After I've discovered the most chocolaty dessert in the world (the mi-cuit au chocolat) I started to look for some way to make it even more interesting! Here, I added some orange inside and I baked it in the cups made of orange skin. It is very aromatic & creamy! Heaven!
You should also try the Raspberry version!
For 2 portions you will need:
♥  1 orange
♥  70g chocolate (70%)
♥  30g butter
♥  20g sugar
♥  1 egg
♥  1 tablespoon flour or 3/4 tablespoon cornstarch for gluten free version
1. Melt the chocolate with butter (in a saucepan or in microwave). In a bowl (I use a 500ml one) whisk the egg with sugar. Add melted chocolate, flour and stir it together.
2. Cut the orange in half and remove the pulp. Add it to the chocolate batter (try not to put too much juice, just pulp). Stir it together.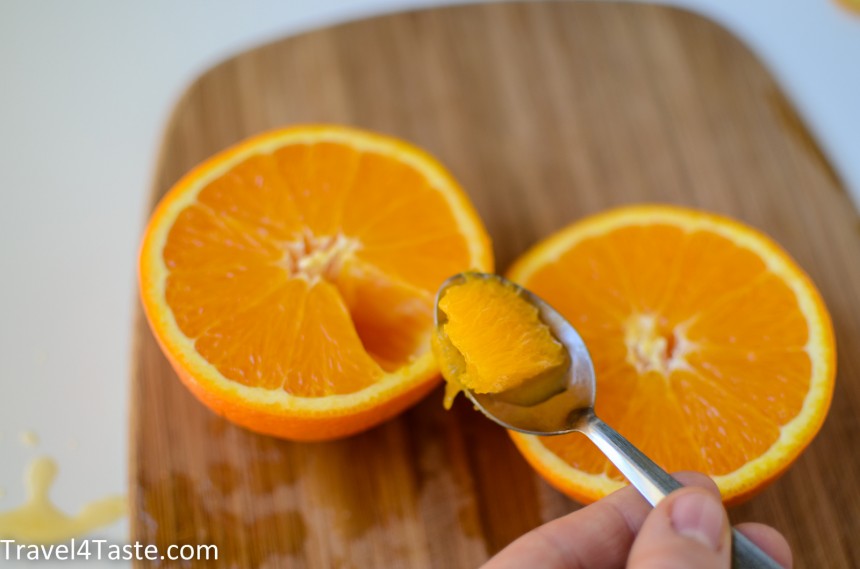 3. Using a spoon clean the orange "cups" and pour the chocolate batter in. Bake at 180′C for 15min.
Enjoy!