When I saw this recipe I couldn't believe it is possible to prepare the chocolate mousse from only two ingredients! You need only coconut milk and dark chocolate. At first everything is liquid but a night in the fridge turns it stiff! So cool
PLEASE visit our Facebook page and LIKE us to stay in touch!
(& if you feel like LEAVE A COMMENT in English, French, Polish or German!)
For 3-4 portions you will need:
♥  400ml coconut milk (cooled down in the fridge at least 4h!)
♥  90g dark chocolate (I used 70% cocoa but you can use a lighter one)
♥  1 tablespoon homemade vanilla sugar (optional)
1. It is important that the milk is well cooled down. The best is to leave it in the fridge overnight or at least for 4h. Pour it into a big bowl, add sugar and beat it for around 5 minutes until it gets a little bit stiffer and with little bubbles (it will be still liquid though!). Put it back to the fridge.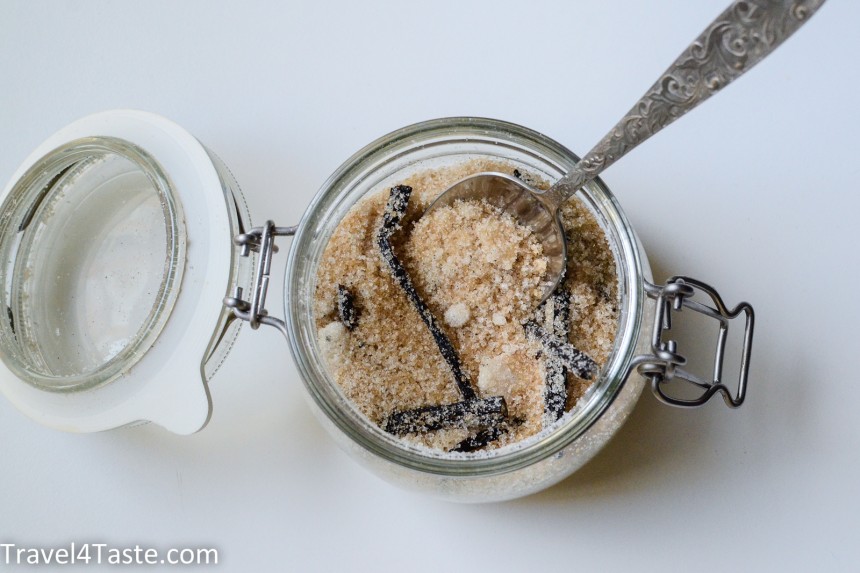 2. Melt the chocolate. If you use a microwave it will need few minutes. Stir it time to time and check often to be sure it is not burning! You can also melt it in a water bath. Stir it constantly.
3. While stirring all the time slowly add the coconut milk to the melted chocolate.
4. Now you should pour the liquid coconut chocolate mix into little bowls and leave it in the fridge overnight. If you prepare it in the morning it will be ready for the evening.
5. In order to decorate your glasses you could use a grated coconut. You will first need to mix one tablespoon of icing sugar with one tablespoon of water- it will be our glue. In another little dish put some coconut flakes. First dip the edges of the glass in the sugar & water mix, then in the coconut flakes.
It is also delicious sprinkled with coconut flakes. Enjoy!