Here is another good breakfast idea. Especially when you have no time and your fridge is almost empty. You will only need an egg, some some vegetables (peppers, onions, dried tomatoes… whatever you have!) and you can have a delicious Fluffy Omelette.
For one little omelette (mine have 18-22cm in diameter) you will need:
♥  2 eggs
♥  slice of red pepper
♥  slice of green pepper
♥  1/3 little onion
♥  1 tablespoon olive oil (I used my homemade Oregano flavored oil)
♥  pinch of salt
♥  pinch of dried oregano
♥  Parmesan cheese for topping (optional)
1. Dice some peppers and some onion. Fry them with a bit the olive oil.
2. Beat the eggs with a pinch of salt and some oregano until they are fluffy.
3. Pour the eggs into the frying pan and cover it for about 45sec (the frying pan should be medium hot). Flip the Omelette and fry it for another 45-60sec.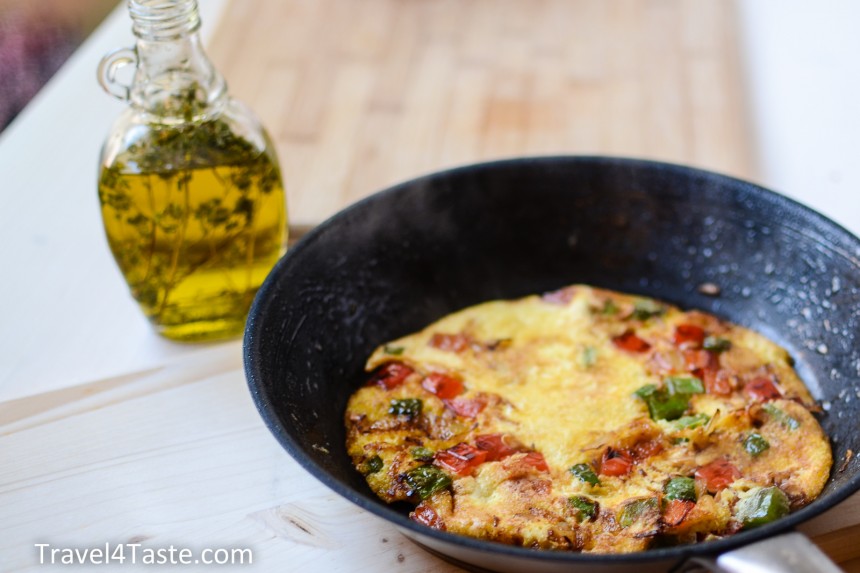 Enjoy! ♥