Duck with Orange & Honey Sauce

After getting addicted to the Duck with Honey & Balsamic Vinegar recipe, I decided to also try out the more classical recipe: with the orange & honey sauce. I really cannot say which version do I prefer. They are both delicious! I will probably alternate them. 😉
Click HERE to watch our Recipe VIDEOS ♥
For 2 people:
♥  1 duck breast fillet/magret
♥  250-300mL orange juice (about 2 big oranges)
♥  2 tablespoons balsamic vinegar
♥  2 tablespoons of honey (can be replaced with sugar)
♥  pepper
♥  salt
1. Follow the step by step instructions to fry the duck. (click HERE).
2. Prepare the sauce. Squeeze the juice from  two oranges (250-300ml juice). Mix it with the balsamic vinegar and honey and pour it on the frying pan you previously used to fry the duck. (If your frying pan is not deep enough you can transfer the juice and duck fat into a saucepan).
3. Boil it until reduced (excess of water will evaporate). When you will see big bubbles appear it means that the honey and the sugar from oranges are caramelizing. The sauce is ready 🙂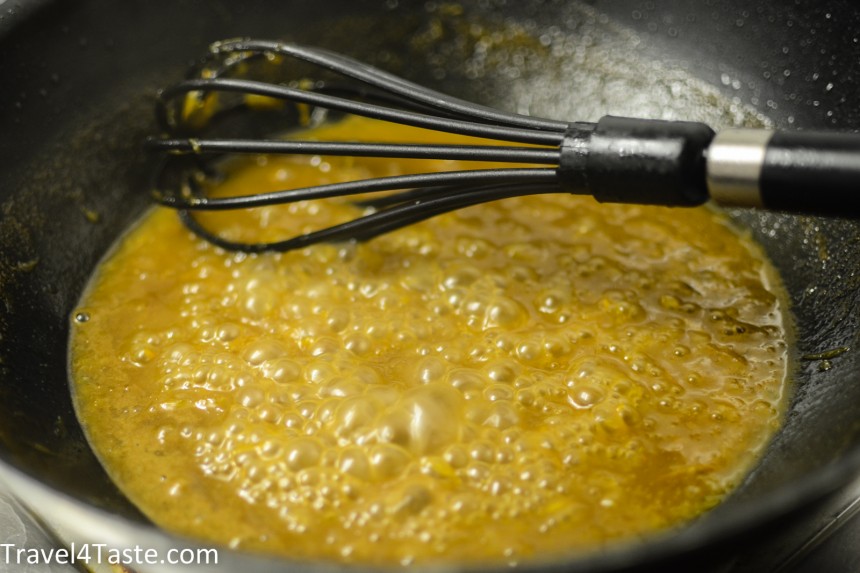 4. Cut the duck into 1cm slices.
5. Pour the orange sauce over it. You can serve it with baked potatoes or french fries and a salad. ENJOY! ♥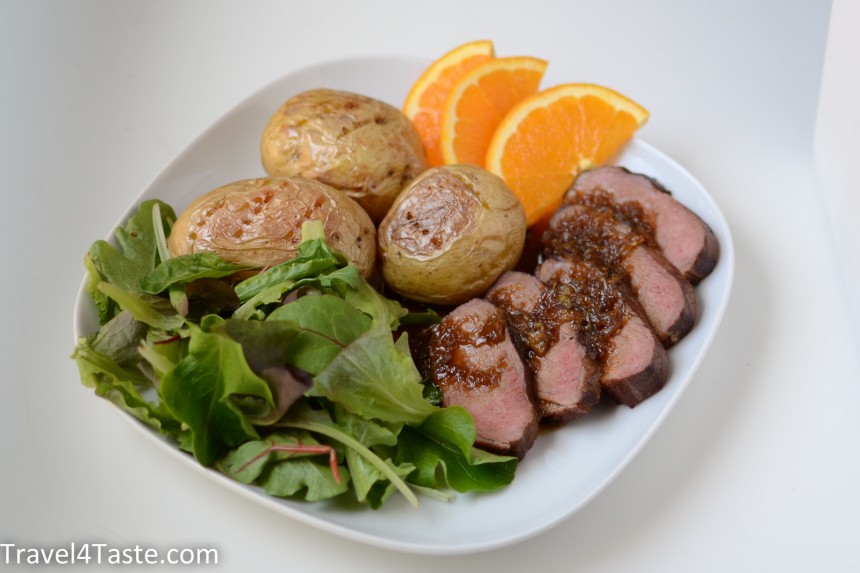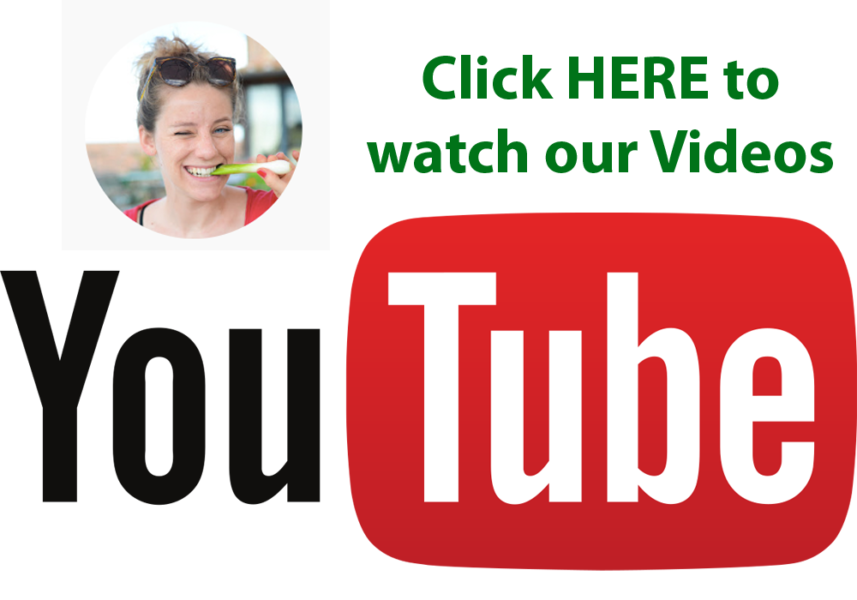 ---
---