Curry Sauce with Pineapple & Peaches

This dish makes me think about our trip to Sri Lanka. I love the combination of a hot curry with sweet peaches and pineapple.
This is a super simple recipe. The preparation is really quick and you can easily find all ingredients in every supermarket.
[facebooklike]
For 4-5 portions you will need:
♥  50g butter
♥  50g flour (around 3 tablespoons)
♥  1 can of peaches in syrup (850mL can)
♥  1 pineapple
♥  1-1,5 tablespoon of medium hot curry
♥  1 teaspoon salt
1. Start with preparing your fruits. Peel the pineapple.
2. Collect the syrup from canned peaches. I had almost 400ml (but 300-500ml is perfect too!) Add water to the syrup to have 600mL of liquid in total.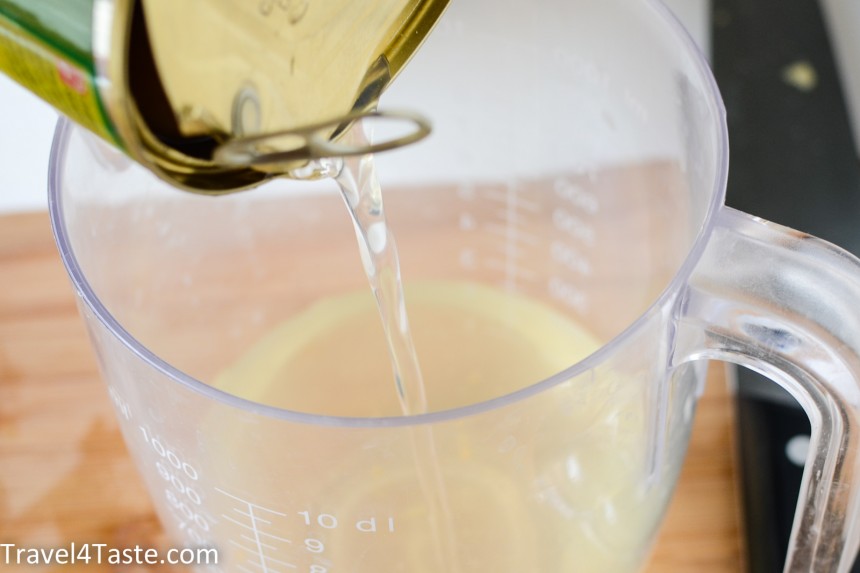 3. Slice the peaches.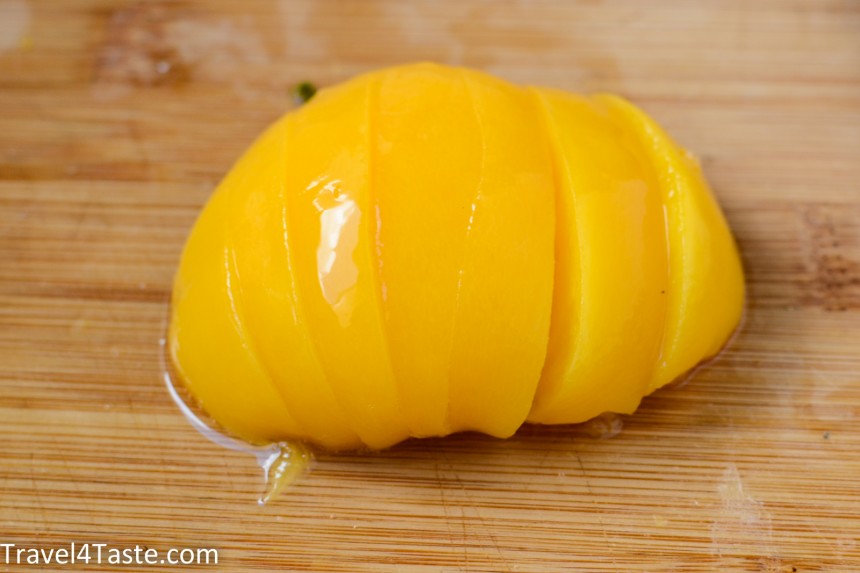 4. In a saucepan (at least a 1 litter one) melt butter with flour and curry. I added 1,5 tablespoon of medium hot curry because I like it quite hot (you can add less or more)! Stir it on a medium hot stove for about 2min while stirring all the time.
5. Slowly add the peach syrup to the butter and flour mix. Stir until smooth.
6. Add pineapple and bring to the boil (on a medium hot stove). Boil for 5min (stir it every minute to prevent from burning on the bottom).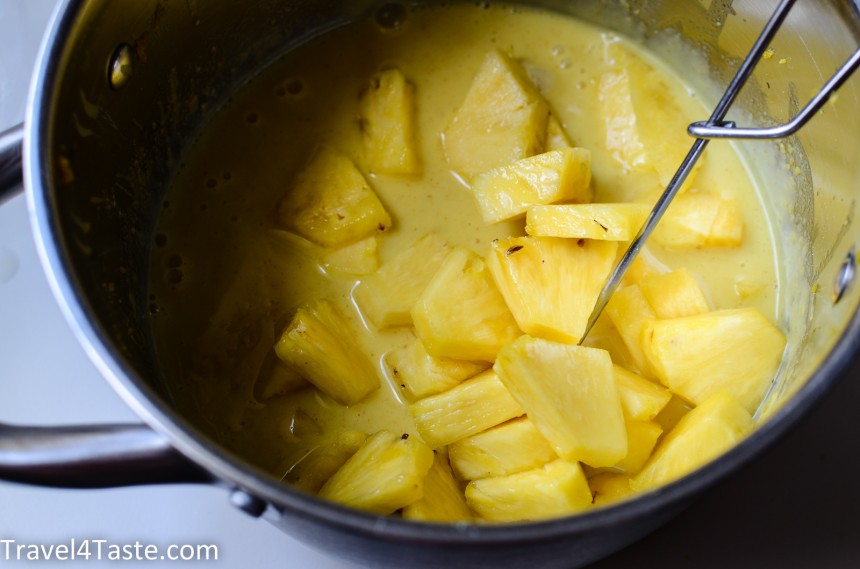 7. Add peaches and boil everything together for another 10min. Stir time to time. In the end add salt (to taste!)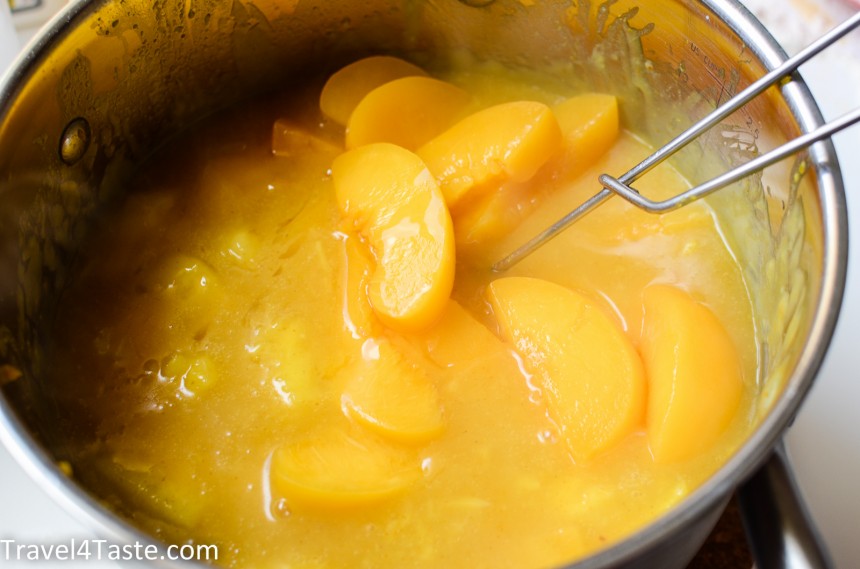 8. I love it with crunchy chicken and rice 🙂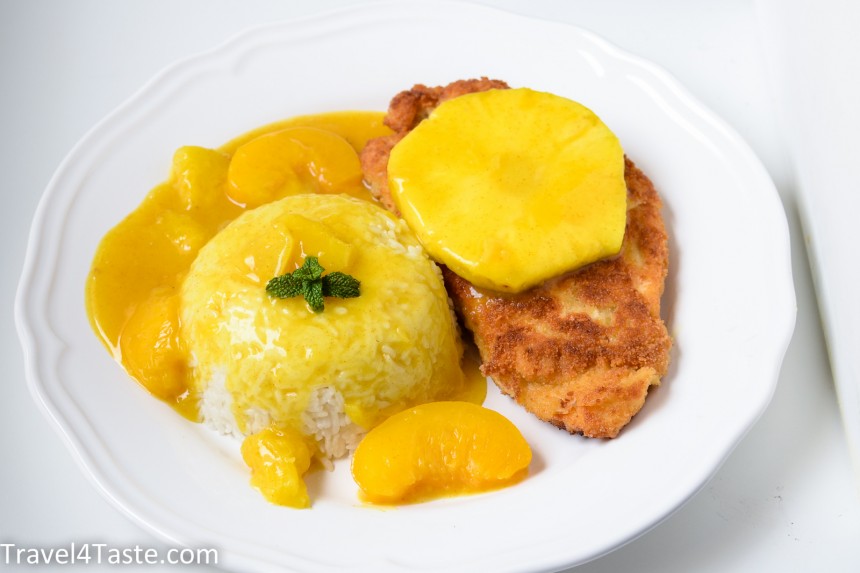 ---
---