Bobotee (Meat Timbales)
This recipe comes straight from South Africa! Our good South African friend cooks really well (here is another thing he cooked for us!) and recently we were again really lucky to have him as a guest! This time he prepared Bobotee for us. Apparently it has some Indian origins but today it is very popular in South Africa. Bobotee is made of minced meat and egg-based savory topping. To prepare this dish, our friend had to bring South African Chutney. I will soon give you a recipe for how you could prepare it at home (I already have it, but I need to test it first 😉 ) But for now you can just use apricot jam instead. 🙂
PLEASE visit our Facebook page: http://www.facebook.com/Travel4Taste. LIKE us to stay in touch! (New posts every day!)
(Please LEAVE A COMMENT if you feel like)
Dish for 4 people:
– 2 spoons of butter
– 1 onion, chopped
– 1 clove garlic , minced
– 1 slice white bread (or 3 spoons of bread-crumbs)
– 1 cup of milk
– egg, beaten
– 500g ground beef
– 1 spoon of curry powder
– juice of 1 lemon
– 10 almonds, chopped
– 8 dried apricots, chopped
– small handful raisins
– 1/4 Chutney (or apricot jam!)
– 1/2 teaspoon salt
– Freshly ground pepper
– 3 bay leaves
To bake it you will need an ovenproof dish. I used a quadratic (20×20, 7cm deep) glass one.
1. Melt the butter and sauté the onion. After 5min add minced garlic and stirr for another 3min.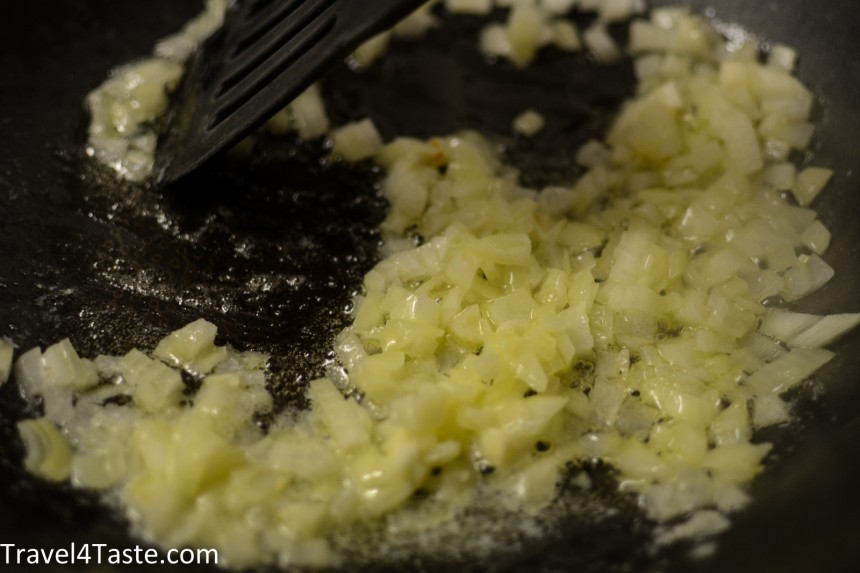 2. Soak the bread in the milk (or add bread-crumbs into milk). Beat the eggs into the milk.
3. Leave on a side 1/4 of the milk, bread and egg mixture (it will serve you as a topping in the end). Combine the reminding milk mixture with meat, onions and add reminding ingrediens (curry powder, lemon juice, apricots, almonds, raisins, chutney/apricot jam, salt and pepper).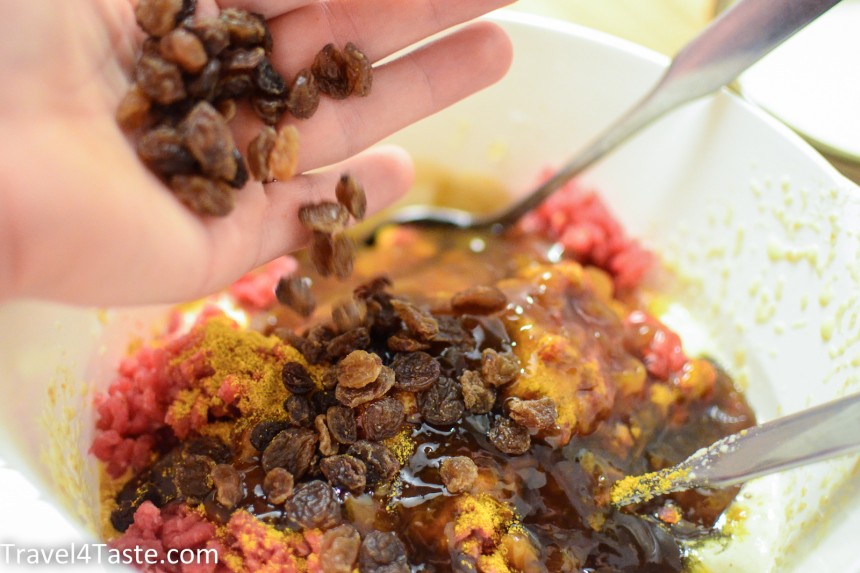 4. Place the mixture in a baking dish. Top with reminding milk, bread and egg mixture. Decorate with bay leaves.
5. Bake at 180'C for about 45min. Serve it with plain rice.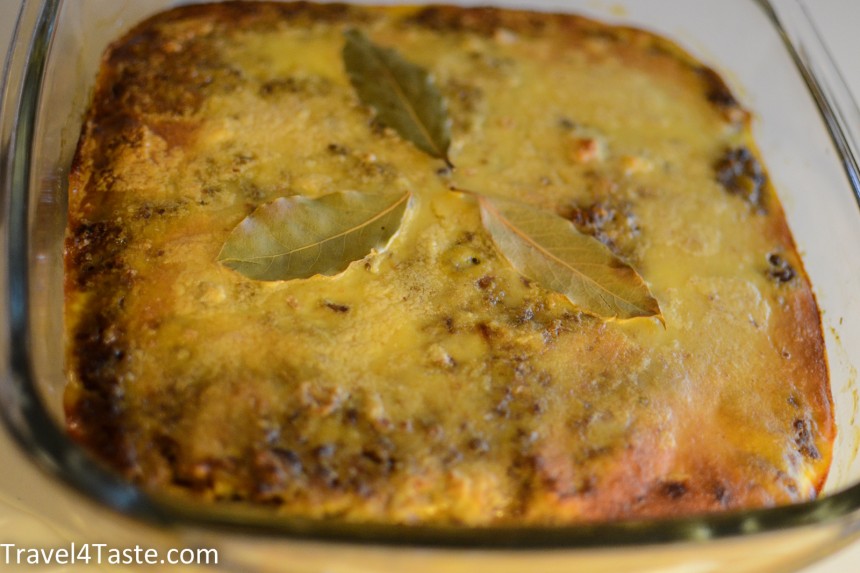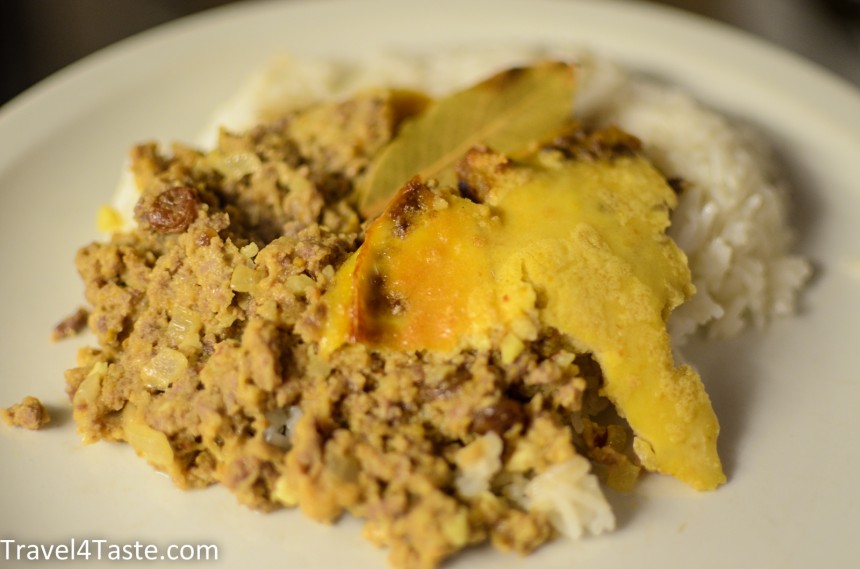 ---
---