Fruit Salad with Caramelised Nuts

Fresh pineapple pieces and banana slices are caramelized on a hot frying pan. The warm, caramelized fruits are mixed with apples, kiwi and grapes. Then, homemade caramelized walnuts are sprinkled over them. Delicious!
[facebooklike]
For 2 big portions:
♥ 3 slices of pineapple
♥ 1 banana
♥ 10 grapes
♥ 1 kiwi
♥ 1 little apple
♥ 10 walnuts
♥ 2 spoons sugar
♥ 2 teaspoons water
1. In order to prepare caramel (for walnuts) put sugar and water on a hot frying pan. Soon after, big bubbles will appear. Stir it constantly until the sugar will turn brownish.
IMPORTANT: the caramel will be very hot! Never touch it while it is still liquid!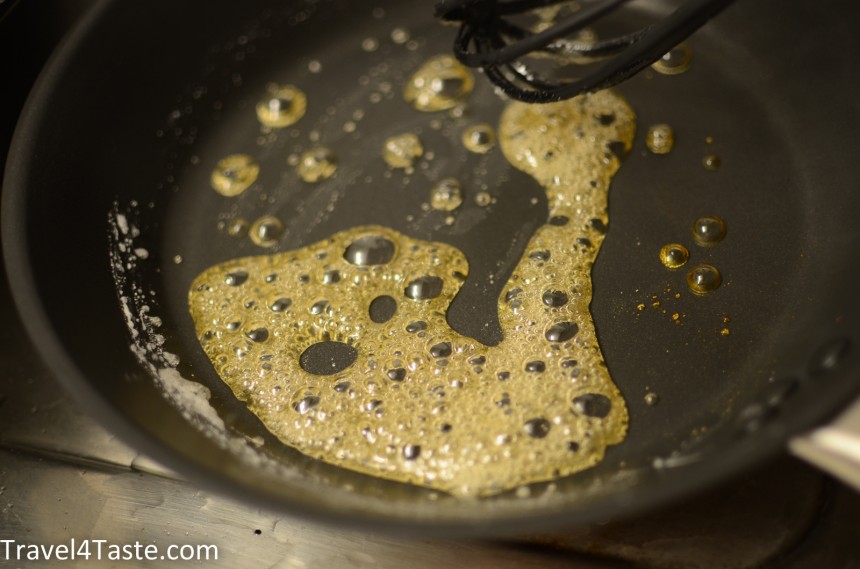 2. As soon as the sugar will get color of caramel add walnuts and stir it for another 10sec. After this time put it out on a plate and leave it to cool down.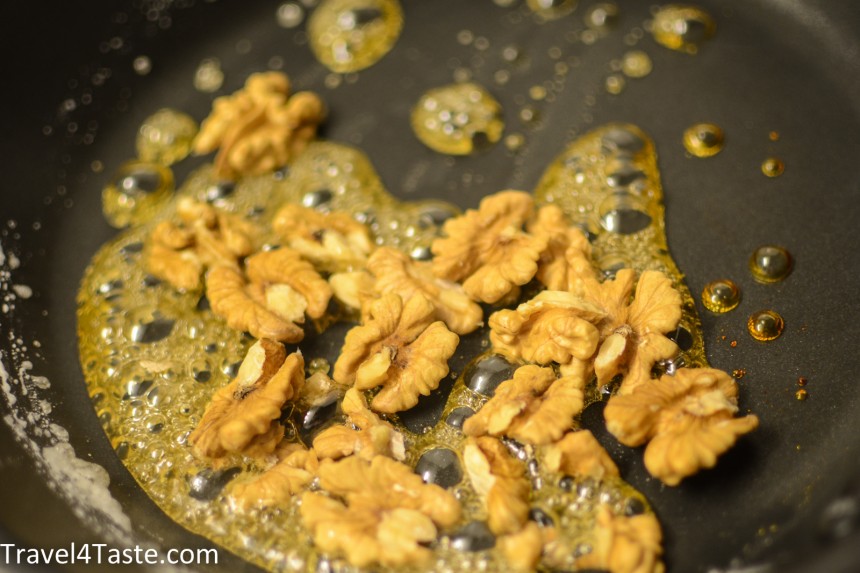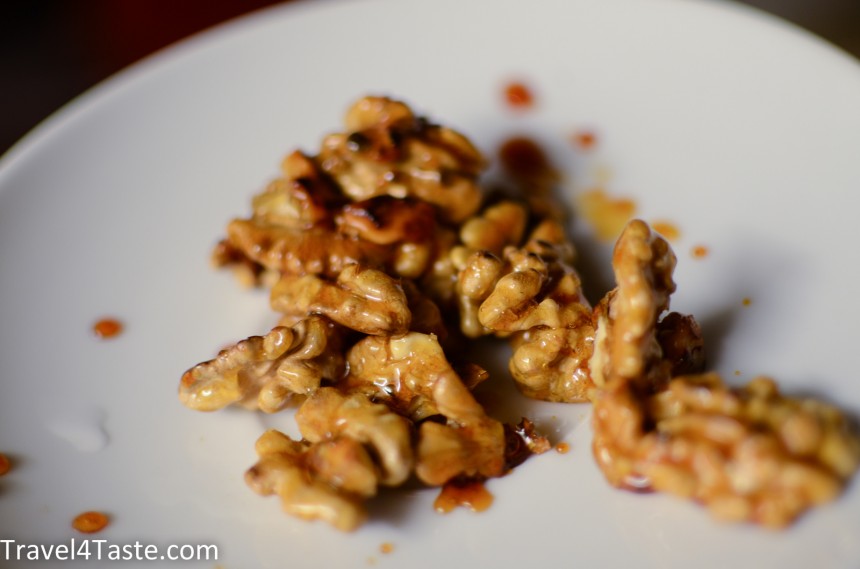 3. Now slice the pineapple and banana. Stir them together on a hot frying pen for 10min (no oil nor butter needed here, just keep stirring so the fruits don't stick to the pan).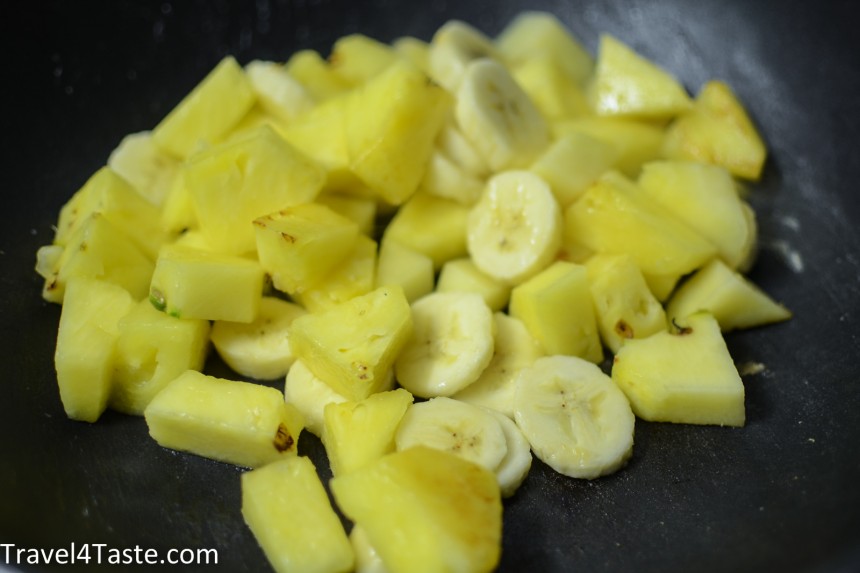 4. At the end add some sliced mint leaves.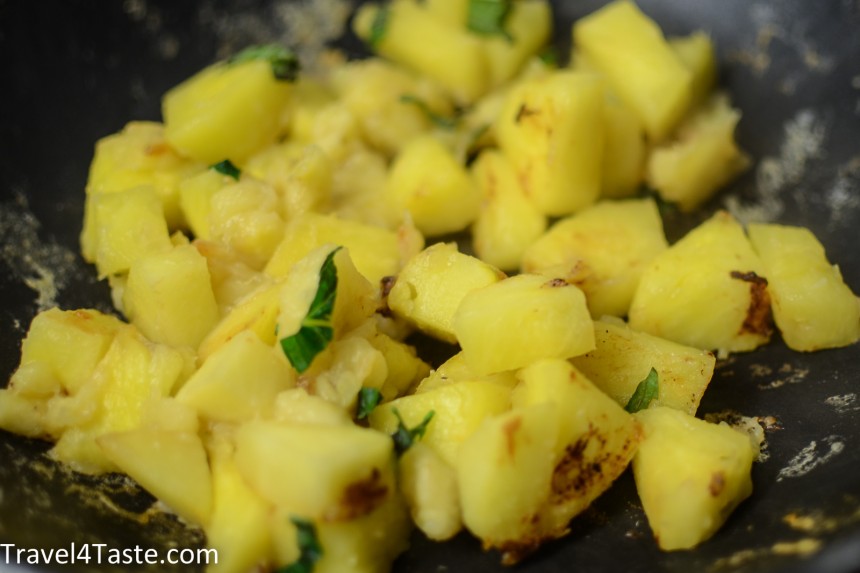 5. Now slice the other fruits: apples, kiwi, grapes.
6. Mix them all in a bowl and add the caramelized pineapple and banana.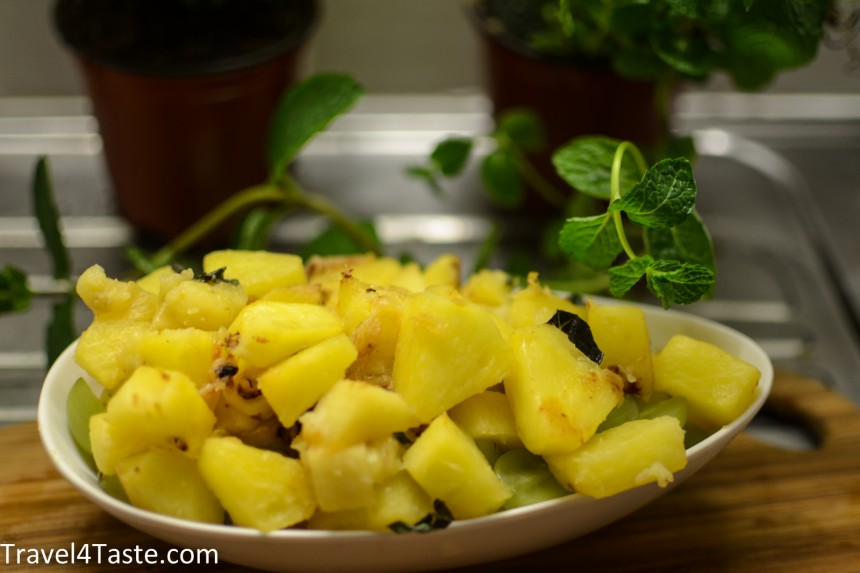 7. Now crush the caramelized walnuts and sprinkle them on fruits.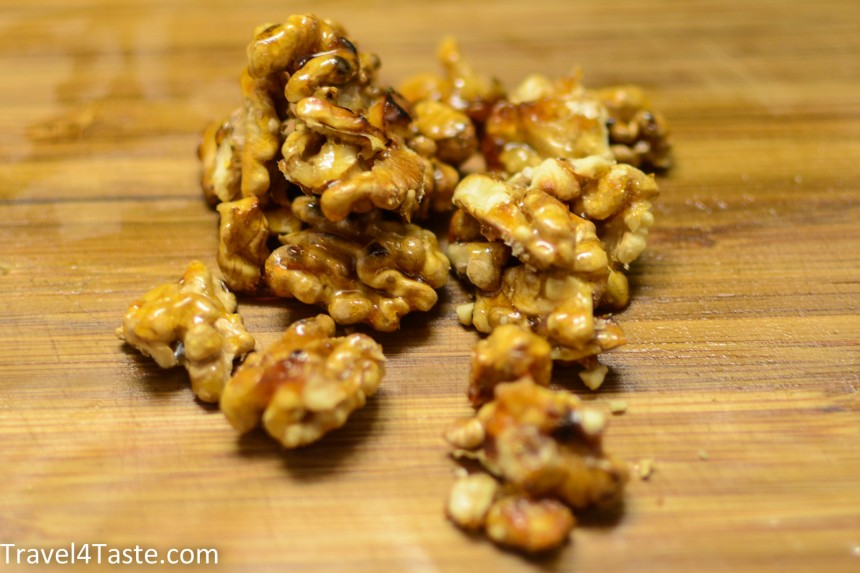 Enjoy!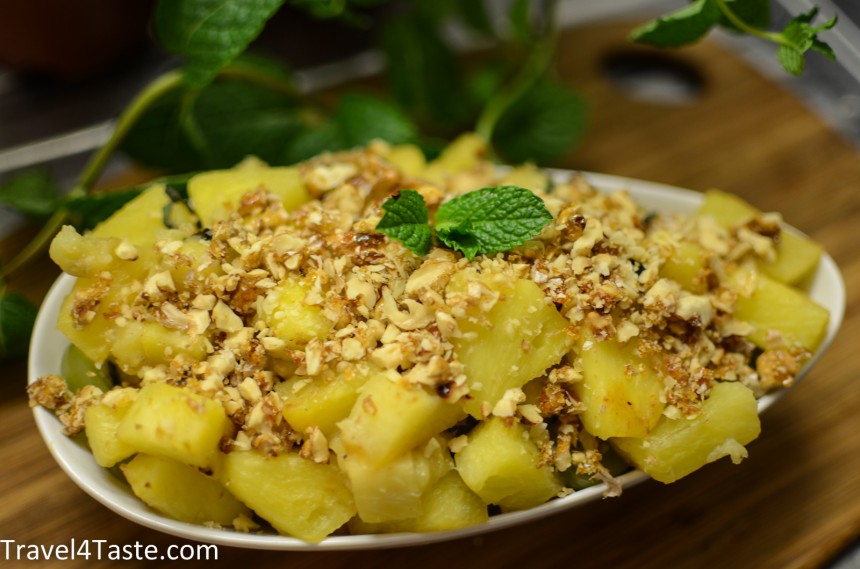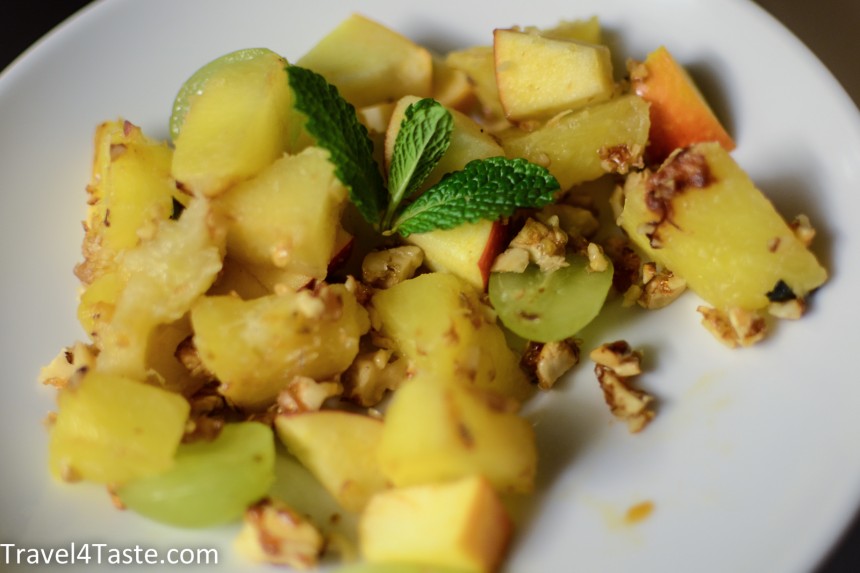 ---
---