Healthy Banana Pancakes (Video)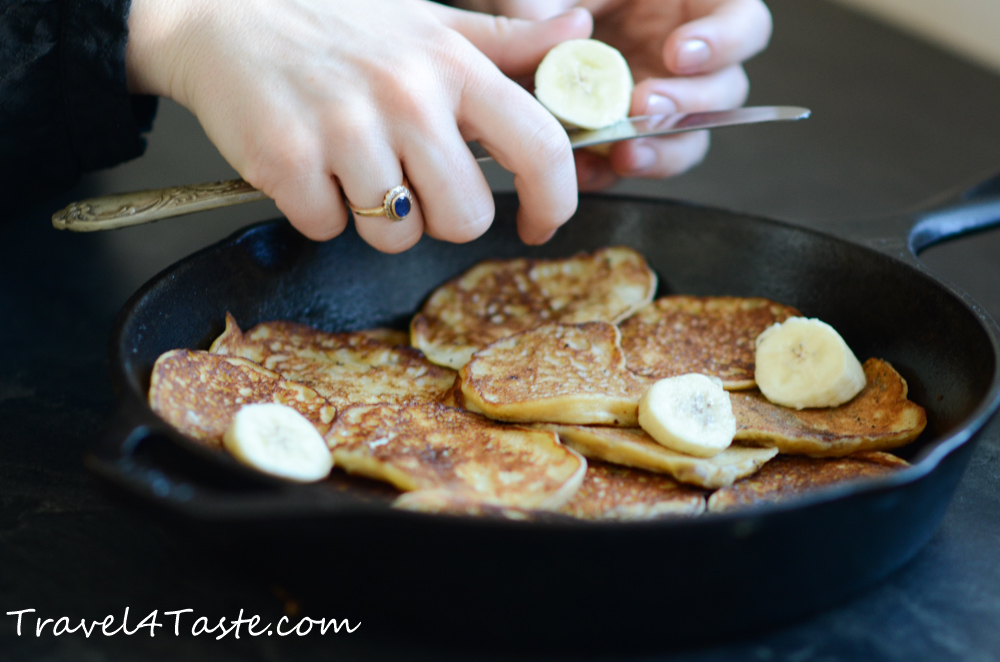 These pancaes are simply delicious. They are soft and fluffy and have little chunks of carmelized bananas. But at the same time they are also healthy! They are made with Buckwheat flour which is naturally gluten free. But the real reason I use it it's because it is packed with nutrients! These banana pancakes are perfect for baby led weaning (BLW) or as a quick, nutritious meal for kids. In fact, these are my toddler´s favorite snack! I love them because they are great as a warm breakfast but also as a cold snack to take with us when we go to play outsiode.
For 1 big portion you will need:
♥ 1 ripe banana
♥ 1 egg
♥ 2 tablespoons buckwheat flour
♥ 2 tablespoons yogurt (full fet, eg. greek yogurt)
♥ frying oil (e.g. rapeseed oil)
♥ 1/2 teaspoon cinnamon powder
topping:
♥ slices of fresh banana
1. Start with the blueberry sauce. In a little sauce pan, on a low heat, boil the blueberries. Cook it until the sauce is a bit reduced. Around 5-10min.
2. In the meantime, stir the eggs with flour, sugar and 1 tablespoon of yogurt. When the batter is smooth add the remaining yogurt.
3. On a frying pan warm up a bit of oil. Reduce the heat to medium and form little pancakes. Fry them on both sides until golden brown.
4. If the blueberry sauce isn't sweet enough for you (it might depend on the fruits you use) you might add a bit of sugar.
5. Lastly, whip the cream. Since the pancakes and the sauce are sweet, I don't put any sugar in the cream. TIP: the cream needs to be cold to whip well.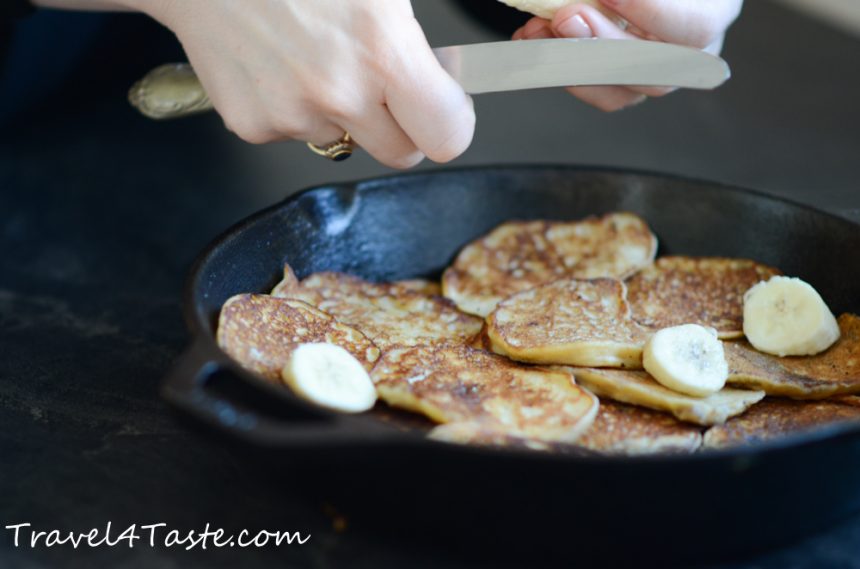 ---
---