Avocado & Egg Salad (VIDEO)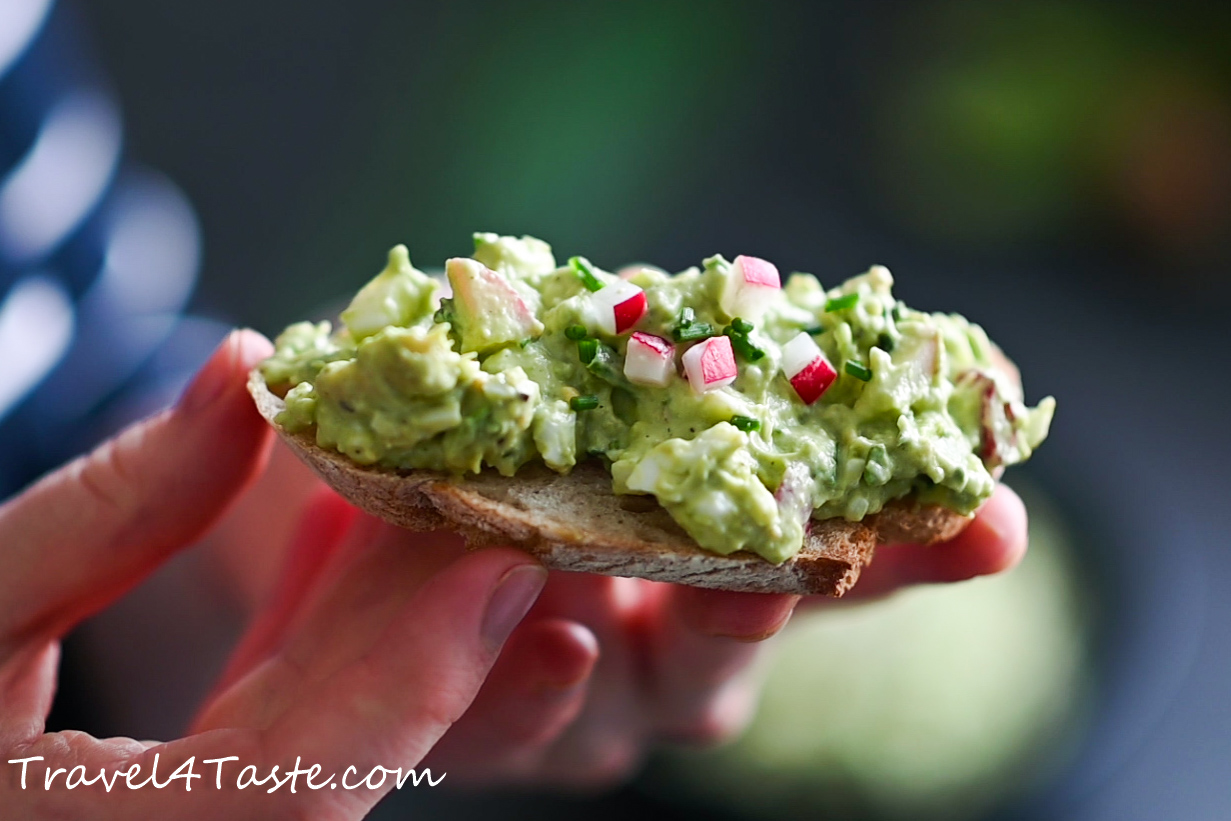 Here is one of my family's favorite breakfasts: a slice of sourdough bread topped with a creamy Avocado and egg salad. Addition of chives and crunchy radish makes it taste like spring!
You can watch my short VIDEO on how to make it ♥
INGREDIENTS:
♥ 2 hard-boiled eggs
♥ 1 ripe avocado
♥ a couple of radishes
♥ 1-2 tablespoons chopped chives
♥ 1-2 tablespoons mayonaise
♥ juice from 1/3 lemon
♥ salt & pepper to taste
To get perfect hard-boiled eggs I put eggs (straight from the fridge) into boiling water and cook for 9min. Before adding them to the salad make sure they are completely cooked down (to speed the cooling process you can put the eggs to a cold water)
Into a bowl add cut up eggs, pieces of avocado, chopped radishes, chives, mayonaise, lemon juice, salt & pepper. Using a fork, combain all the ingredients.
I serve it directly with a baguette or a slice of good sourdough bread.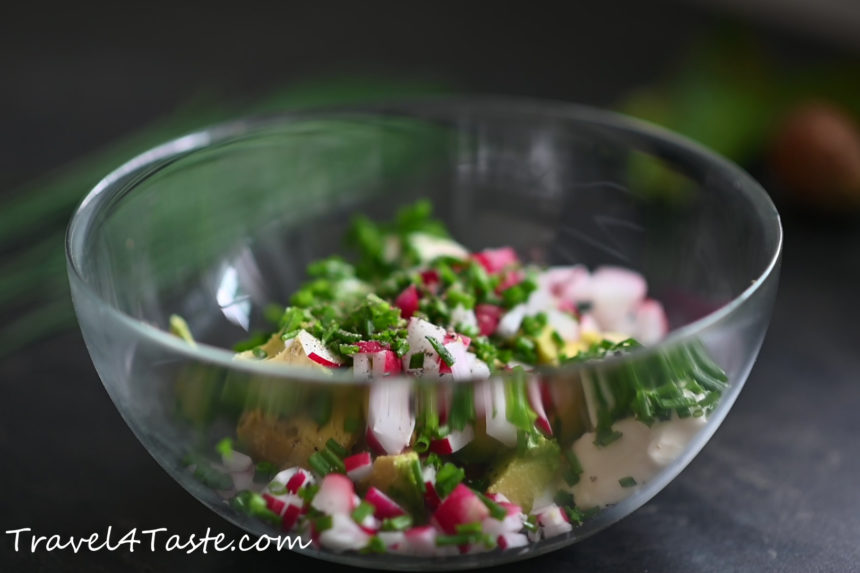 ---
---