Salad with goat cheese, walnuts and bacon

You might mistakenly think that having a salad means not eating much at all.
If so, here I will surprise you! This salad is made with the creamy & salty goat cheese and served with still warm fried bacon and walnuts. It takes only few minutes to prepare and it will definitely satisfy you for quite a while. However it is definitely much healthier than any fast food.
[facebooklike]
For 2 big portions:
♥  150g of salad mix (I used french Mesclun: salad mix of assorted small, young salad leaves: lettuces, spinach, salad rocket, chervil)
♥  15 walnuts
♥  100-150g of goat cheese (fr. Bûche de chèvre)
♥  80g of bacon
♥  2 tablespoons olive oil
1. Fry the walnuts (crashed into little pieces) with bacon and olive oil until bacon gets a bit brownish. It should take 3-5min.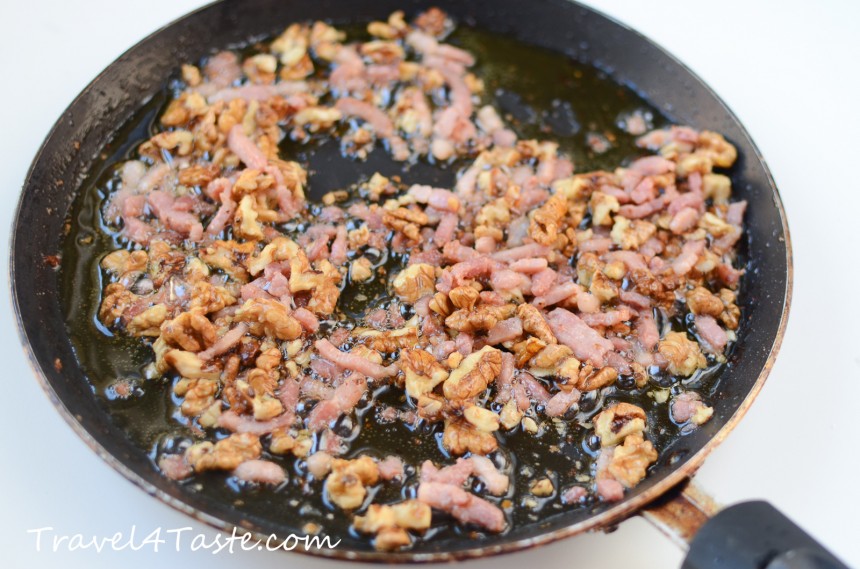 2. Pour fried and still very hot walnuts and bacon over the salad with cheese. Enjoy ♥
---
---