During my travel in Sri Lanka I once ordered a similar chicken like this with orange sauce. It was so intense in taste and color that it was haunting me since! Finally I got the courage to try making it myself! It is not as difficult as it looks and the result is amazing! The oranges make this dish sweet and the curry powder add some spiciness.

Follow us on Facebook & Instagram
For 2 generous portions (1 girl and 1 boy):
♥  4 big oranges
♥  4 spoons brown sugar
♥  300g chicken breast
♥  little piece of fresh ginger
♥  1/2 teaspoon of hot curry
♥  6 cloves
♥  4 spoons of olive oil
1. Squeeze the juice of oranges and slice the ginger.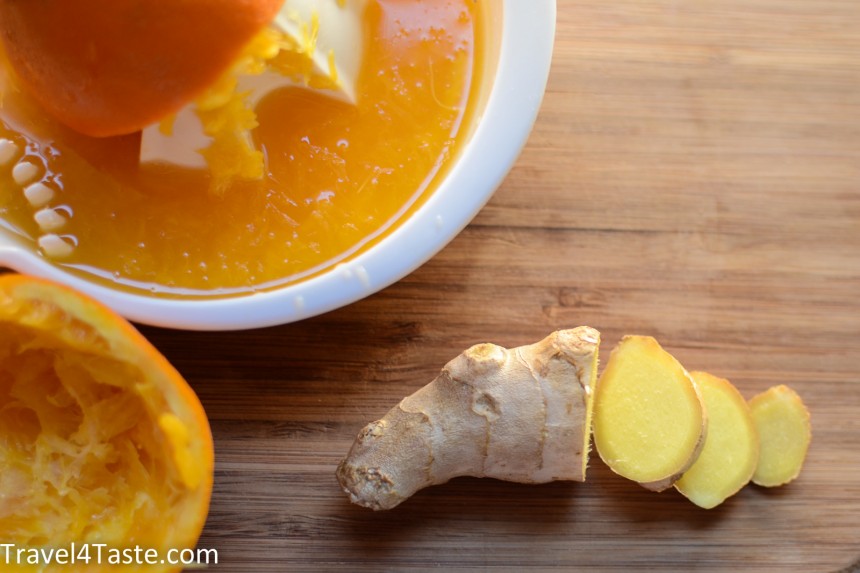 2. Slice skin of half an orange, place it in a bowl and add 4 spoons of olive oil.
3. Add sliced chicken and marinate it for 30min.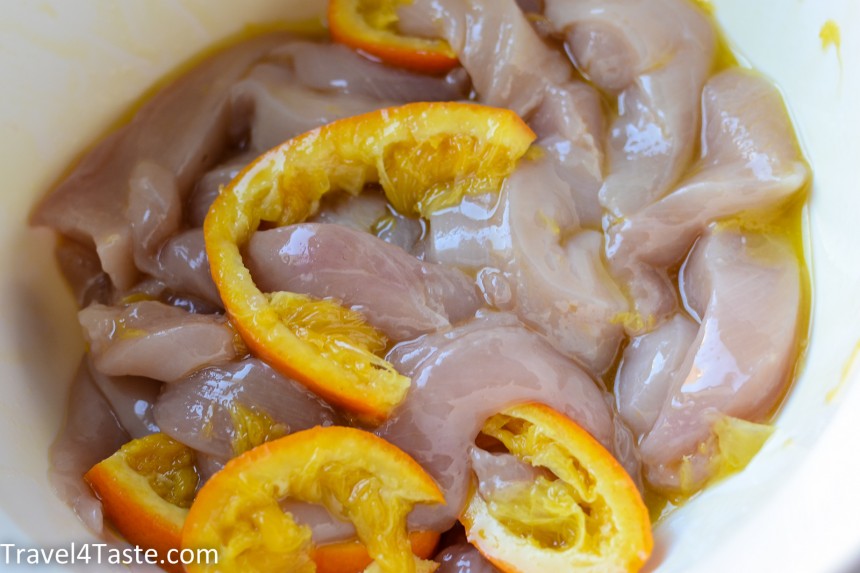 4. Meanwhile prepare the sauce: Pour orange juice into a hot, deep frying pan. Add sliced ginger, cloves and brown sugar.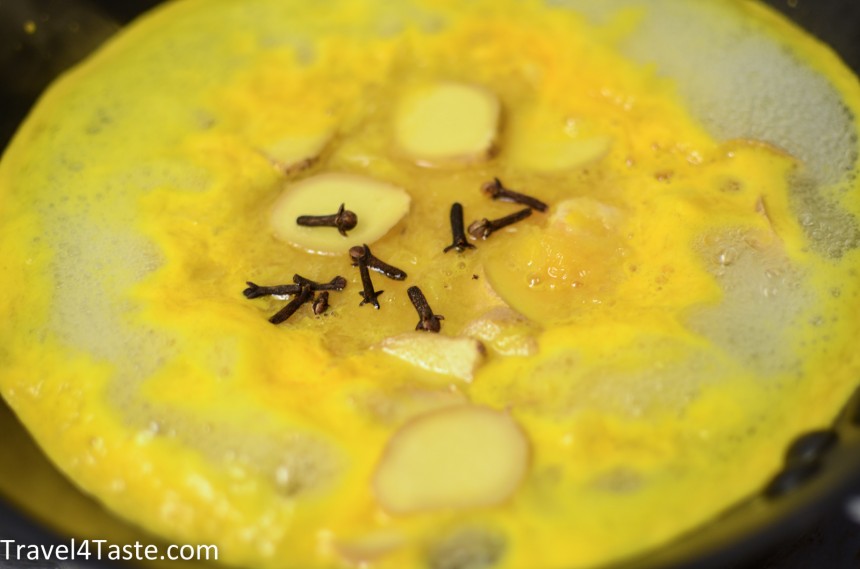 5. Cook it, while stirring,  for around 10min. After this time the sauce should have reduced its volume and you should start seeing big bubbles (like when you do caramel).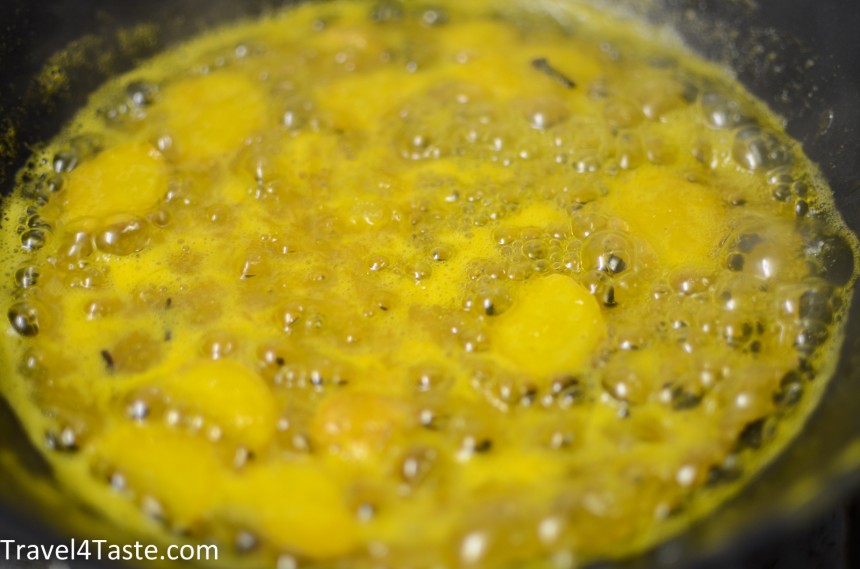 6. Now you need to remove the cloves and the ginger and the sauce is ready! You might also put a slice of orange into the cooking sauce and leave it for one minute (it will later look pretty as a decoration!)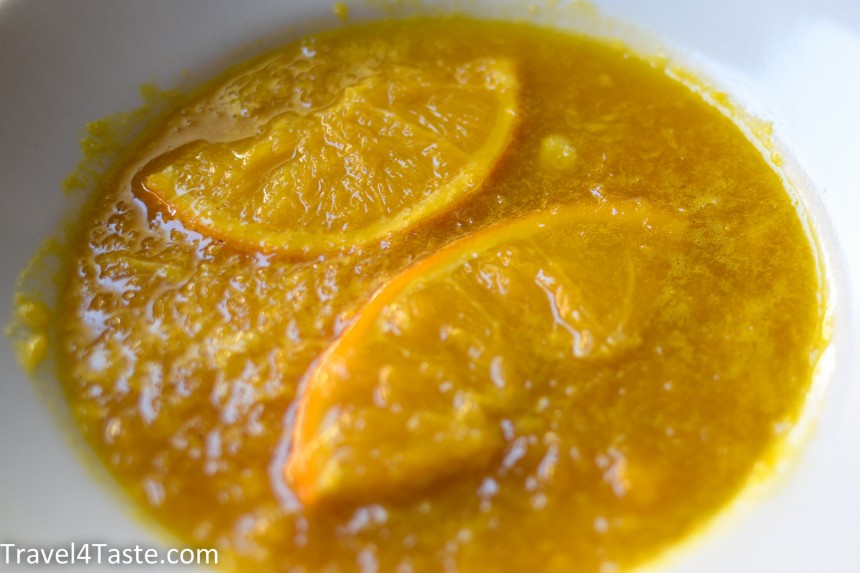 7. Now leave the sauce on the side and it's time to fry the chicken!

The frying pan should be very hot. If you don't have a big pan you can divide the chicken into two portions and sear them separately. You need to sear it and not cook it (if you want your chicken to stay soft and juicy).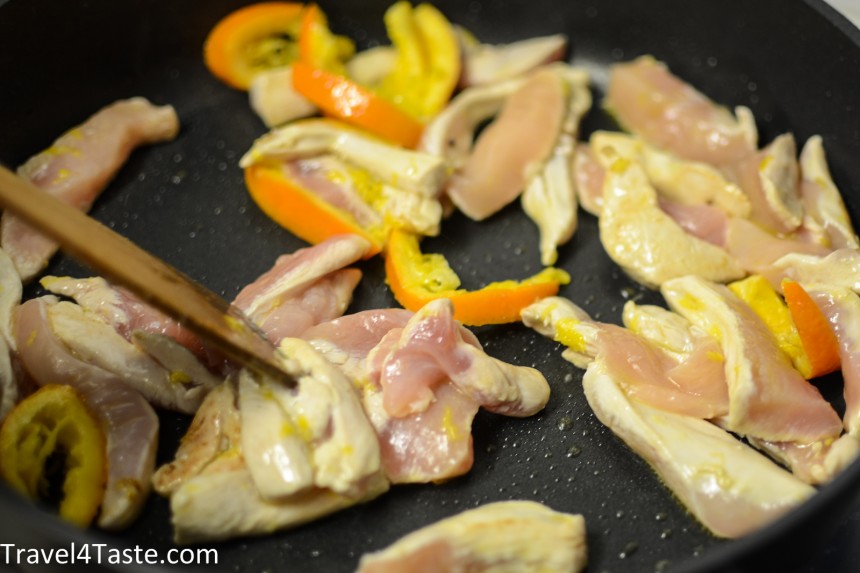 8. When the chicken is ready (don't fry it too long) add the sauce and stir it together until the sauce warms up again.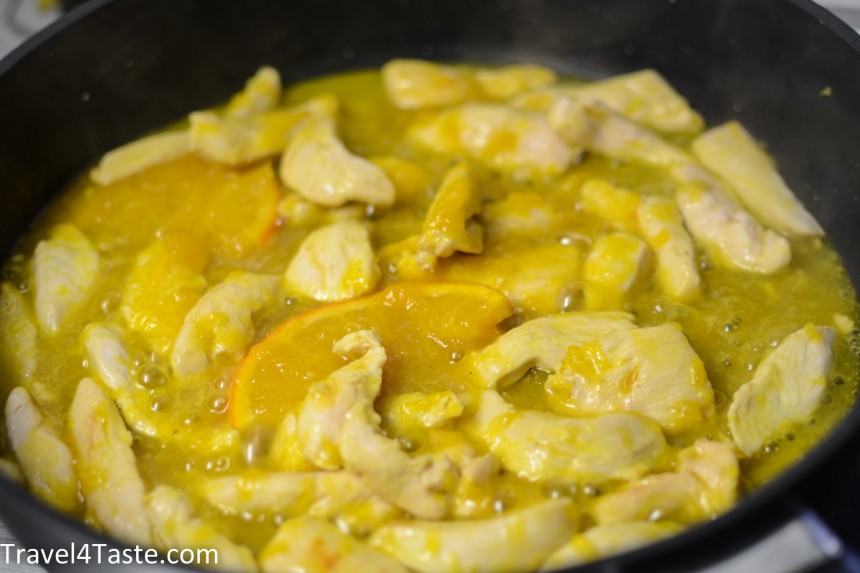 9. It goes very nicely with rice.