Everybody loves toasts. They are crunchy, warm and you can put inside whatever you want. And also almost everybody has a toaster. But somehow it is really easy to forget about it. Here is a little reminder!

It's time to put dust away from your toasters and do some good sanwhiches.

You will need:
♥ toast bread
♥ cheese (eg. Gouda)
♥ ham
♥ tomato
♥ onions
♥ pepper and salt
You can also prepare a toast with raclette cheese and some dried italian ham.
1. Put everything you want on the toast bread.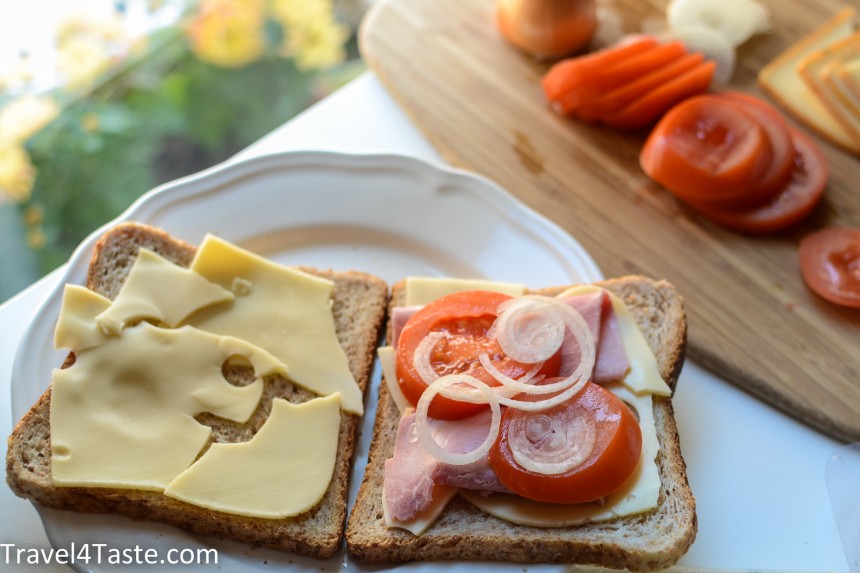 2. Close the sandwich and put in your toaster. It is ready when the cheese is melted and the bread brownish.

3. We had it with a salad.

So simple and tasty! Enjoy