This is my Polish grandmother's salad. It already won the hearts of many! You might be next.


The leek gives the salad sharpness and the apple some sweetness.  A really interesting combination!

Follow us on Facebook & Instagram
For 3-4 portions you will need:
♥  2 carrots
♥  the white part of 1 leek
♥  1 apple
♥  3 spoons mayonnaise
♥  1/2 teaspoon pepper
♥  1/2 teaspoon sugar
♥  pinch of salt (to taste!)
1. Slice leek (the thinner the better).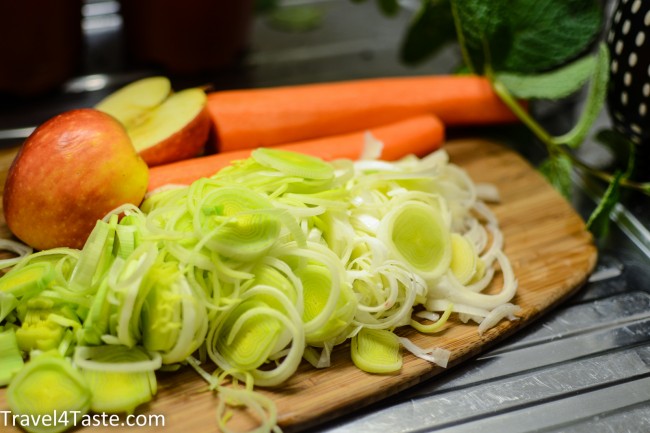 2. Grate carrots and apples. Put all vegetables into a bowl and mix them with mayonnaise.
Enjoy as a side dish eg. for steakes or Schnitzel.