Gilt-head bream (fr. Daurade) baked with shallot, Wine & Lavender

My boyfriend makes the best fried trout in the world. However, during our trip to the South of France, we wanted to try some different fish. We were really lucky, because one of the local man, hearing us discussing in front of a little fish market (about which fish to try), recommended us the gilt-head bream and gave us this really simple recipe. 🙂
It takes only 5 min to prepare and the rest is done by the oven.
[facebooklike]
1 fish per person:
♥  Fish (you can ask your fish fishmonger to remove what has to be removed)
♥  1 shallot, sliced
♥  1/2 teaspoon Herbes de Provence (thyme, basil etc.)
♥  couple of lavender branches
♥  handful fresh thyme
♥  50 ml of white wine (dry)
♥  2 spoons olive oil
preparation time: 5-10min + 40-60min of baking
1. Wash the fish in cold water.
2. For baking you can either use a oven proof dish that has a cover or aluminium foil. Fish should be closed well so it doesn't dry out.
3. Decorate the fish with sliced shallot, branches of thesh thyme and lavender. Pour white wine and olive oil. Sprinkle it with Herbes de Provence.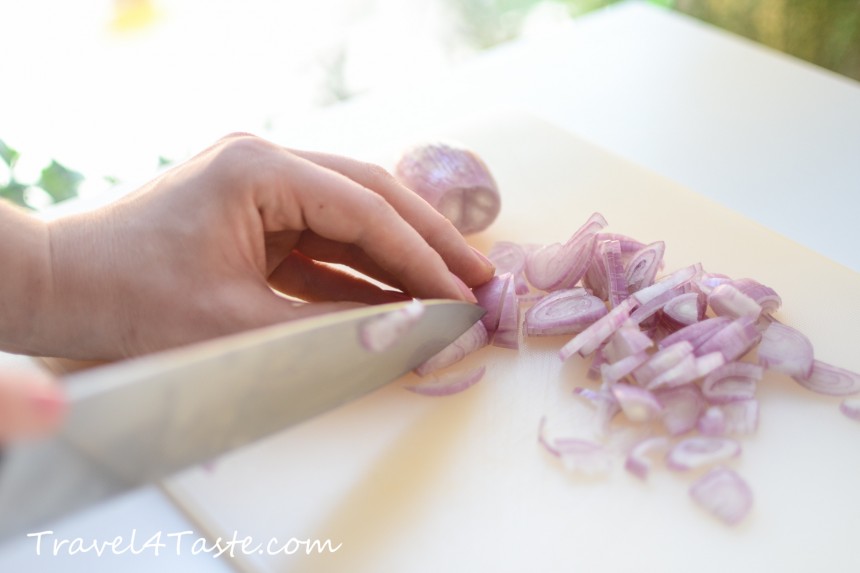 4. Cover it or wrap it well in the aluminium foil. Bake at 200'C for 40-60min. After this time, the fish should be very soft and the skin should come off easily.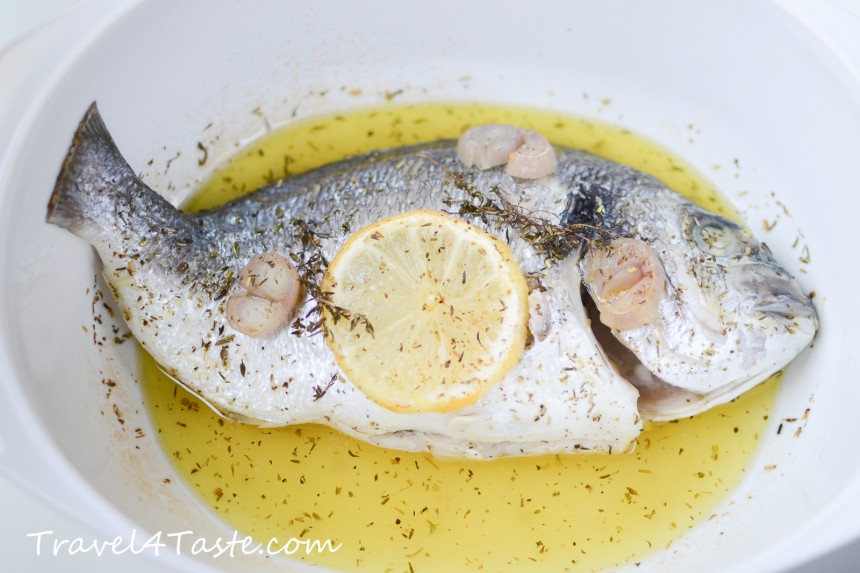 Enjoy! 🙂
---
---