Lettuce with tuna paste

This simple dish is perfect for a breakfast or an evening snack. When you are bored with sandwiches this is a good alternative! It takes only few minutes to prepare and it is pretty and delicious!
PLEASE visit our Facebook page and LIKE us to stay in touch!
(& if you feel like LEAVE A COMMENT in English, French, Polish or German!)
For 3 little portions you will need:
♥  6 little leaves of lettuce (I used sucrine lettuce)
♥  160g canned tuna
♥  handful of young salad mix
♥  1,5 spoons of cream cheese ( eg. Philadelphia)
♥  pinch of pepper
♥  radish (for decoration)
1. Mix the cream cheese with tuna and add pepper.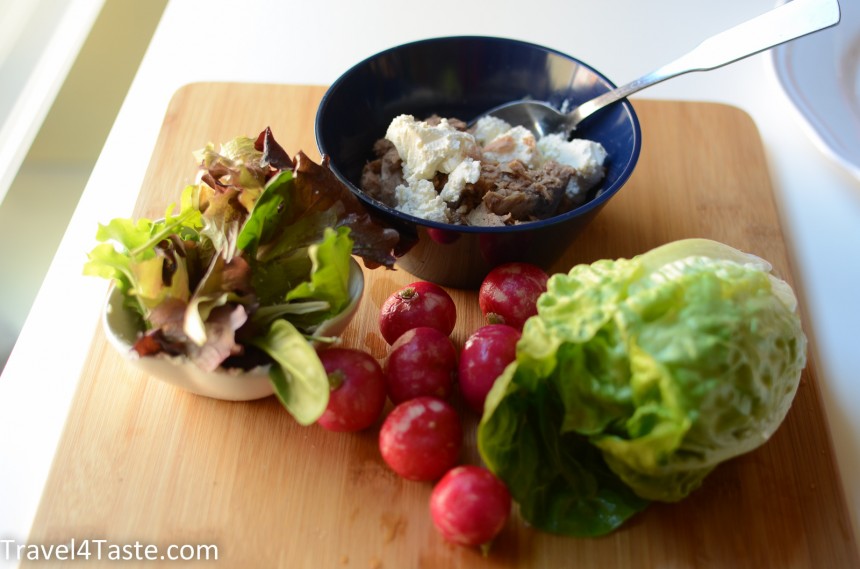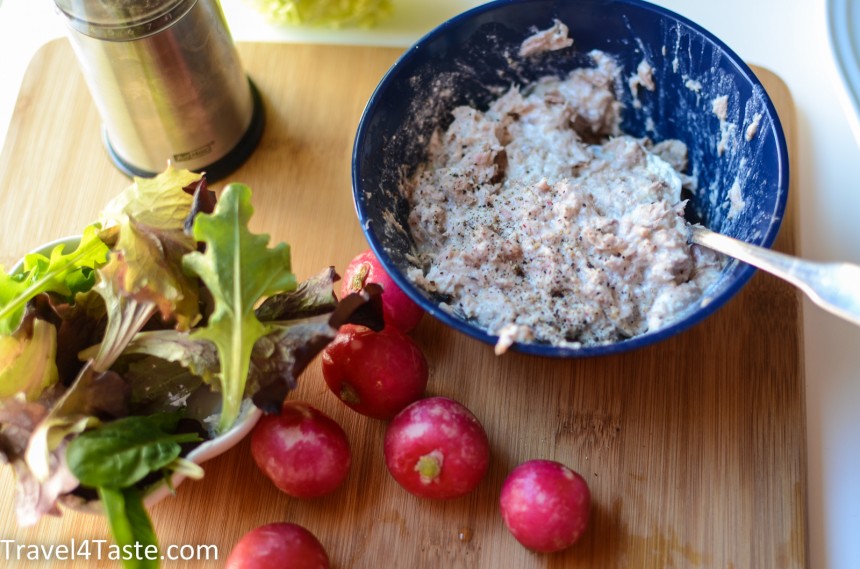 2. Add the young salad mix. Stir all together.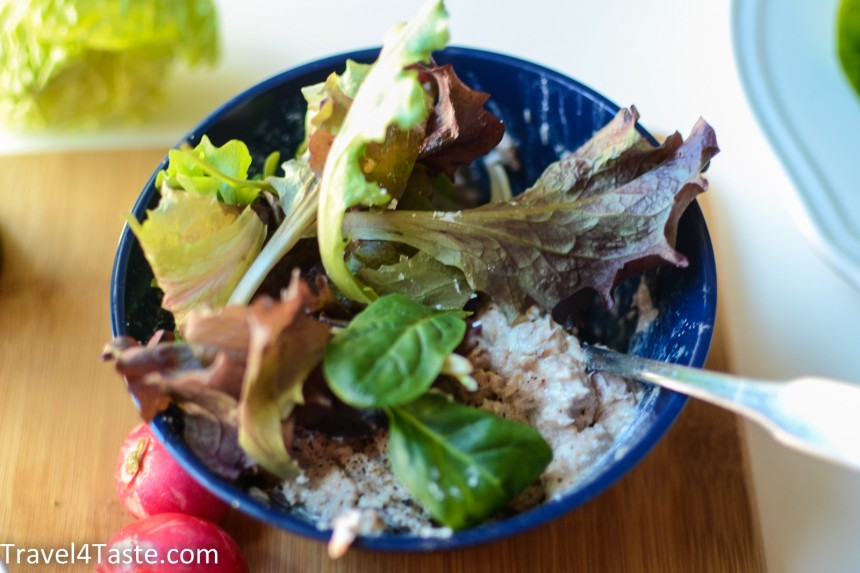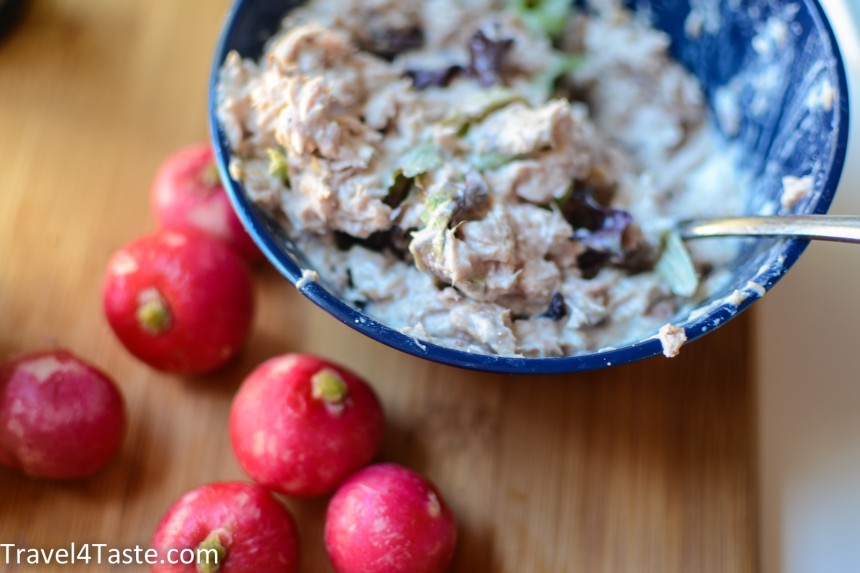 3. Use 2 leaves of lettuce to form a little bowl.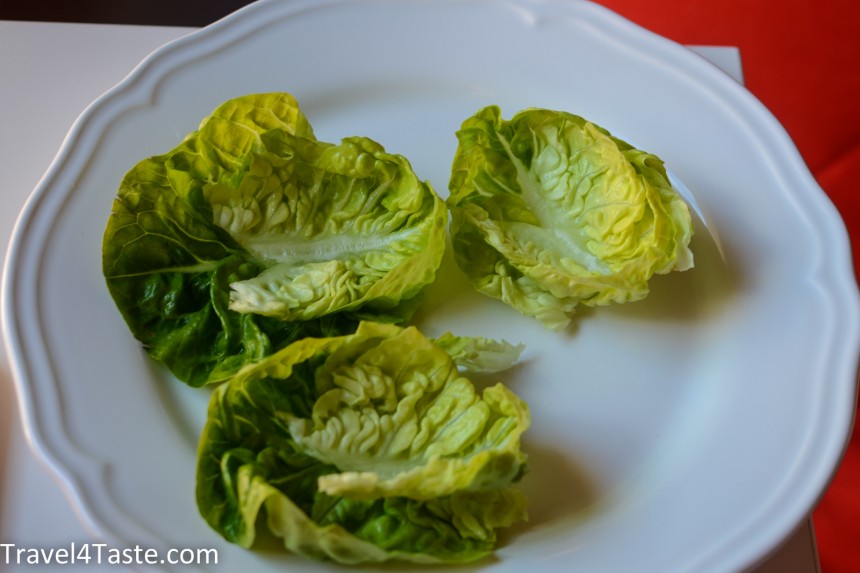 4. Now fill the lettuce leaves with tuna paste & decorate with radish. Enjoy ♥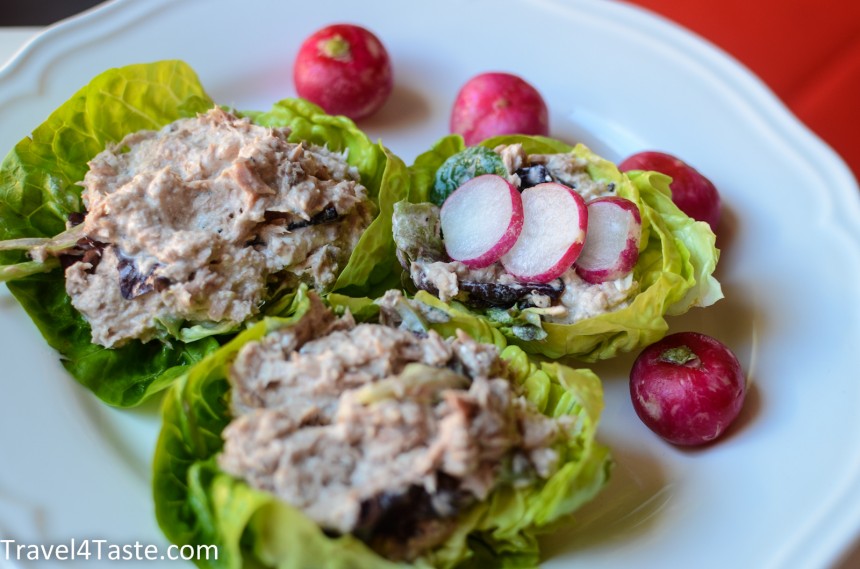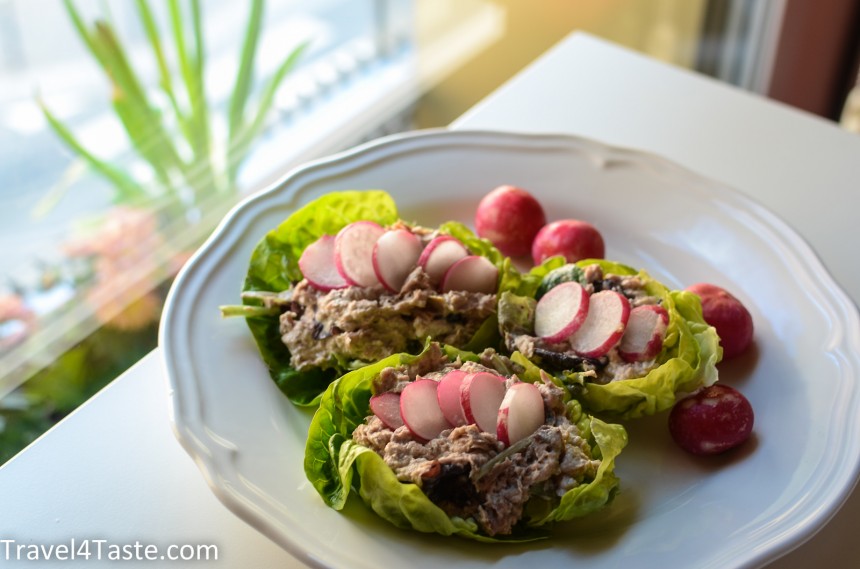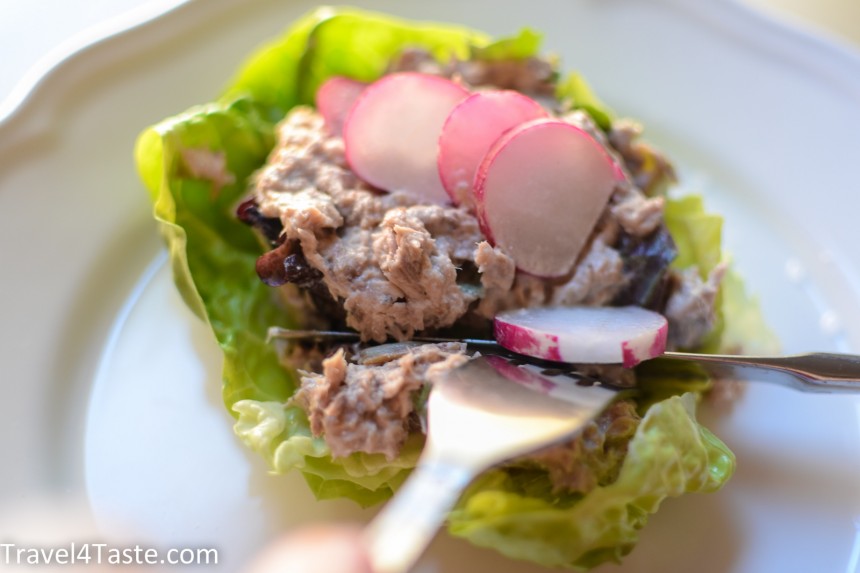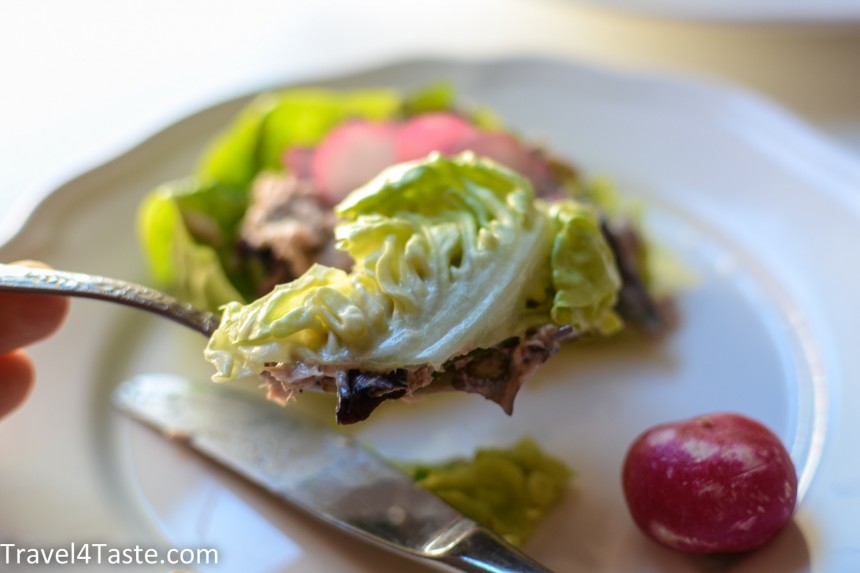 ---
---