Guacamole sauce

Everyone knows this Mexican avocado-based sauce. It is delicious with tortilla chips and perfect as an evening snack that you can share with your friends! 🙂
Here is how I prepare it. As I like it hot I add some hot chili. But of course you can skip this step or add less (or more!) of it.
Also, the avocados are very healthy! they are full of potassium and vitamins B, E and K.
To prepare 350mL bowl of Guacamole you will need:
– 3 big (or 4 small) ripe avocados (they should be soft)
– 2 little tomatoes
– 1 big onion
– 2 spoons of natural yogurt
– lemon juice from 1 lemon
– salt and pepper to taste
– 1/2 teaspoon hot chili powder
1. Slice tomatoes and onion (it doesn't need to be very aesthetic, you use blender on them later 😉 )
2. Add avocado and lemon juice.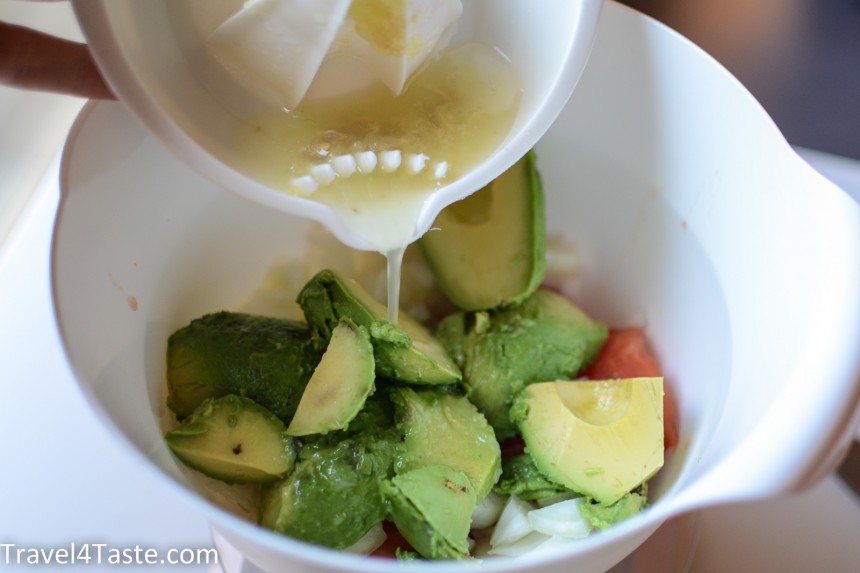 3. Now it's time for spices and yogurt.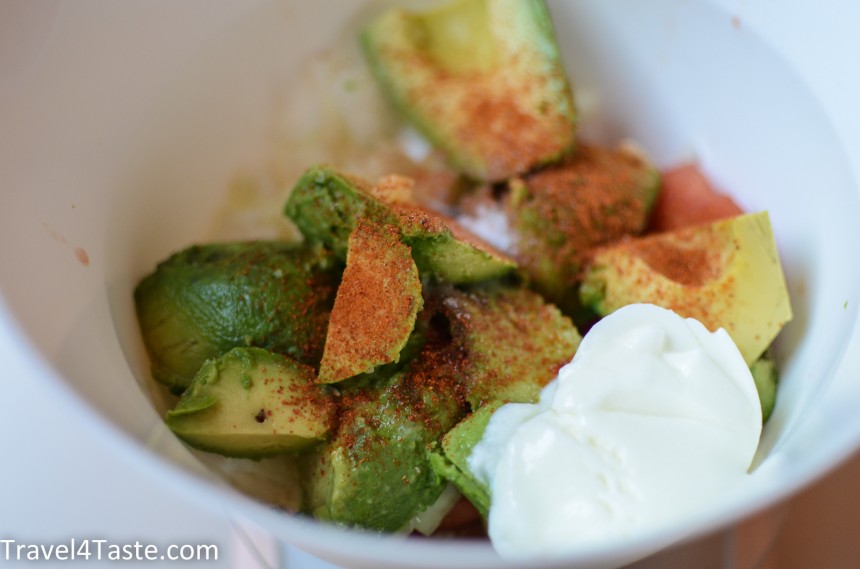 4. I use the blender. It's maybe not to most correct way to do the Guacamole sauce but the most practical for sure. 🙂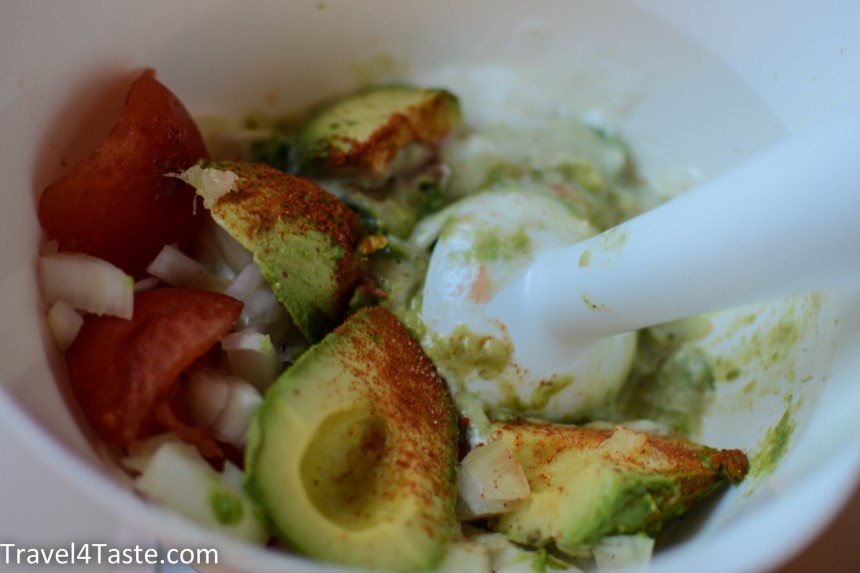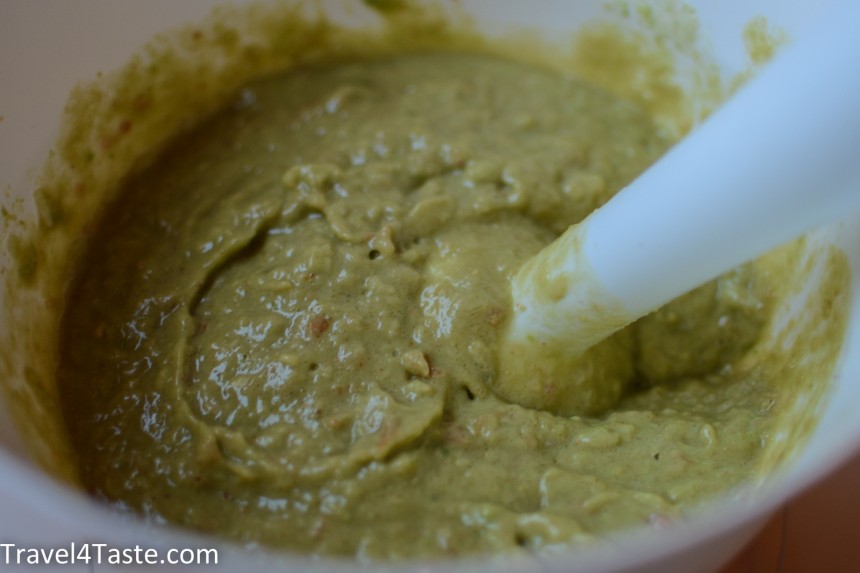 (I store it up to 3 days in the fridge)
Enjoy!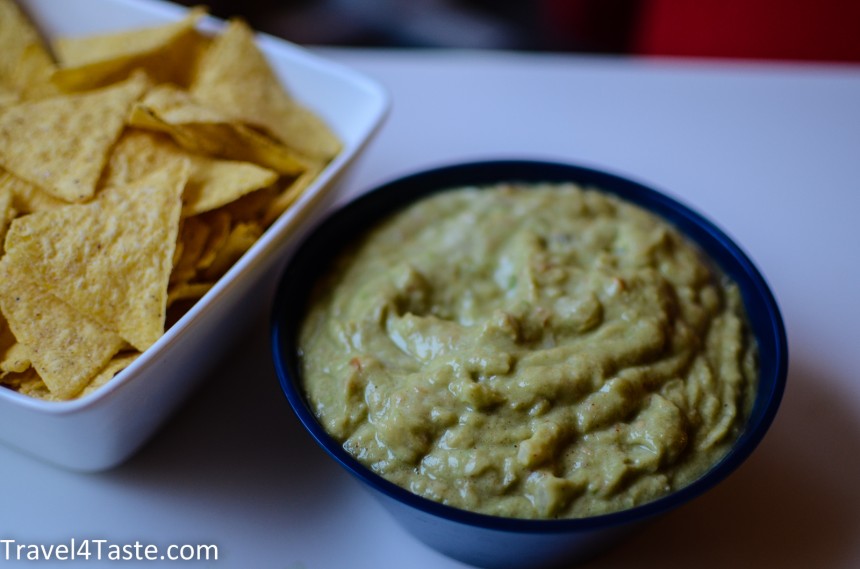 ---
---