Zucchini soup

This soup, besides being delicious, it is also very pleasant to prepare!
I love the smell of fried onions and garlic! Courgettes gives the soup a beautiful green color. Everything is finished with aromatic marjoram! This soup will tickle all your senses! :p
PLEASE visit our Facebook page and LIKE us to stay in touch!
(& if you feel like LEAVE A COMMENT in English, French, Polish or German!)
For 4 portions:
♥  4 medium zucchinis  (900-1000g)
♥  1 onion
♥  2 cloves garlic
♥  olive oil
♥  750 mL of chicken bullion
♥  1/2 teaspoon of marjoram
♥  pinch of dry thyme
♥  salt and pepper (to taste)
1. Slice onion, garlic and courgettes. You don't need to do it very neatly- everything will finish in the blender anyway!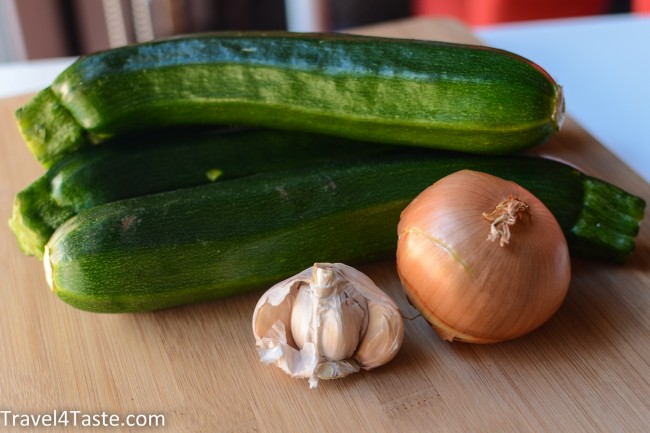 2. In a big casserole (I use 5L one), on a medium heat fry the onions.  Stir all the time- you want to keep them clear color (not brown!). After 5min add garlic and stir for another 1min. After this time add courgettes and stir for 10min.
3. Add courgettes and stir for 10min.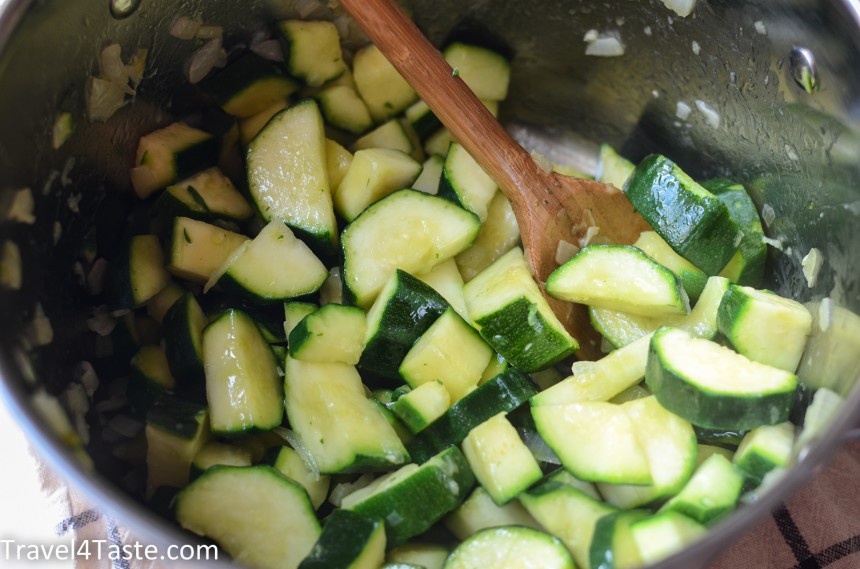 4. After this time pour the bouillon in. Cover with a lid and cook for another 20-30min.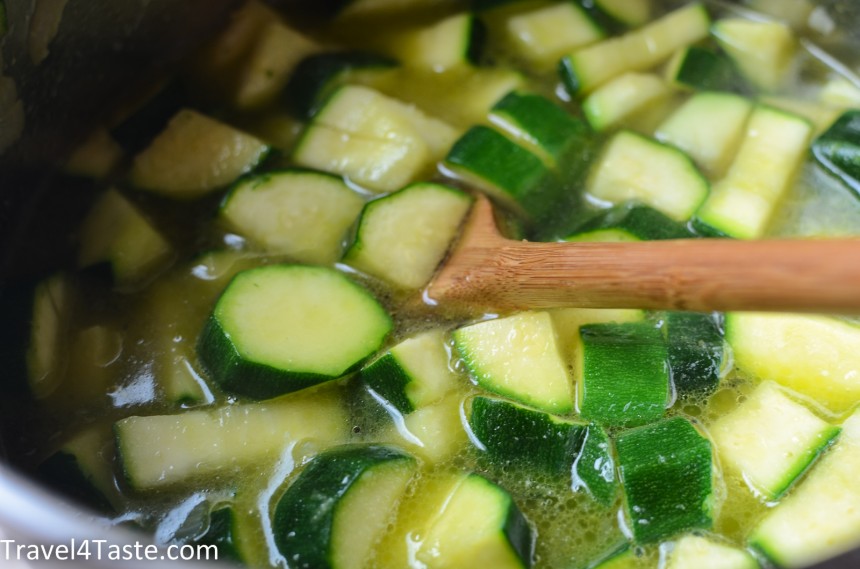 5. Blend everything. It will give your soup a creamy texture.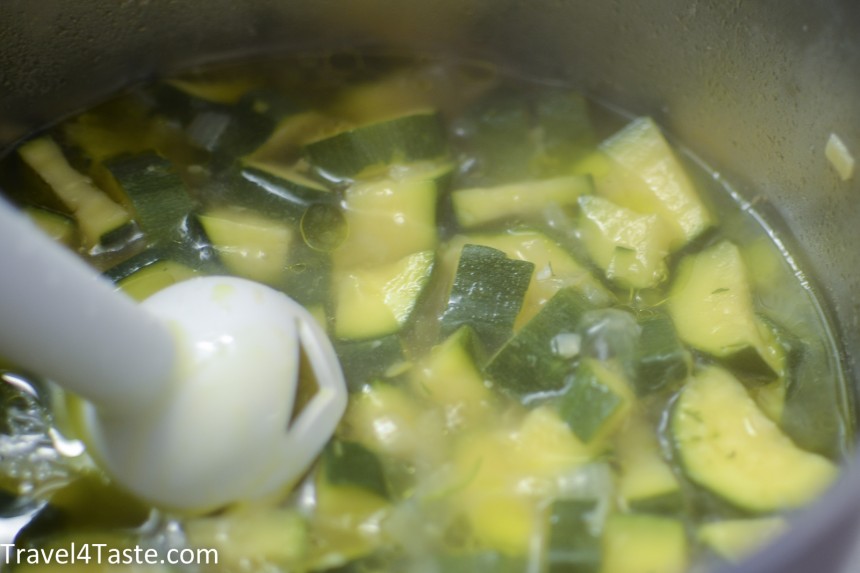 6. Add spices.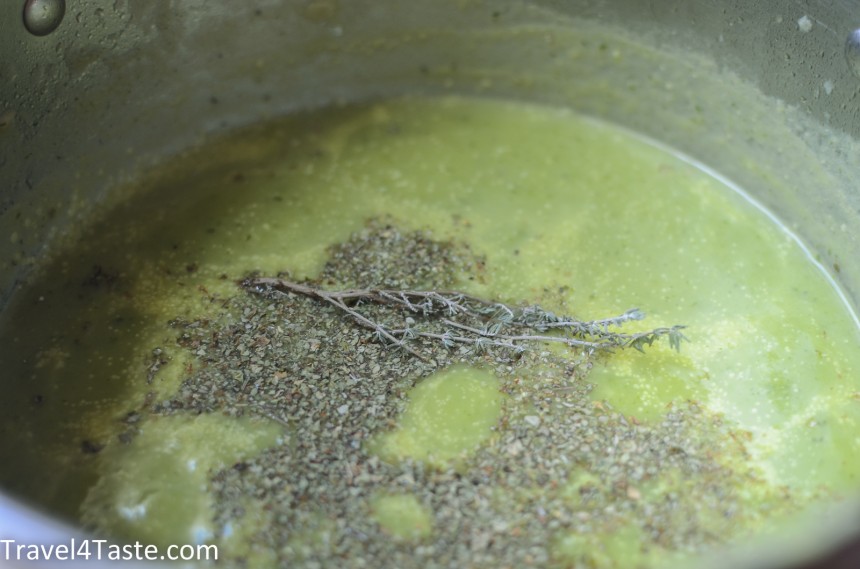 7. You can serve it either with some croutons or with a toast with sun-dry tomatoes hummus.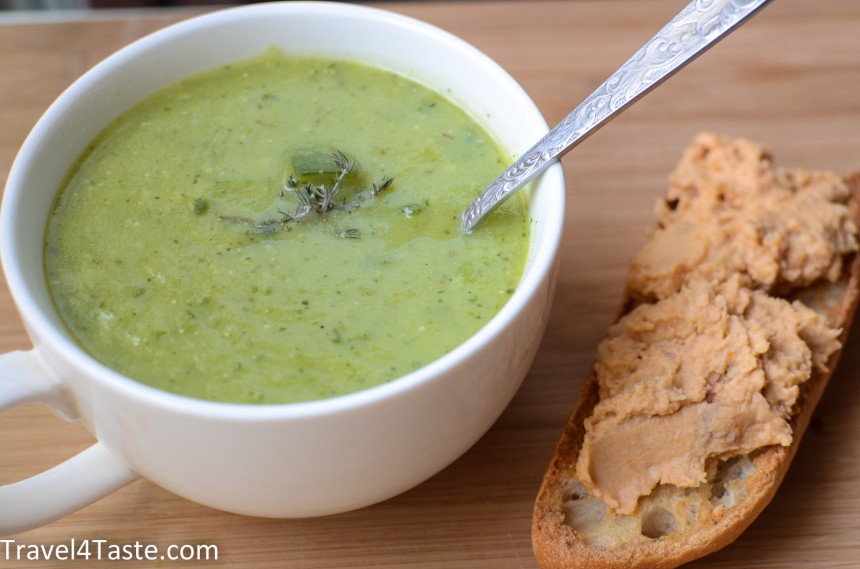 ---
---