Sun-Dried Tomato Hummus

After mentioning the Guacamole sauce, I would like to present you another healthy dip: Hummus. 🙂 It is originally a Middle Eastern dish. 'Hummus' in Arabic means 'chickpeas' which are the main ingredient of this dip.
Here is a version with sun-dried tomatoes. 🙂
PLEASE visit our Facebook page: http://www.facebook.com/Travel4Taste. LIKE us to stay in touch! (New posts every day!)
(Please LEAVE A COMMENT if you feel like)
You will need:
– 400g canned chickpeas
– 3 spoons olive oil
– 1 dried tomato
– 1 clove garlic
– pinch of salt
– juice from a half lemon
1. Put all ingredients in a bowl.
2. Now use a blender to turn it into a paste 🙂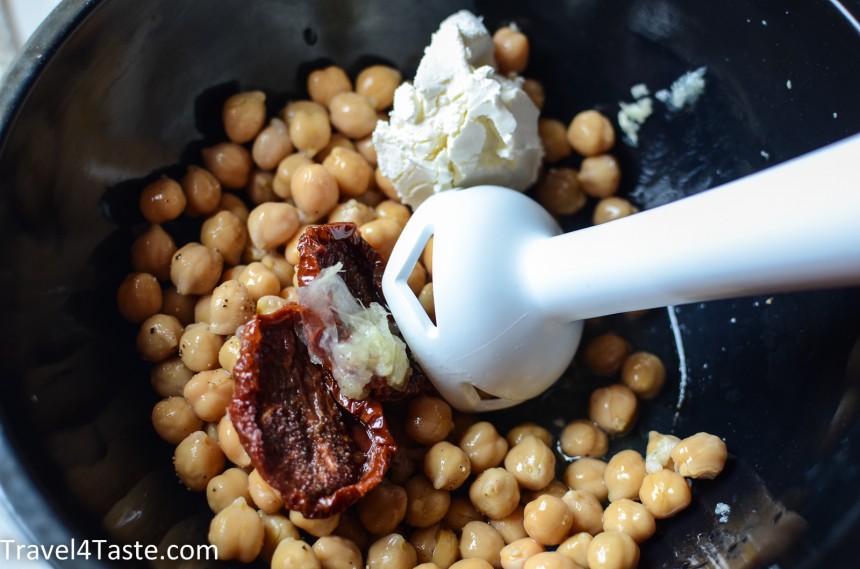 Enjoy!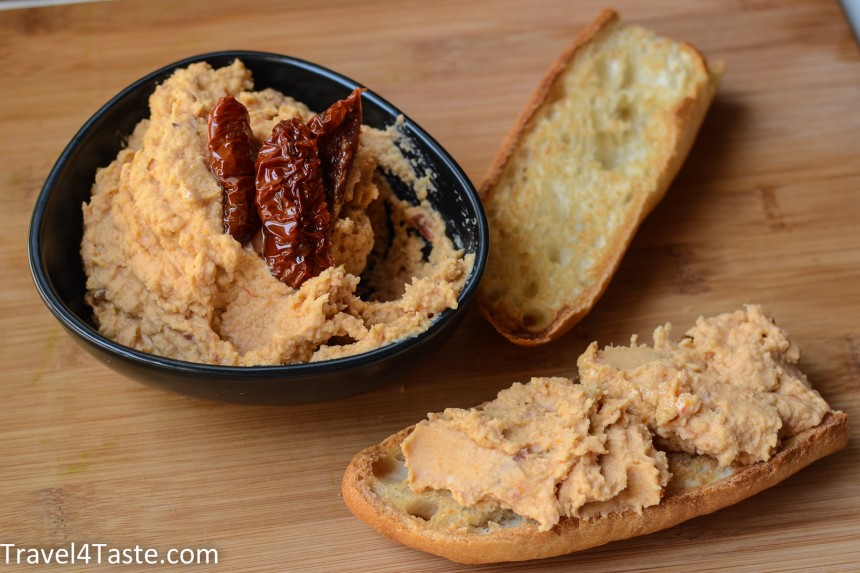 ---
---