Spinach Salad with Strawberries and Blue Cheese

I love the combination of sweet strawberries with savory blue cheese and nuts! The dressing is worth a special piece of attention: fried strawberries with balsamic vinegar makes this salad a real excellence! 😀
PLEASE visit our Facebook page and LIKE us to stay in touch!
(Please LEAVE A COMMENT if you feel like ♥)
For 350g of salad (spinach only or with addition of salad rocket  and/or corn salad):
♥  8 big stawberries
♥  8 walnuts
♥  little handful pecans
♥  few slices blue cheese
Dressing:
♥  3 big strawberries
♥  3+1 spoons balsamic vinegar
♥  1 spoon brown sugar
1. Start with dressing so it has time to cool down a little bit. Put strawberries on a hot pan. Add sugar and 3 spoons of vinegar. Cook for around 5min until strawberries get very soft.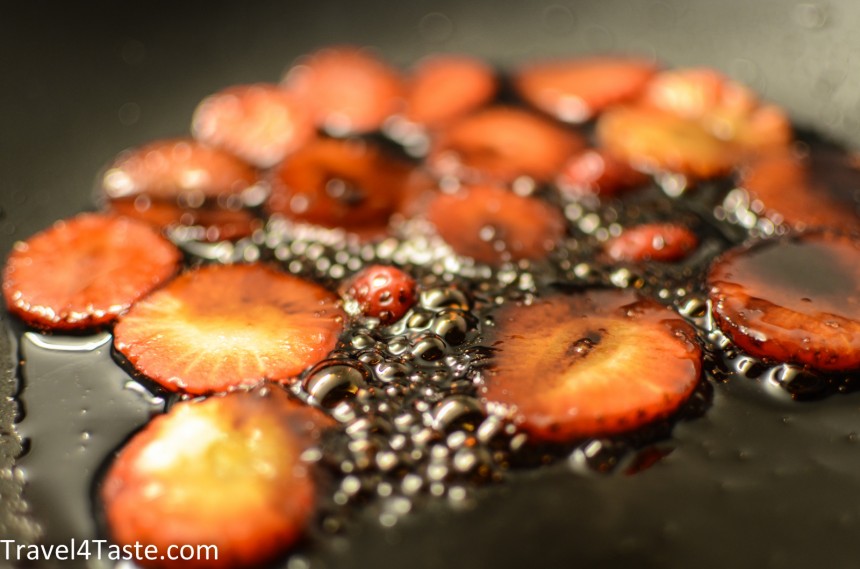 2. Put it on the side so it cools down. It will have a texture of a jam so just before puting it on the salad add another spoon of vinegar and mix well. 🙂
3. Put salad in a bowl. Add nuts, cheese and strawberries on the top.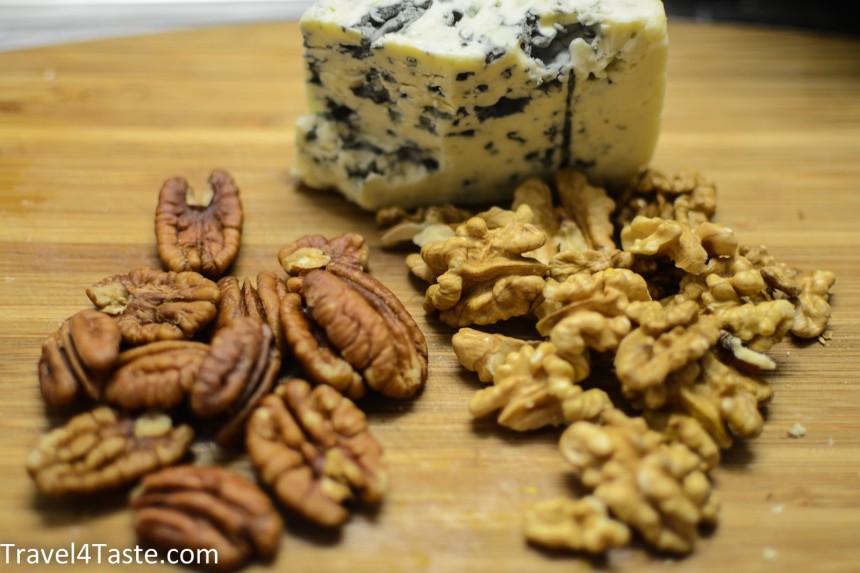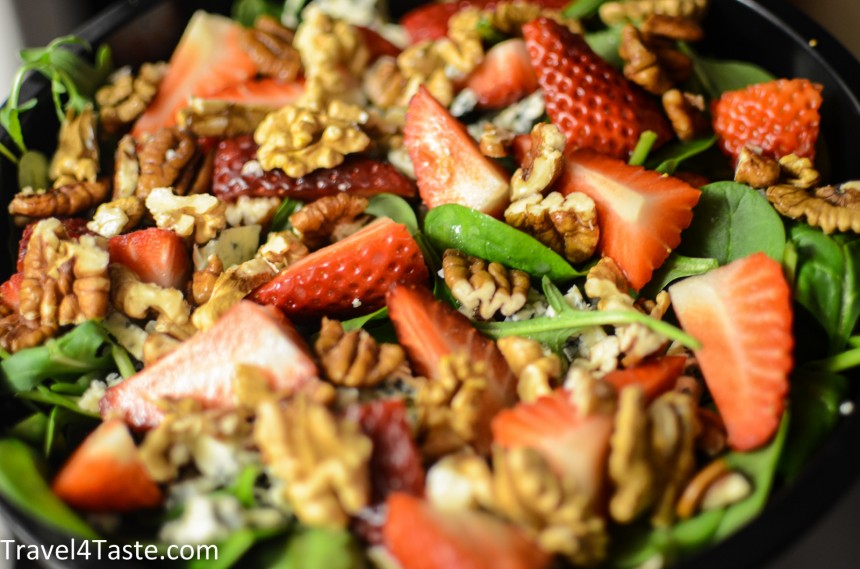 4. Pour the dressing over. How delicious is that!!! 😀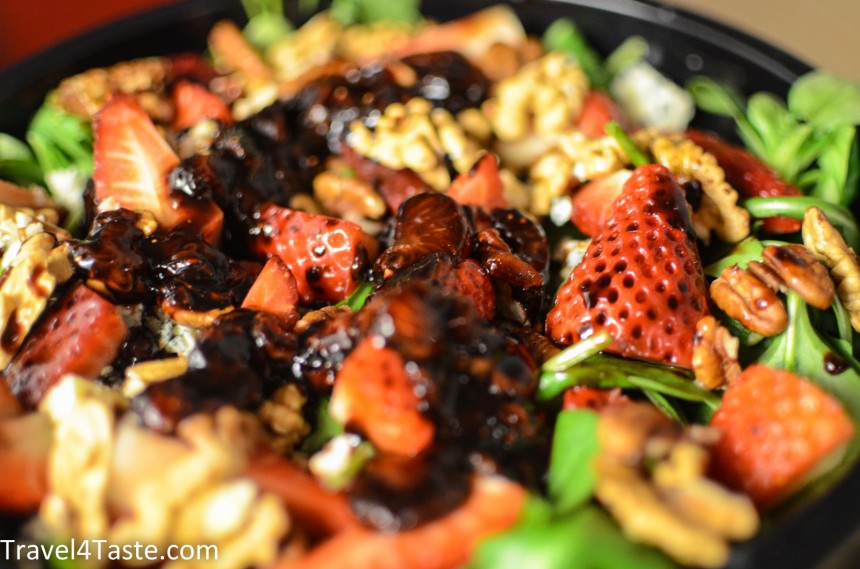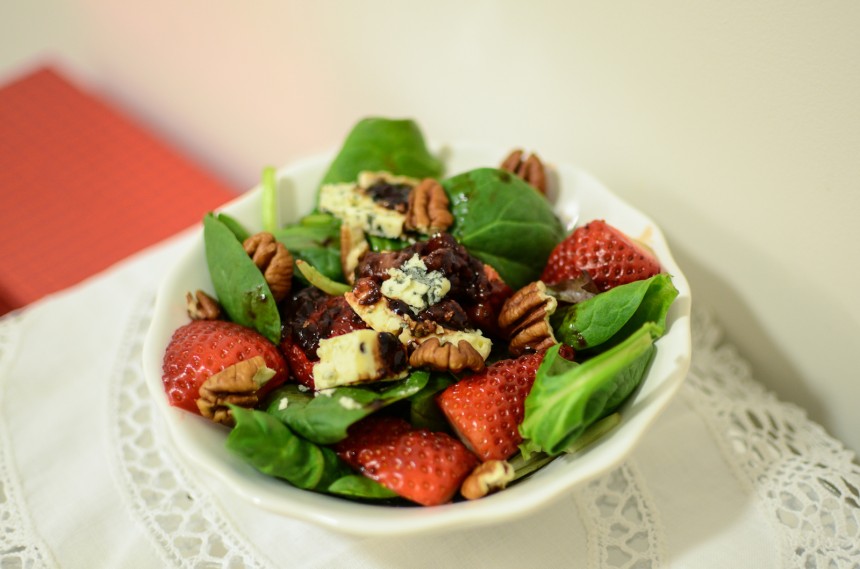 ---
---