Already for some time I was thinking how to use the crazy beautiful and intense color of beetroots. I came up with this pink pasta idea. I kept it quite simple. You will just need 20min, a red onion, few dried plums, few capers and a handful of seeds. However the result is really interesting!
For 3 portions you will need:
♥  200g (around) spaghetti
♥  1 medium beetrood (peeled, cooked and grated)
♥  6 dried plums
♥  2 teaspoons capers
♥  handful seeds (sunflower, pumpkin, pin nut)
♥  1 big red onion
♥  olive oil
♥  salt and pepper to taste
1. Cook pasta (just follow the instruction on the package

)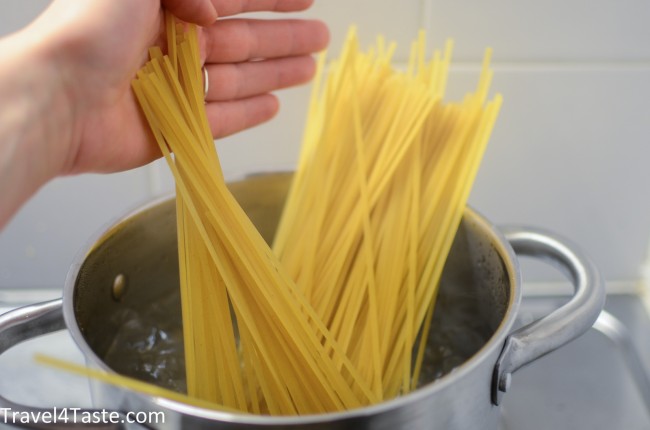 2. Drain the pasta and add the grated beetroot. Mix it well. Isn't it beautiful?!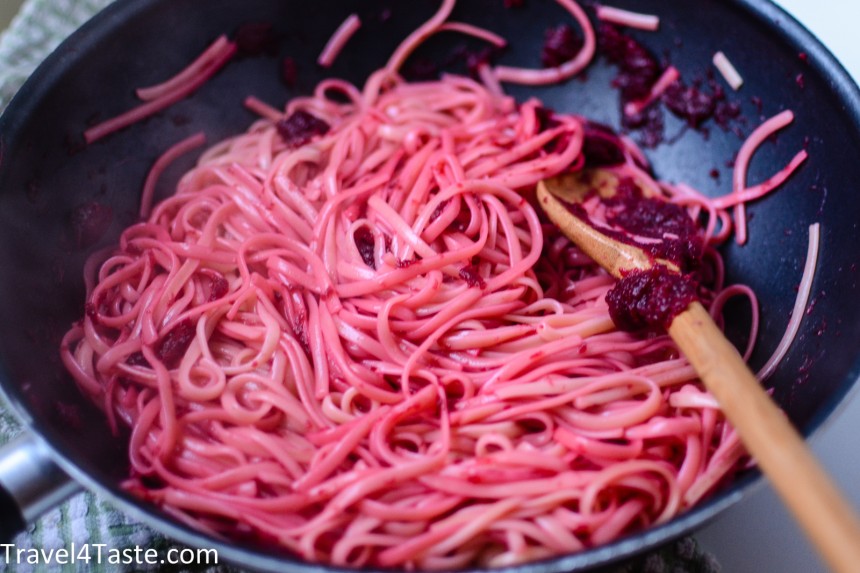 3. Slice onions and fry them on a hot pan with some olive oil.
4. When onions are softer add capers and sliced plums. Stir everything together on a hot pan for another 5min.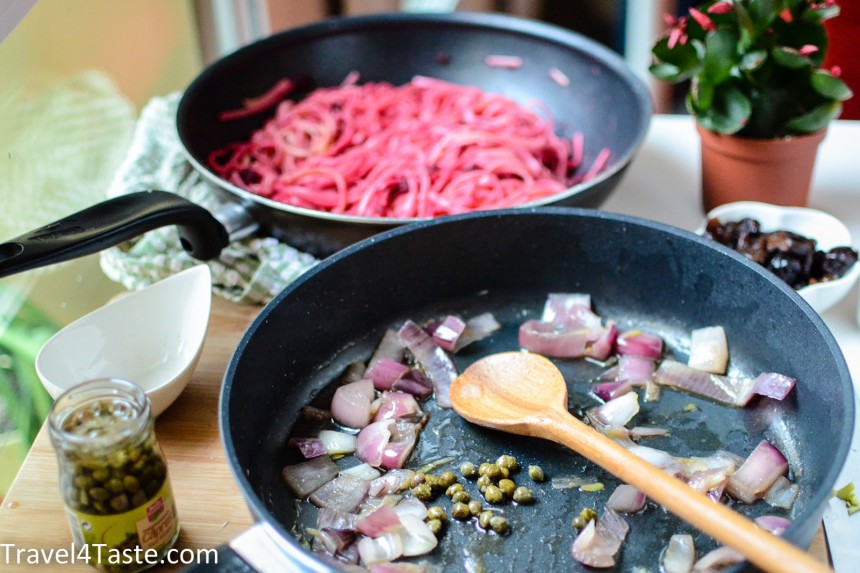 5. On a dry hot pan roast the seeds until they get a little bit brown. It will take around 2min.
6. Serve the spaghetti with the red onion and plums sauce srpinkled with roasted seeds. Enjoy the smell, taste and color!