Oat meal Crumble with Berries

Perfect last minute dessert! You just need to put berries out from the freezer and prepare a simple, 5 minutes crumble. Acidic berries goes perfectly with the sweet oat meal crumble!
PLEASE visit our Facebook page and LIKE us to stay in touch!
(Please LEAVE A COMMENT if you feel like   

 )
For 3 little crumbles:
♥  Frozen berries (blueberries, blackberries, raspberries, redcurrant etc) to fill 3/4 of the oven proof cups
For the crumble:
♥  3 spoons oat meal
♥  3 spoons flour
♥  3 spoons (50g) butter
♥  2-3 spoons brown sugar
1. In a bowl mix oat meal, flour, brown sugar and cut into small pieces butter.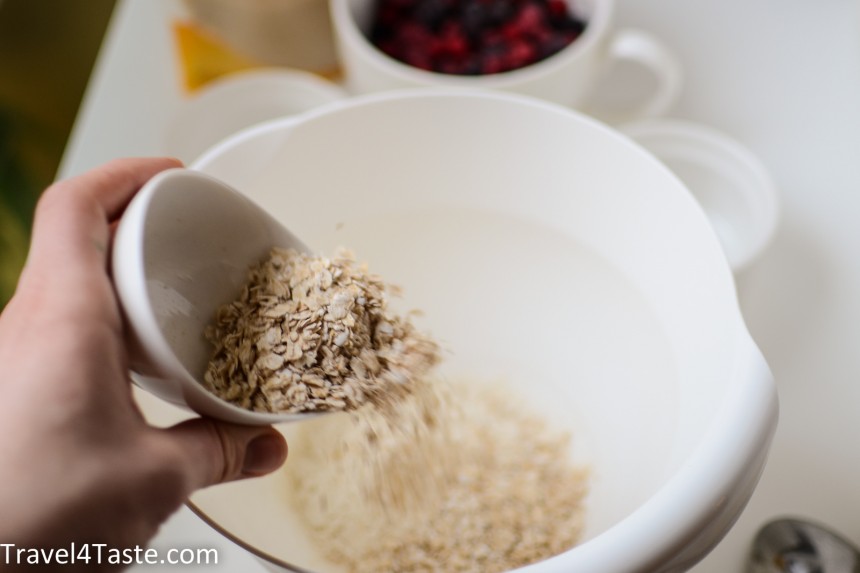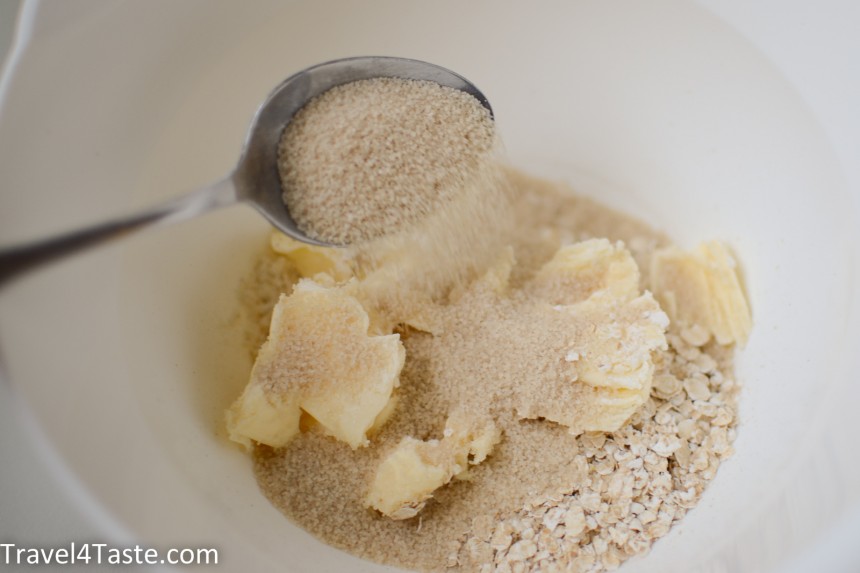 2. First using a spoon, and then fingers connect all ingredients together. At first it might seem difficult as the butter is cold, but don't worry it will finally get connected.
3. Fill 3/4 of the oven proof cups with berries. Sprinkle them with the crumble and bake at 180'C for about 15min until the crumble is golden brown.
Enjoy while still hot! 😀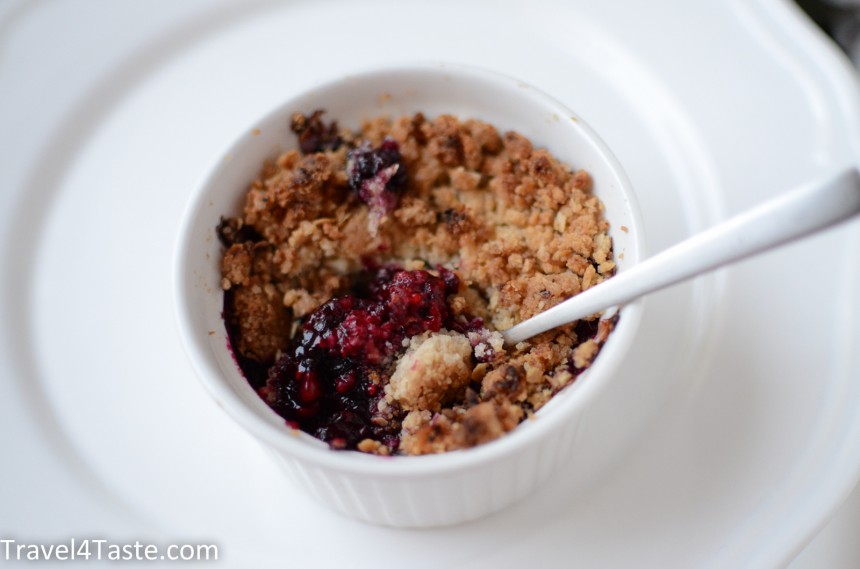 ---
---