Pork tenderloin with Mushrooms

This is a speciality of my mum. Delicious, soft and juicy meat with very savoury mushroom sauce. For me it is a perfect Sunday dinner! 😀
As soon as you know few little tricks it is really simple to prepare!
[facebooklike]
For 1 Pork tenderloin (around 300-400g):
♥ 150g mushrooms
♥ 2 little onions
♥ 200mL cream (eg. 12% fat)
♥ 250mL milk
♥ 2 teaspoons of cornstarch
♥ 2 tablespoons soy sauce
♥ 1/2 glass of flour
♥ olive oil
1. Start with meat. Wash and dry it. Slice it against the fiber into 0,5cm medallions.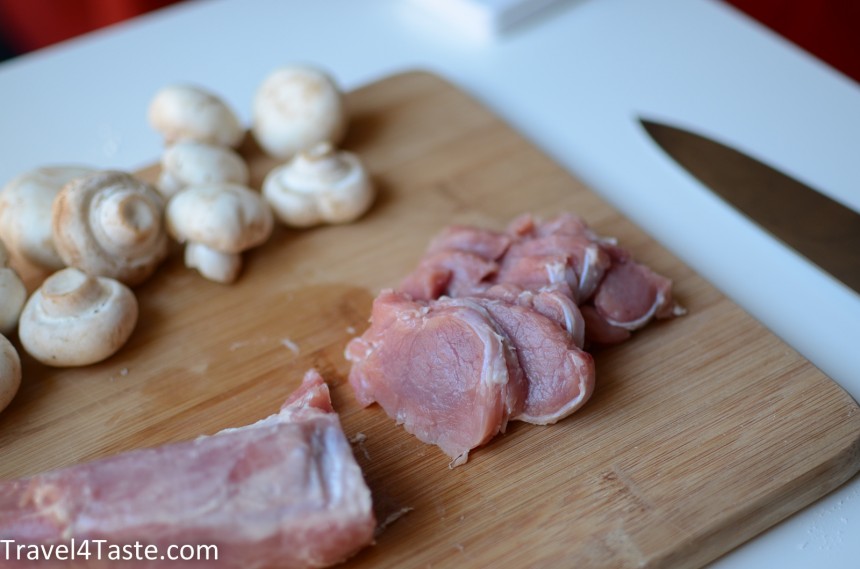 2. Now an important step is to well cover the pork medallions with flour. It need just a thin layer of flour but all around. This will help the meat stay juicy and soft.
3. Sear pork medallions on a very hot pan with olive oil. Don't put them all at once! Depending on the size of your pan put just few medallions on so the pan do not cool down.
They need as few as 45-60sec on each side! Put them on the side and clean (or change) the frying pan.
4. Now, let's start with the sauce. First finely cut onions and sweat them in some olive oil until softer. Add sliced mushrooms and fry all together for about 10min.
5. After this time both, onions and mushrooms, should be soft. Add cream. Mix cornstarch with cold milk and add it to the frying pan. Will stirring all the time bring to boil. As soon it will start to boil the sauce will get thicker (thanks to  the cornstarch).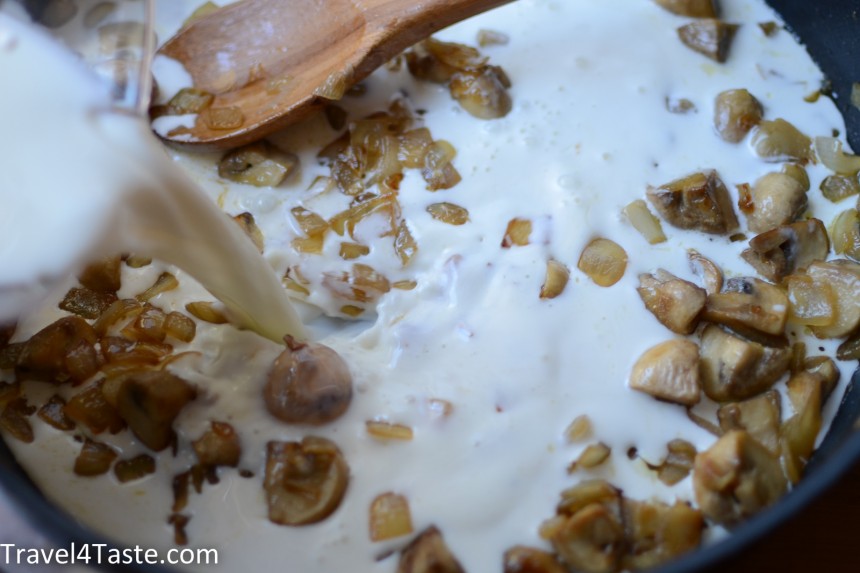 6. Add soy sauce, and salt and pepper to taste. Mix everything well.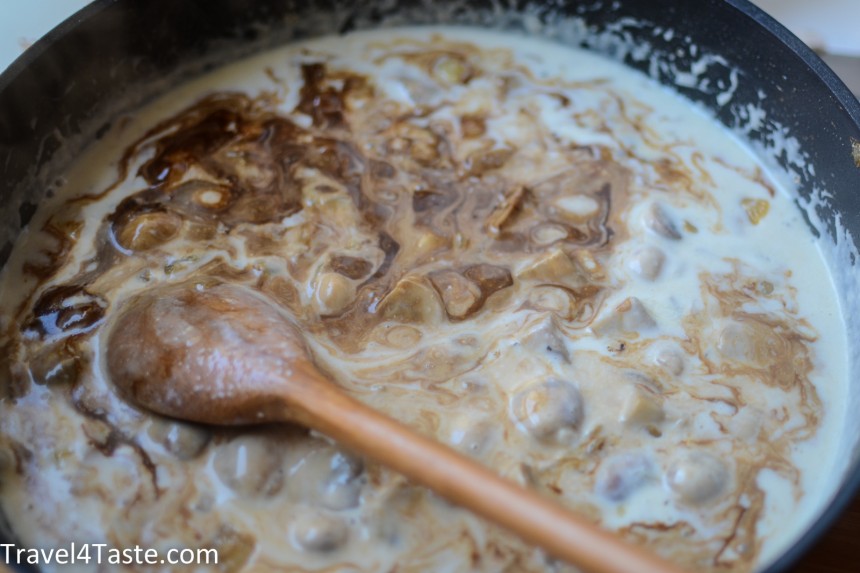 7. The sauce is ready. Add the pork medallions and mix them well with the sauce. You might leave it on a hot stove for 1 or 2 minutes so the meat warms up.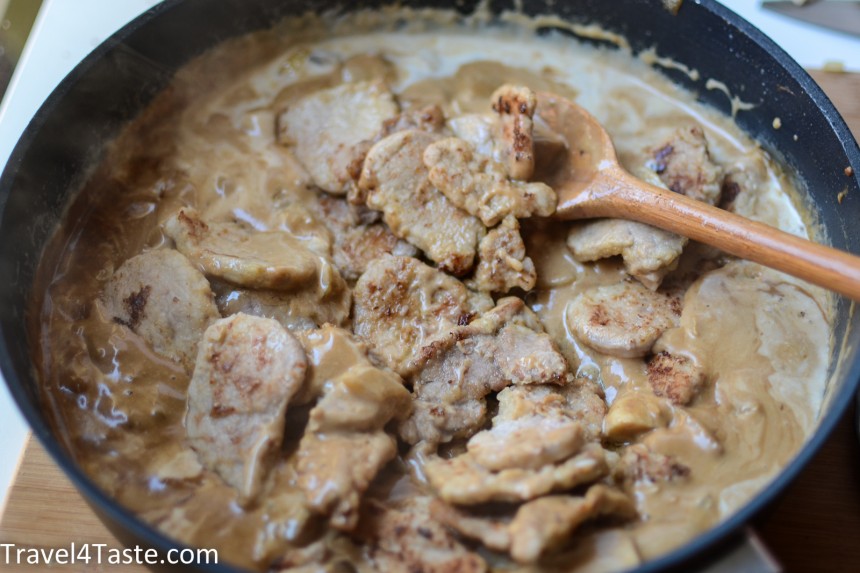 8. You can serve it with rice and salad. Enjoy ♥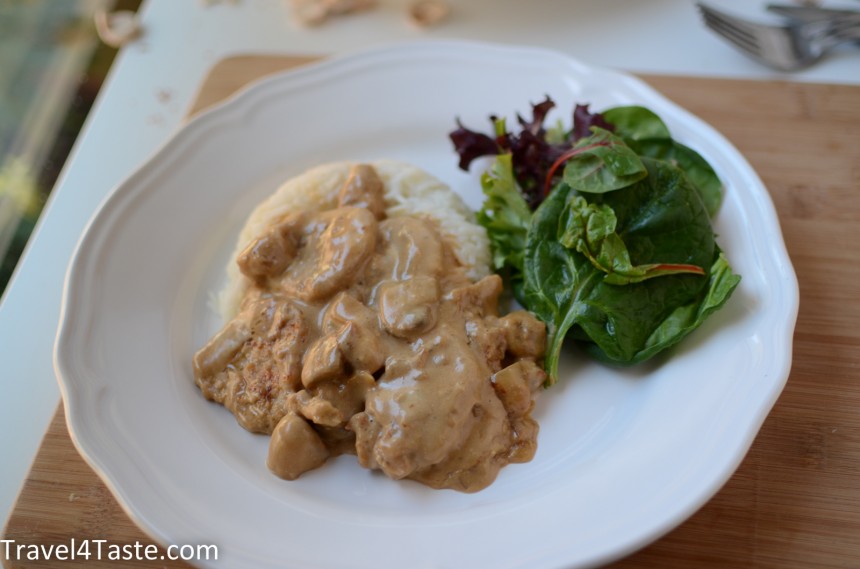 ---
---