Corn Flakes Chocolate & Nuts Cookies

Those are the simplest cookies I know! No need for mixing flour and eggs nor for baking!
You just dip crushed nuts and corn flakes in a melted chocolate and you leave it to cool down. you can do all kinds of shapes and sizes. The result is deliciously crunchy and sweet!
PLEASE visit our Facebook page and LIKE us to stay in touch!
(& if you feel like LEAVE A COMMENT in English, French, Polish or German!)
For around 6 cookies (8cm in diameter):
♥  50g milk chocolate (eg. milka)
♥  40g dark chocolate (70%)
♥  glass (250mL) of corn flakes
♥  1 full spoon walnuts
♥  1 full spoon pecans
♥  some white chocolate for decoration (optional)
1. Melt dark and milk chocolate in a sauce pan (you can also do it in a bowl in microwave!).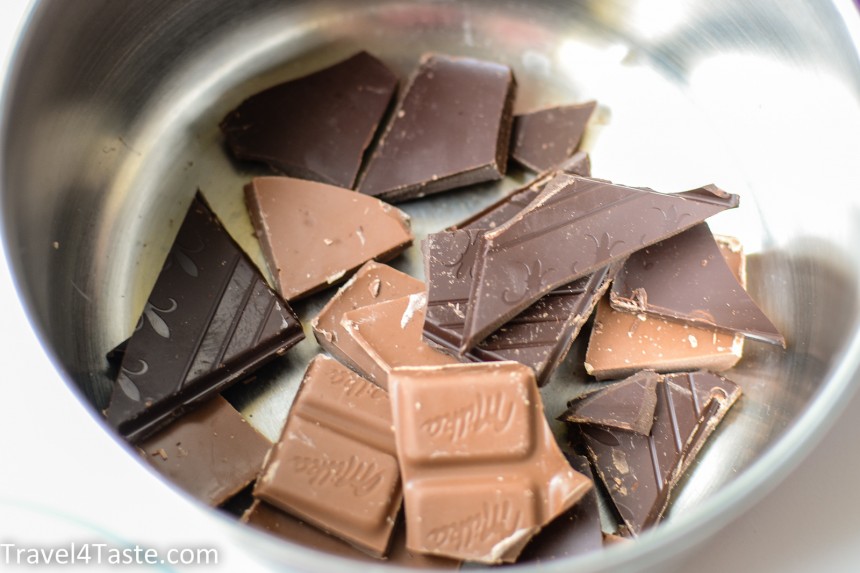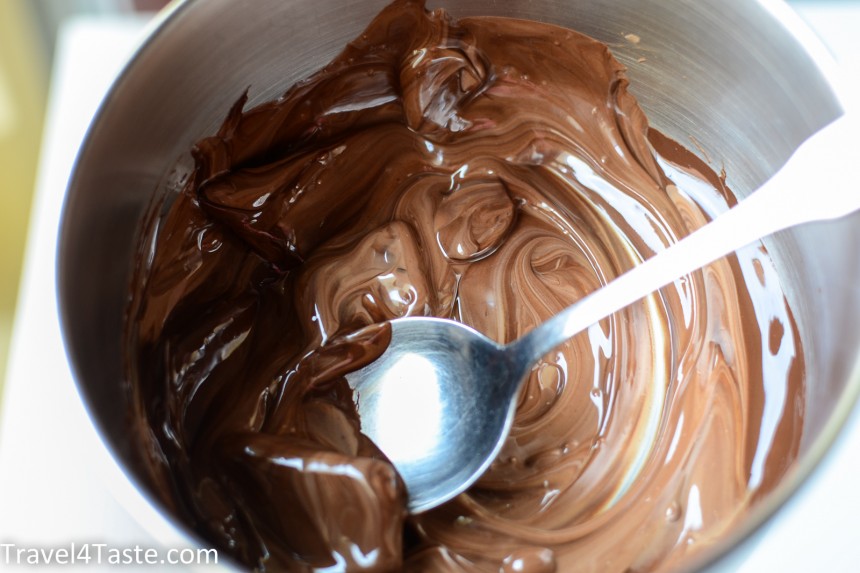 2. Crash nuts into small pieces (I use a blender here 😉 )
3. Add nuts to the melted chocolate and stir it together. Add corn flakes and mix it well! you want all cornflakes to be covered in chocolate. 🙂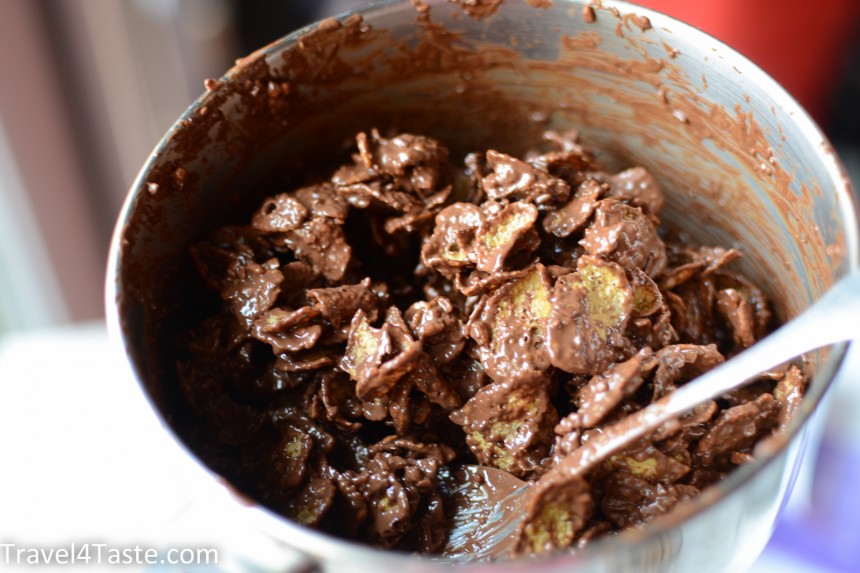 4. With a spoon form cookies on a baking paper. It will seem that they will fall apart but don't worry- as soon as they cool down they will be perfectly intact! You can also decorate them now with melted white chocolate.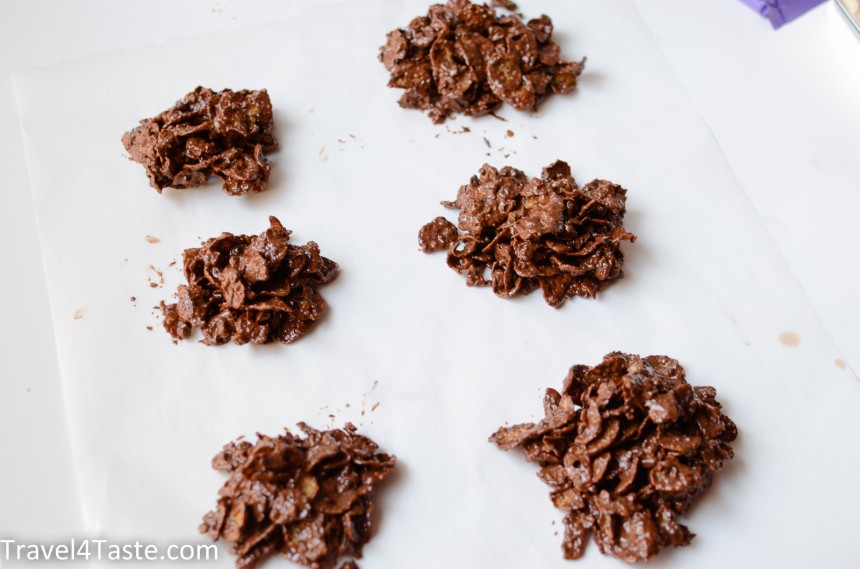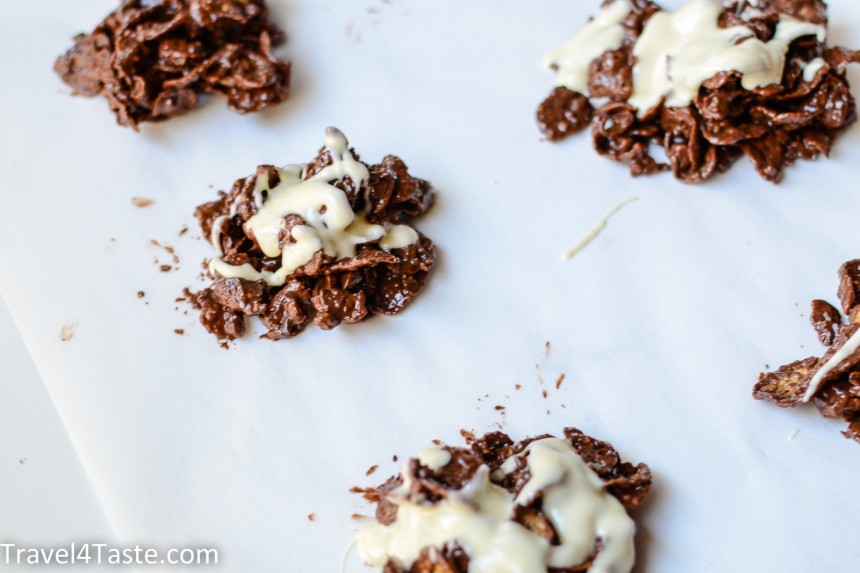 5. During winter I leave my cookies outside the window, during warmer days fridge is better! It might take around 30min. Enjoy!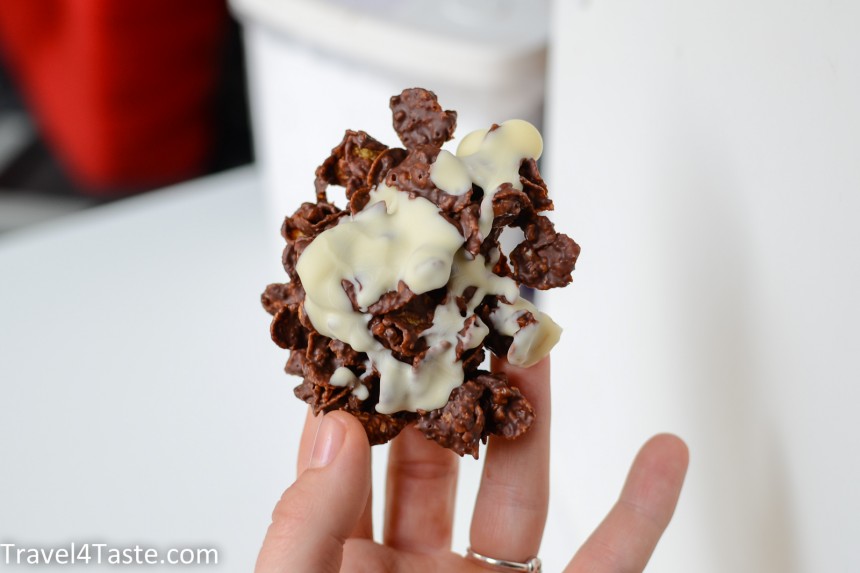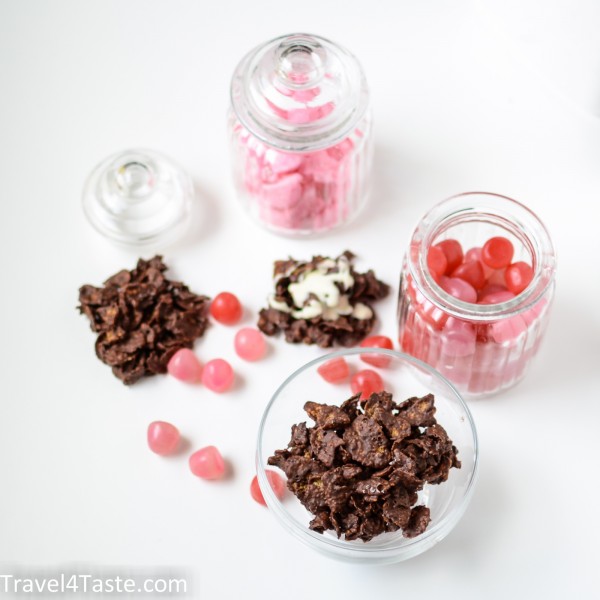 ---
---