Pork tenderloin with Prunes and Brandy

I have admired this dish many times at my grandma's sunday dinner table. Meat was always so soft and juicy with a delicious prune taste. And also it presented itself so well. A very elegant dish! I was thinking: wow, my grandma is a genius!
Already for a long time I wanted to prepare it myself. Finally I found a courage and did it! And you know what? It is not really difficult! And actually it is relatively quick to do!
Here I propose it with a very simple but amazingly aromatic brandy & prunes sauce.
[facebooklike]
You will need:
– Pork tenderloin
– dried prunes (around 6 per every 15cm of meat)
– 4 spoons of brandy
– 2 spoons water
– toothpicks to close the meat
– olive oil
for the sauce:
– 4 spoons of brandy
– 2-4 prunes
– 200mL cream (eg 12% of fat)
– 4 spoons of milk
– 2 teaspoons of corn starch
– 2 spoons soy sauce
– salt and pepper to taste (if needed- soy sauce is already salty)
1. Cook prunes in water and brandy (2 spoons water + 4 spoons brandy) for around 5min.
2. Cut the meat lengthwise keeping it still attached on the bottom. Fill it with the prunes and close using toothpicks.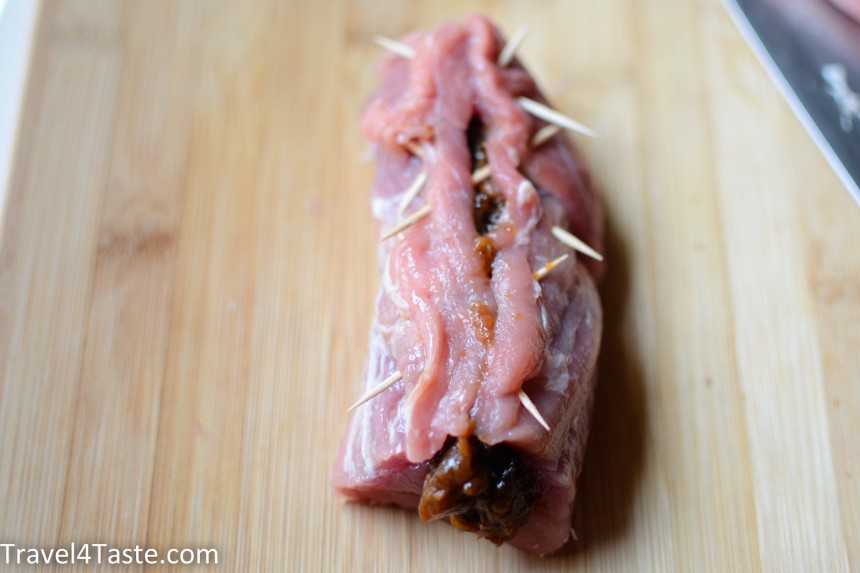 3. Sear it on a hot olive oil around 2-3min on each side. Wrap it in the aluminium foil and bake it at 180'C for 20min.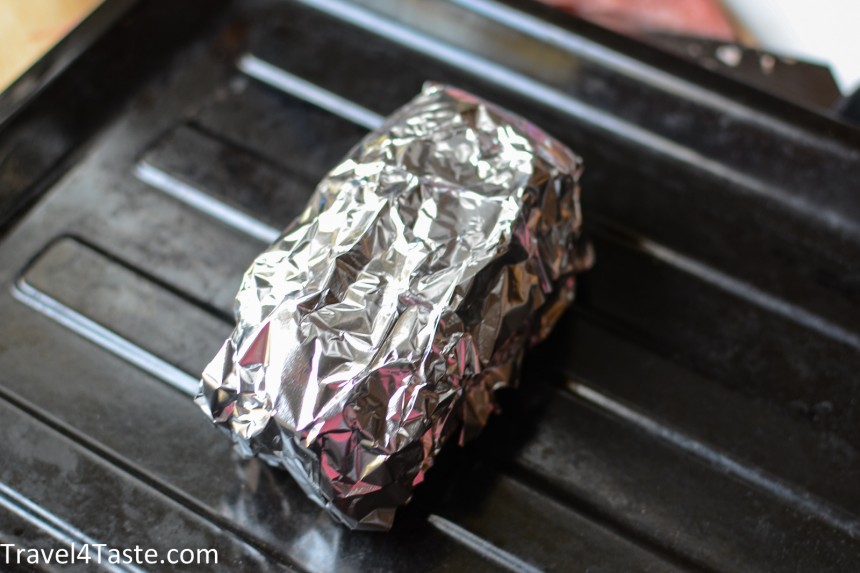 4. While the meat is in the oven, let's prepare the sauce! 🙂 In a sauce pan after cooking prunes previously (don't wash it!) mix additional 4 spoons of brandy,2-4 prunes, cream and soy sauce. Put everything on a hot stove top. In another little dish combine cold milk with corn starch. Add it to the sauce and stir it until it starts to boil. In the end add salt and pepper to taste. It is ready!
5. Put the meat out and wait until it cools down a bit before cutting it into slices.
6. Serve with rice and ENJOY!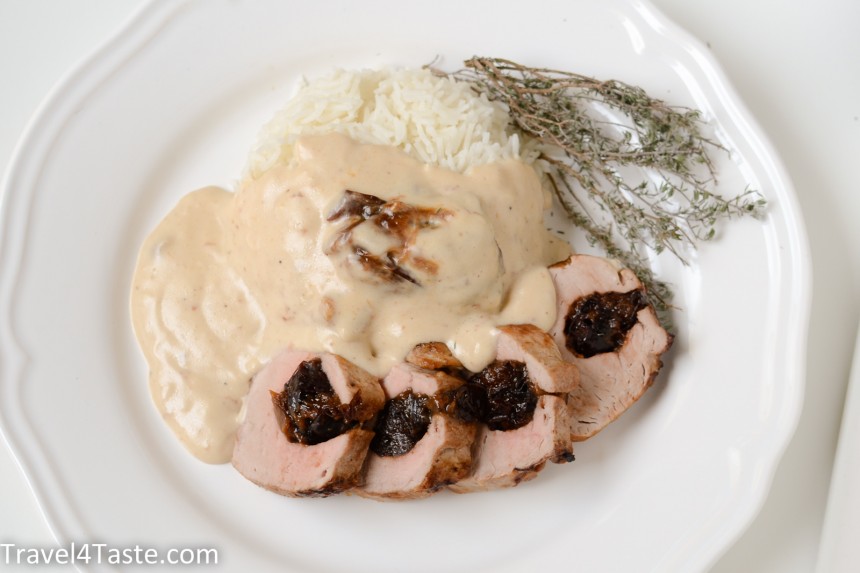 ---
---