Steamed Sweet Potato with Cream Onions Bacon & Walnuts

Time to time I feel a need to try something totally new. I just feel like combining some ingredients that might not obviously be put together. It happens that something really good comes out of it! 😛 sweet potatoes
Here I would like to present you steamed sweet potato with delicious onion & pepper cream (lighten with yogurt!) topped with fried bacon and walnuts. I love it! 😀
[facebooklike]
For 2 portions:
♥  1 big sweet potato
♥  3 tablespoons cream (eg. 18% fat)
♥  3 tablespoons yogurt
♥  1 little onion
♥  1/2 teaspoon freshly ground pepper
♥  1 tablespoon soy sauce
♥  60g bacon, in little cubes
♥  2 table spoons of walnuts
1. Cook the sweet potato with skin in the steamer. (You might also cook it water).
2. While the potato is cooking prepare the cream. Mix the cream with yogurt and add pepper. Add finely sliced onions and soy sauce.
3. Fry the bacon with walnuts (just 5min- until the bacon gets brownish).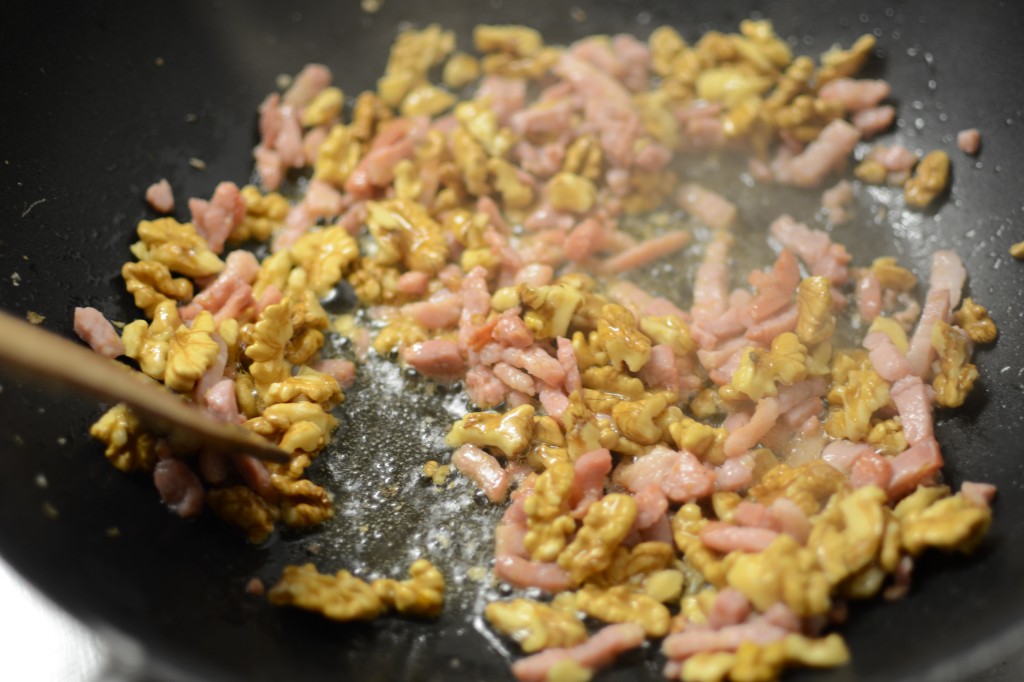 4. When the potato is cooked (the fork should go smoothly through it) cut it longwise. Put the cream over it and sprinkle with  bacon and walnuts.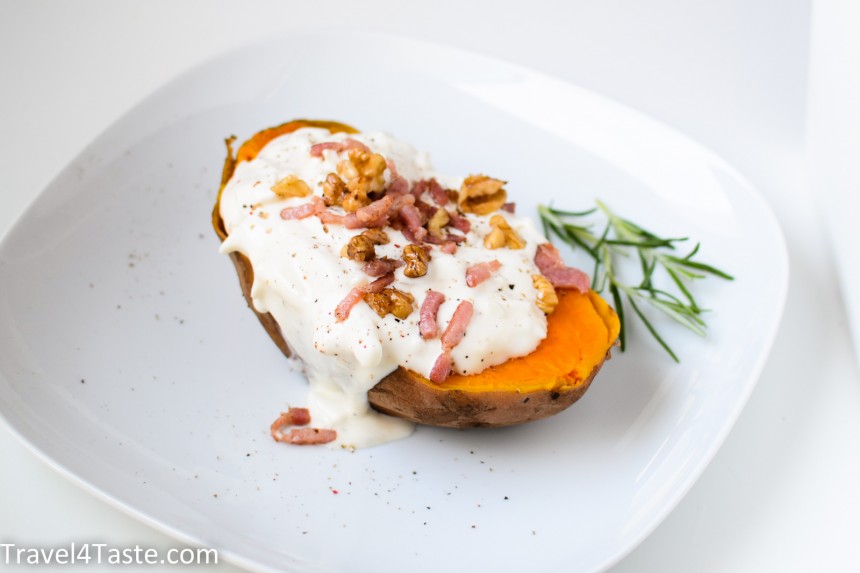 ---
---