Light Lemon Cheesecake
Cheesecake is probably one of the most beloved and popular desserts in the Western World.  Obviously there are countless variations of this dessert! The Polish cheesecakes are especially good thanks to the wonderful Polish white cheese! It is thick, creamy and strong in taste. While living in France it is one of the things I miss a lot! In France this type of cheese basically doesn't exist (although France has a lot of other delicious types of cheese!)
They have something called fromage blanc (fr. white cheese) but it is full of water and the cheesecake made of it has no taste. Already the Philadelphia cream cheese is a better (but really not economic) option.
I was really impressed with the simple but brilliant idea of my Polish friend (who also lives in Paris) to turn the watery fromage blanc into something close enough to the real white cheese. She advised me to put the fromage blanc on a gauze (cheesecloth) and let the water drip off overnight or two. And it worked out really nice!
PLEASE visit our Facebook page and LIKE us to stay in touch!
(Please LEAVE A COMMENT if you feel like ♥)
For a thin, round cheesecake (23cm of diameter) you will need:
♥  800g white cheese (can be philadelphia cheese or fromage blanc prepared as suggested – I used 1kg of fromage blanc to get 600g of less watery cheese)
♥  4 eggs
♥  4 spoons sugar
♥  2 spoons homemade vanilla sugar
♥  80g butter, soft
♥  2 tablespoon potato starch
♥  1 lemon (you will need both: skin and juice)
for decoration:
♥  icing sugar
♥  berries (your favorite one)
1. This recipe works also with the classical cream cheese (eg. Philadelphia). If you decide to use a watery cheese like fromage blanc, think about preparing your cheese one (or two) day before. It is simple. I used a colander covered with a cotton cloth and put it in a big saucepan. Put the cheese on the cloth, cover with a plate and leave in a cold place overnight or two.
After one night the 1kg of "cheese" turned into 600g cheese and quite some water (called whey).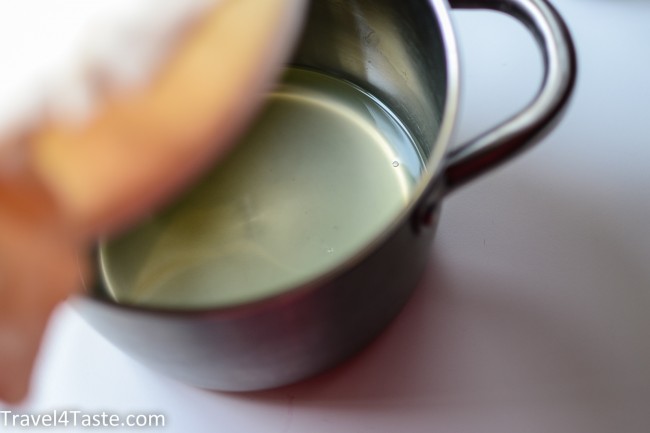 2. When you already have a good white cheese we can start with the cheesecake preparation! First combine butter with sugar. You can do it with a tablespoon.
3. Then separate egg yellows from whites and add yellows (one by one) to the butter with sugar. Mix well.
4. Add potato starch, lemon juice and grated lemon skin.
5. Add cheese and mix well. (Also think about putting your oven at 180'C)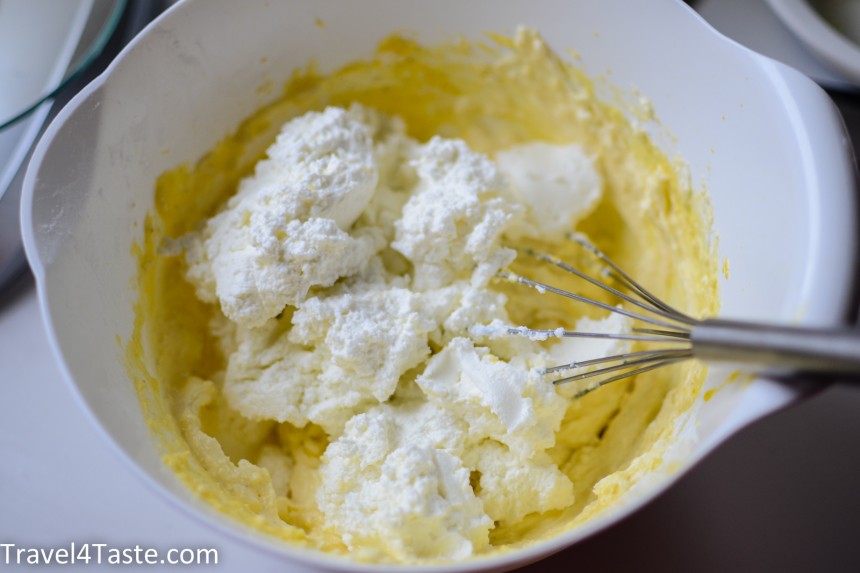 6. Whip egg whites with a pinch of salt until stiff. Gently mix it with the cheese batter.
7. Pour the batter into cake form with baking paper and directly start baking in preheated to 170'C oven for about 40min. After this time leave the cheesecake for 10-20min inside the oven so it slowly cools down.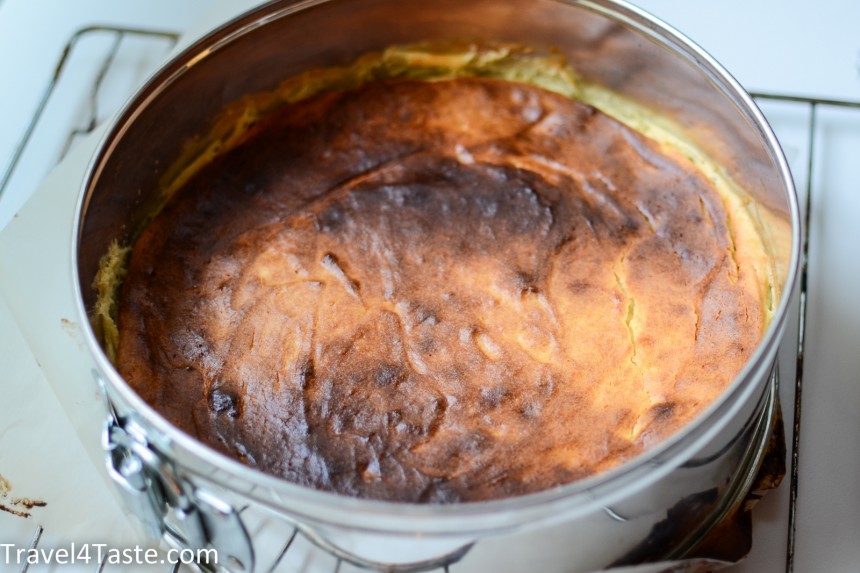 8. Remove from the cake form when completely cooled down (the best is to leave it overnight on a fridge but it might be difficult because it smells so good!). 😉
Sprinkle with icing sugar and serve with berries. Enjoy! 🙂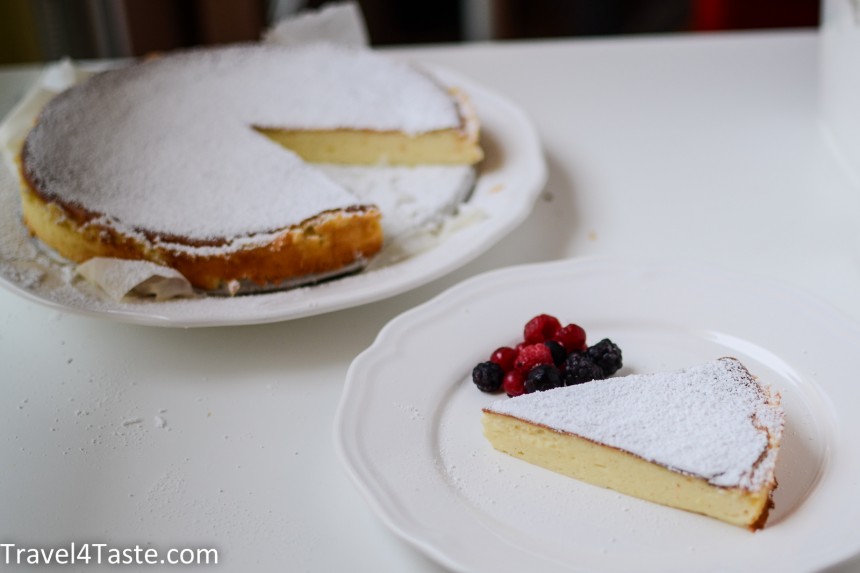 ---
---