It is we had almost every evening during our summer trip to South France. It gives lot of energy and proteins but at the same time it is light and refreshing.
It is just a simple salad with avocado, cocktail tomatoes and corn, but what makes it special is the delicious chicken marinated in lemon, vinegar and herbs de provence.
Follow us on Facebook & Instagram
For a portion for 3-4 people you will need:
Chicken:
♥  200g chicken breast, sliced
♥  lemon juice from 1 lemon
♥  3 tablespoons olive oil
♥  1/2 teaspoon of herbs de provence (thyme, basil etc.)
Salad:
♥  150-200g iceberg salad
♥  1 avocado
♥  couple of cocktail tomatoes
♥  100-150g of canned corn
♥  1/2 red pepper
♥  handful of walnuts
Dressing:
♥  3 spoons olive oil
♥  2 spoons balsamic vinegar
♥ 1/2 teaspoon of herbs de provence (thyme, basil etc.)
PLEASE visit our Facebook page and LIKE us to stay in touch! (New posts every day!)
(Please LEAVE A COMMENT if you feel like 

 )
1. Prepare the chicken marinate: mix lemon juice, olive oil and herbs de provence. Put the sliced chicken in and leave in a cold place for about 1h.
2. After 1h, sear the chicken on a hot pan. It should be a little bit fried.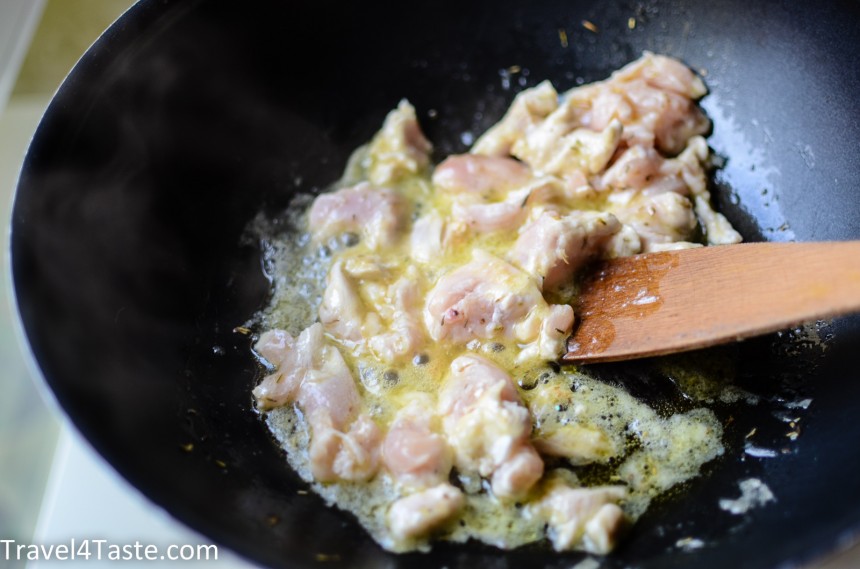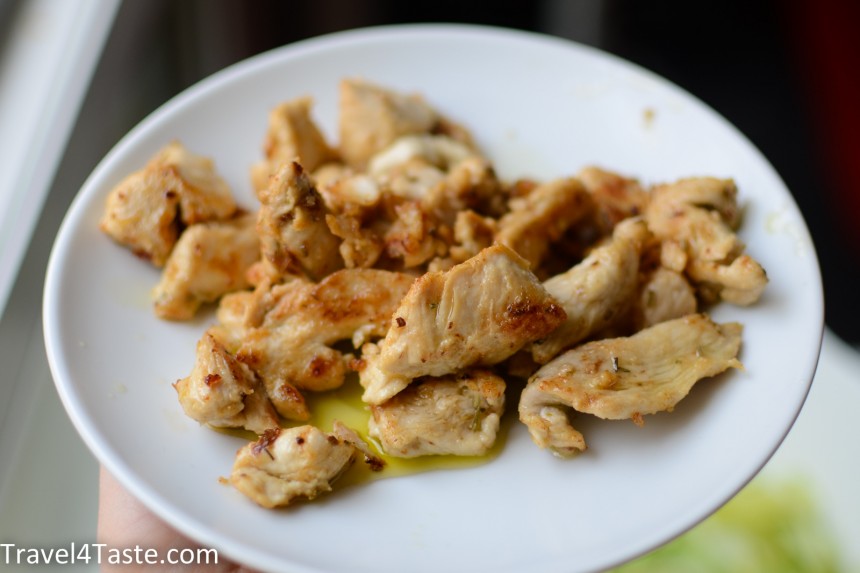 3. While the chicken is cooling down a little bit you can prepare the salad. Tear the iceberg salad and put it in a big bowl. Add
4. Prepare the dressing. Mix the olive oil, vinegar and herbs de provence.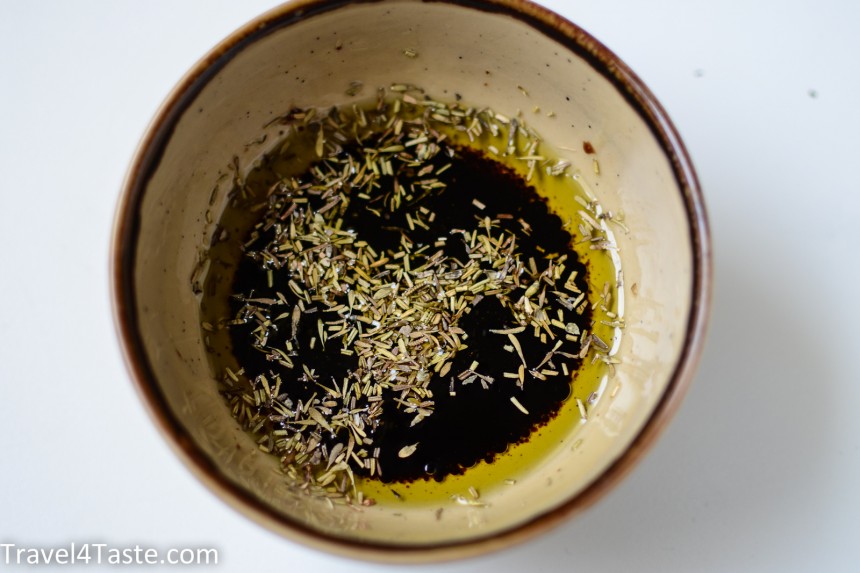 5. Pour the dressing over the salad and add the chicken. Mix all ingredients. Serve with piece of baguette. Enjoy! (and comment to let me know if you tried it!!!

)