Mac & Cheese (made with Bechamel sauce and Cheddar cheese)

During my visits in States I fell in love with Macaroni and cheese. So simple but an amazing idea to combine pasta with the creamy cheese sauce. Perfect for both side dish or as an individual snack. 🙂
Here I present you a bit lighter version. I made my cheesy cream with bechamel sauce which uses very few butter.
[facebooklike]
For 3 generous portions you will need:
♥ 2 cups (500mL) uncooked macaroni pasta
♥ 150g cheddar cheese
♥ 2 tablespoons butter
♥ 2 tablespoons flour
♥ 350ml milk
♥ 1 tablespoon soy sauce
♥ 3 tablespoons cheese for topping (eg Gouda cheese)
1. Cook the pasta in salted water.
2. Follow THESE INSTRUCTIONS to prepare the  béchamel sauce (use the double amount of ingredients: 2 tablespoons of butter and flour, and 350ml milk).
3. Now add grated cheddar cheese and melt it in the hot bechamel sauce.
4. Put your cooked pasta in an ovenproof dish and pour the cheese sauce over it.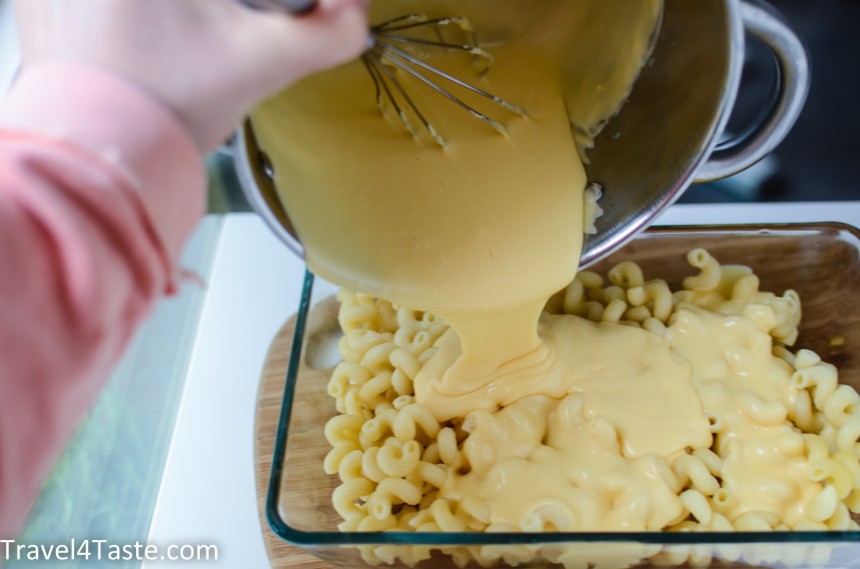 5. Sprinkle it with the Gouda cheese and bake at 180'C for around 30min. The top should be golden brown.
Enjoy! 🙂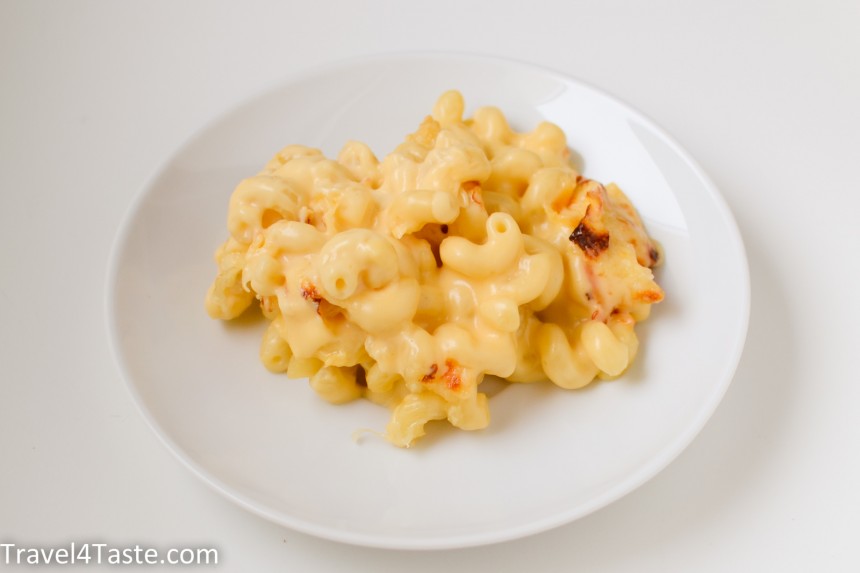 ---
---