Pasta with chicken, mushrooms and white wine

Often after a busy day I have no more power to do any serious cooking. A simple pasta is then a perfect solution (HERE more recipes). With a minimum effort you can prepare a delicious dinner.
This pasta combines tender pieces of chicken with  aromatic mushrooms & white wine. I made it with a mix of cream and milk which makes the sauce lighter.
[facebooklike]
For 3 portions:
♥  300g Tagliatelle
♥  300g chicken breast
♥  8-10 mushrooms
♥  200ml cream (eg 18% fat)
♥  150ml 2% milk
♥  100ml + 4 tablespoons white wine (dry, eg. Chardonnay, Muscadet)
♥  2 teaspoons of cornstarch (to make your sauce thicker)
♥  2 tablespoons of soy sauce (can be replaced with a 1/2-1 teaspoon of salt)
♥  salt & pepper (to taste)
♥  olive oil
♥  1/2 teaspoon dried thyme
♥  chives for decoration (optional)
1. Slice the chicken into one bite pieces.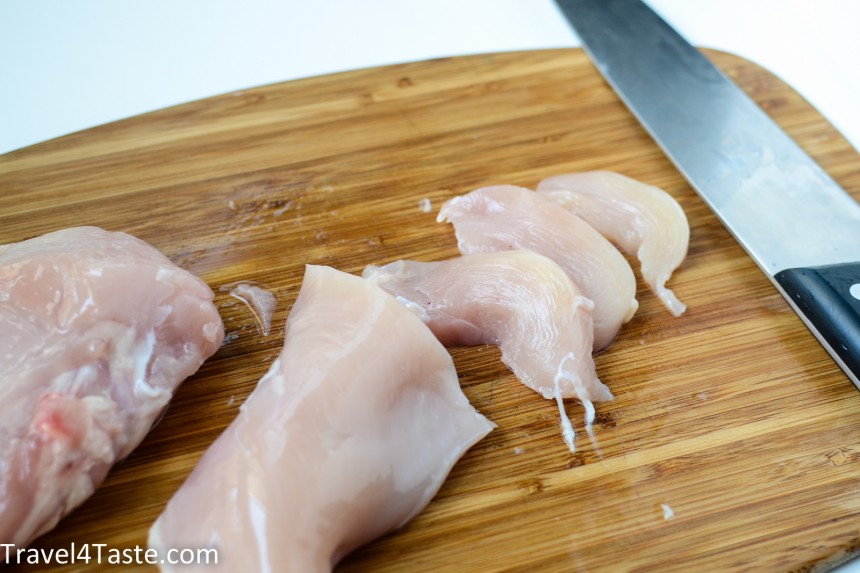 2. Prepare the marinade for the chicken. Mix 3 spoons of olive oil with 4 spoons of white wine. Add thyme. Mix it with the chicken and if you have time leave in the fridge for around 1- 12h (you can prepare it in the morning to do your pasta in the evening).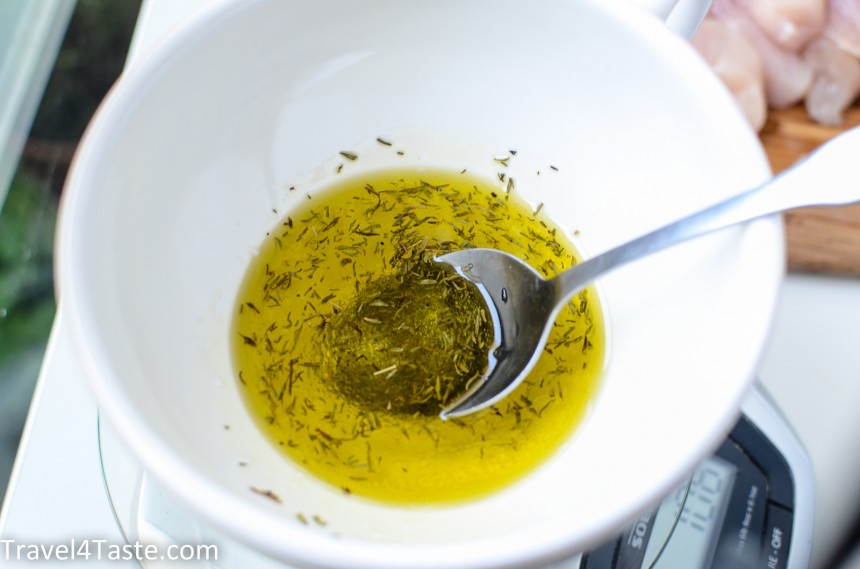 3. Sear the chicken on a very hot pan. I usually do it in two round- I start with first half of the chicken and then do the second half. When you put too much chicken at one it will cool down your pan and it will be not hot enough. If the pan is hot enough it should be enough to do 1min on each side. you don't need an addition olive oil- there is already enough in your marinade.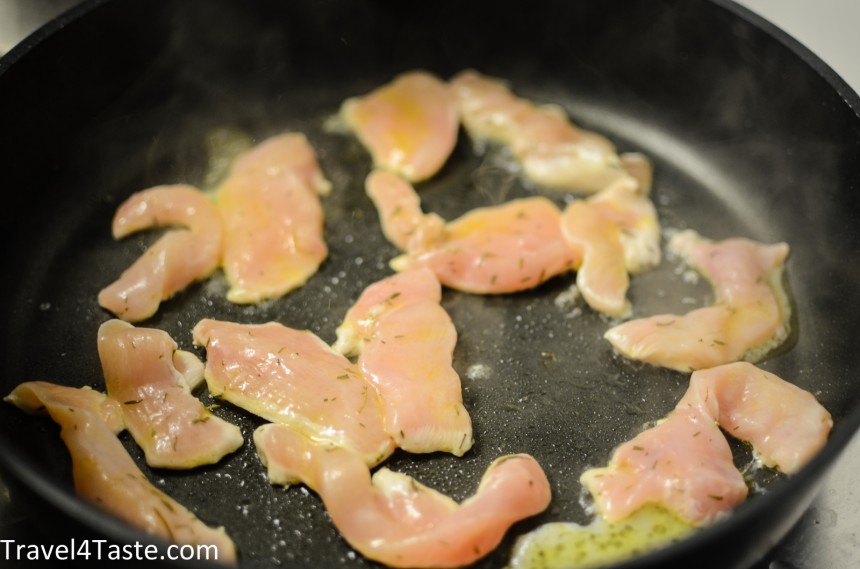 4. Put the chicken on the side and use the same frying pan to do your sauce.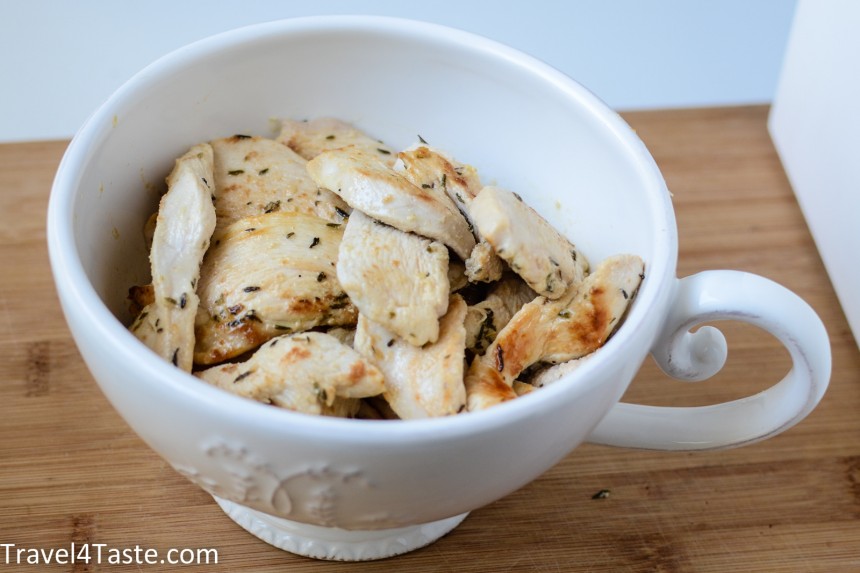 5. Cut each mushroom into 8. Sear them on the frying pan with addition of 2 spoons of olive oil and 50-100ml of water. It should take around 3-5min.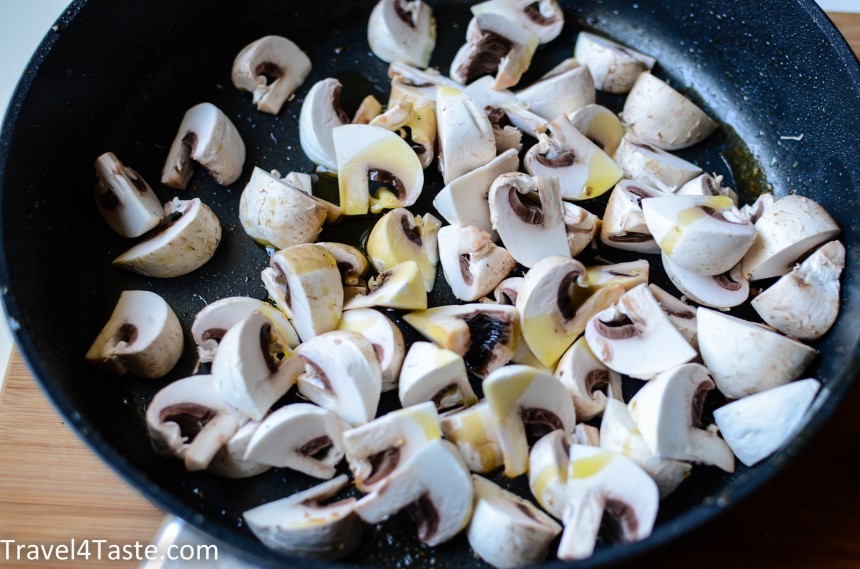 6. When all water evaporated and mushrooms shrunk a little bit it is time to add cream, cold milk mixed with cornstarch and wine. Bring it to the boil while stirring all the time and cook for 1min. Thanks to the cornstarch your sauce will get thicker.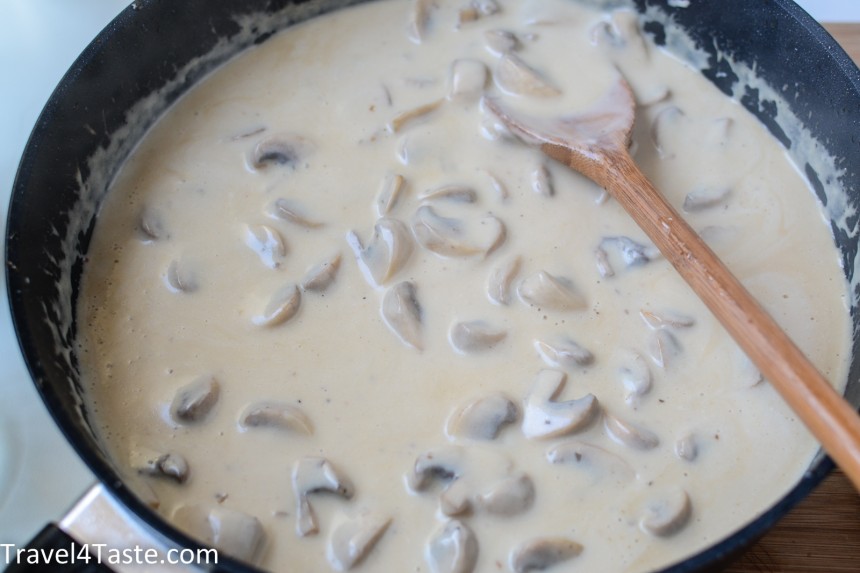 7. Add mushrooms and noodles, mix everything and cook for another 1min.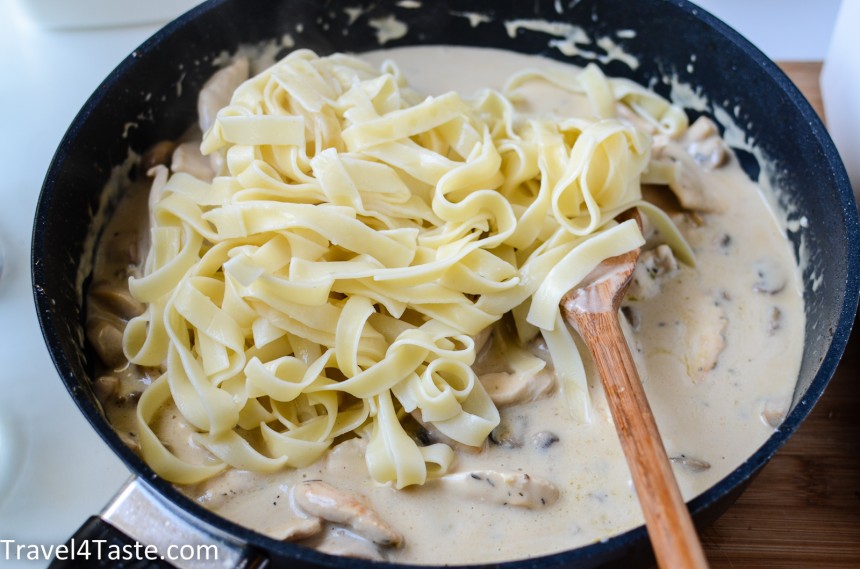 Enjoy! I love it sprinkled with some fresh chives.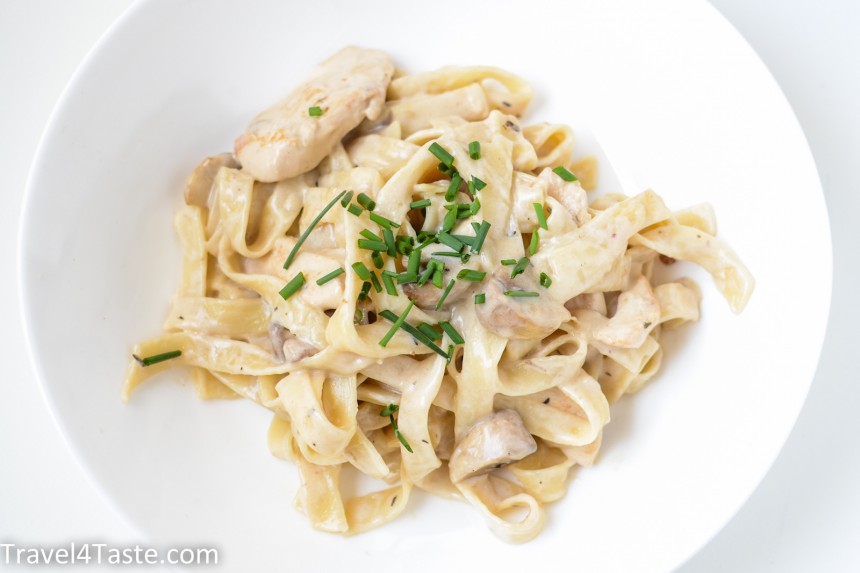 ---
---