Stuffed Chili Zucchini

Today something light for summer evenings. These spicy, stuffed zucchinis are really delicious, healthy and easy to prepare. 🙂
PLEASE visit our Facebook page and LIKE us to stay in touch!
(& if you feel like LEAVE A COMMENT in English, French, Polish or German!)
For 2 portions you will need:
♥  2 zucchini
♥  2 little (or 1 normal) onion
♥  1/2 red paprika
♥  1 chili pepper
♥  pinch of salt and pepper
♥  4 spoons (around 40-50g) of grated cheese (eg Gouda)
♥  a little bit of olive oil
Yogurt garlic dip (recipe HERE):
♥  125g of natural yogurt (no sugar added)
♥  2 small (or 1 big) clove of garlic
♥  1 spoon of soy sauce
♥  Pinch of pepper
1. Cut zucchini longwise.
2. To make your zucchini "stand straight" you might cut a little piece on the back.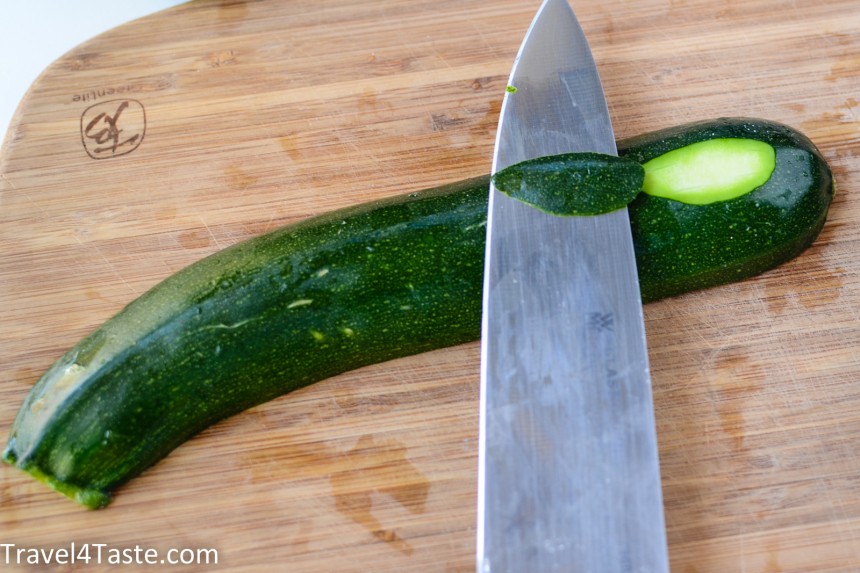 3. Using a teaspoon remove inside of the zucchini. Keep the removed pieces in a bowl.
4. Cut onions, chilli and red pepper.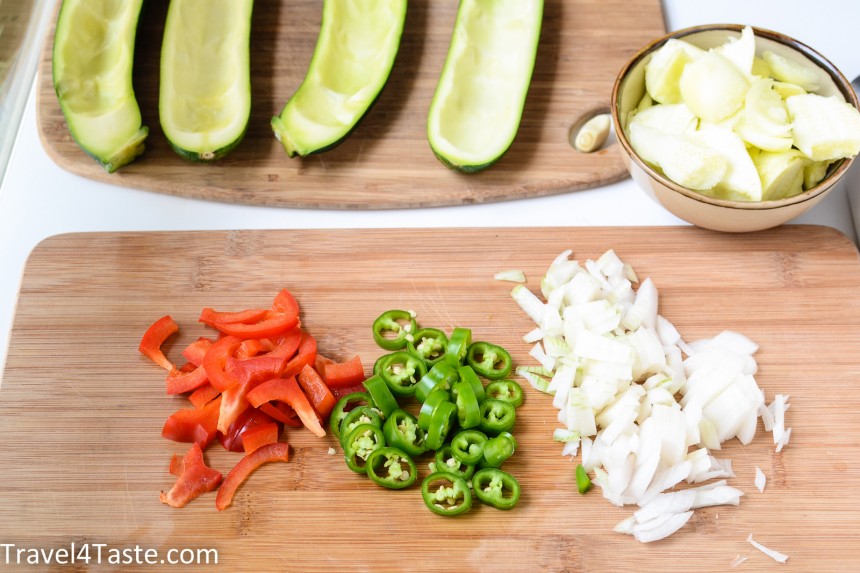 5. Sweat onions on a little bit of olive oil. After around 3-5min they should start get softer. Add chili and red paprika and stir on a hot frying pan for another 5min.
6. Add the zucchini pieces that you removed from the inside and stir in a frying pan for another 3min. Add pinch of salt and some pepper.
7. Stuff the prepared courgettes with fries vegetables.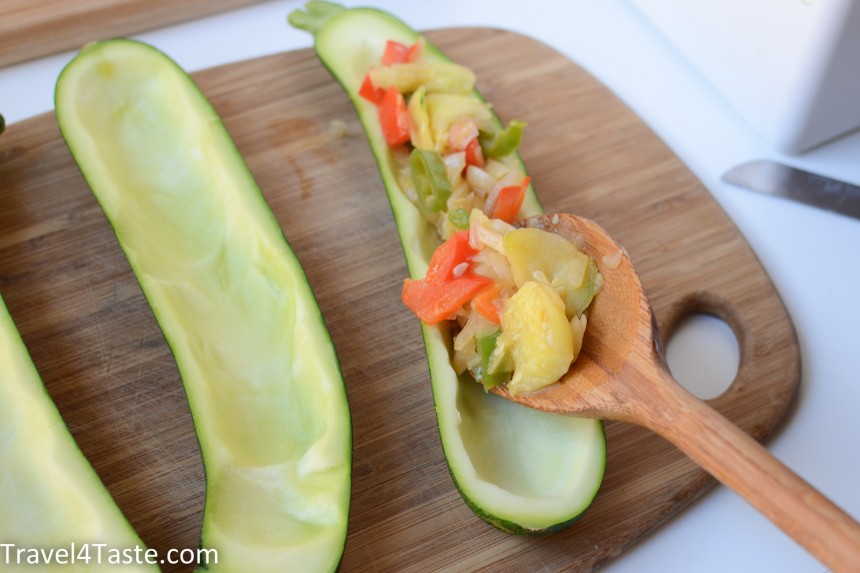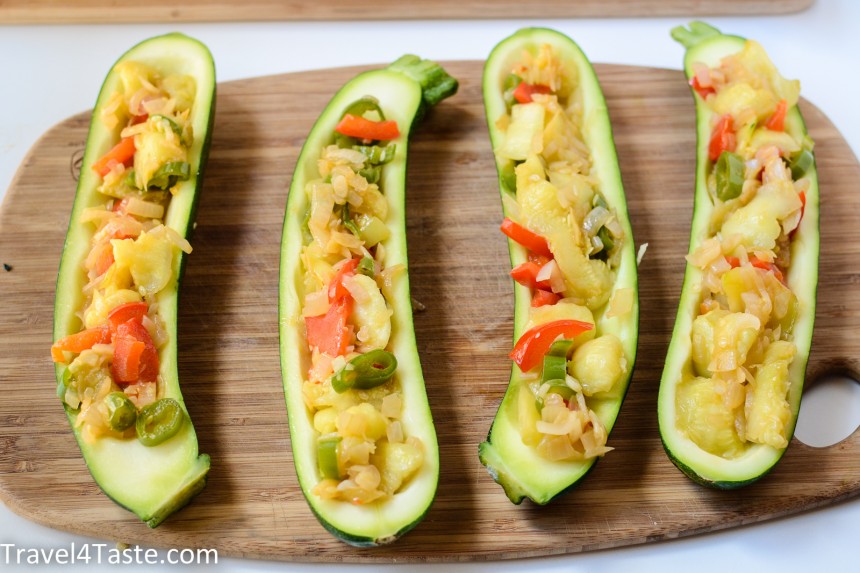 8. Sprinkle everything with cheese and bake at 180'C for 20-30min.
9. While baking prepare your yogurt garlic dip (recipe HERE).
Enjoy!!! 🙂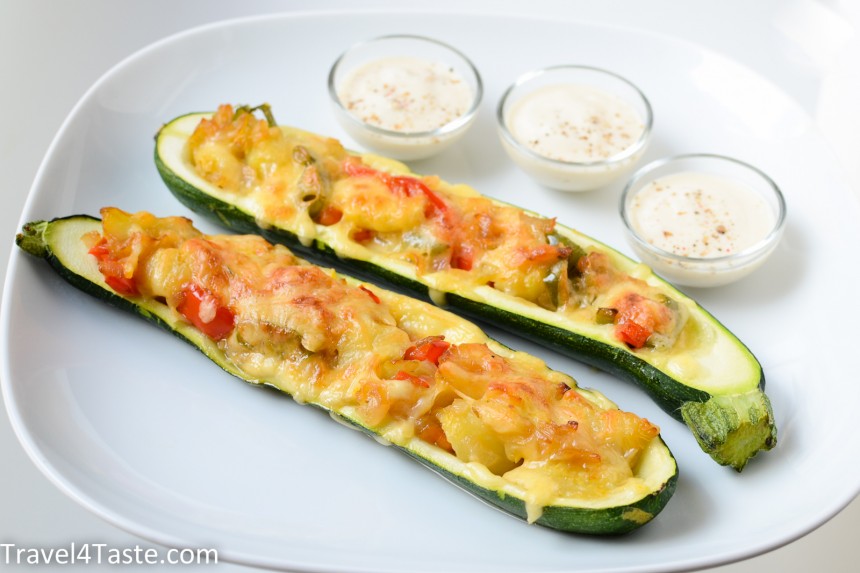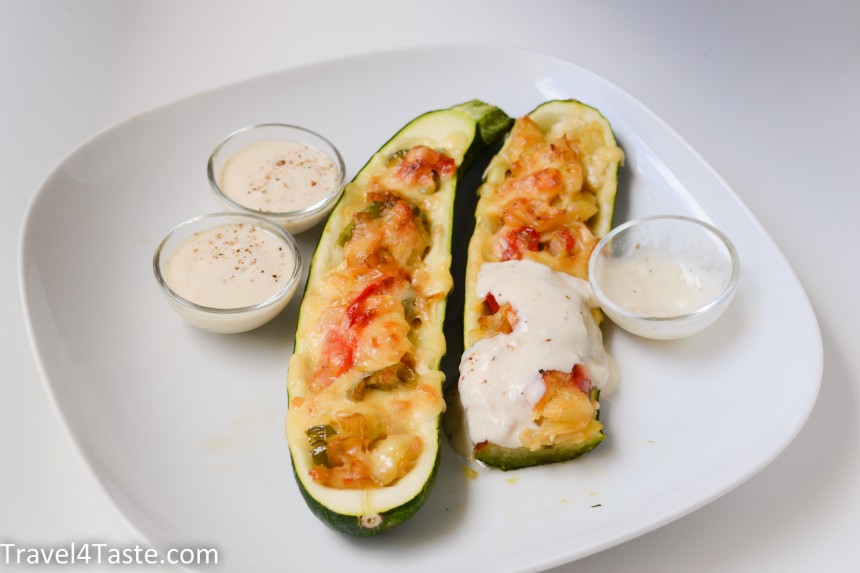 ---
---