Scrambled Eggs with Tomatoes

After my recent visit in Poland I brought to Paris some guinea fowl eggs from my grandfather's farm. They are much smaller than a chick egg and their shell is much tougher. Their egg yellows are very intense!
I made with them one of my favorite scramble eggs: with tomatoes!
[facebooklike]
For 1 portion you will need:
♥  1 tomato
♥  3 guinea fowl eggs (or 1-2 chick egg)
♥  pinch salt and pepper
♥  1 teaspoon butter
1. Remove the tomato skin and slice it. Fry it with a little bit of butter (for around 5min until they are soft).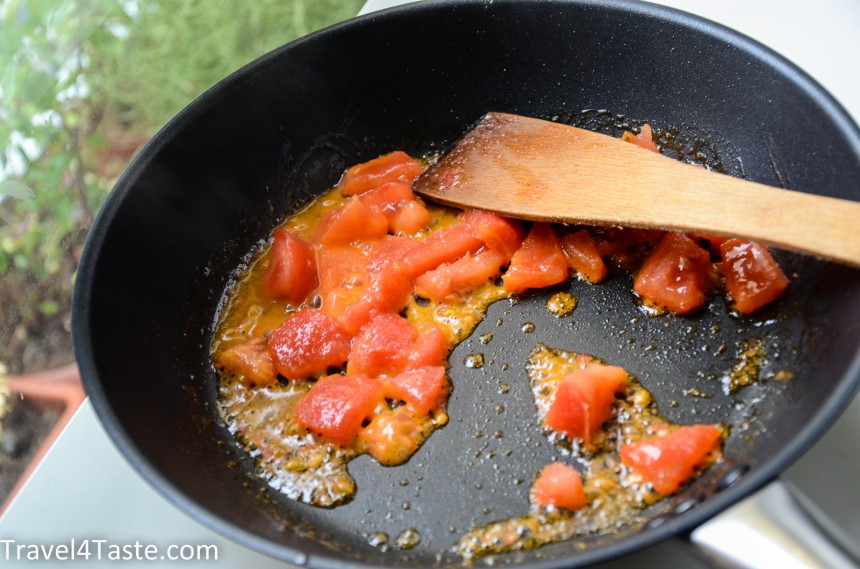 2. Add the eggs and stir everything until all egg white turns white. 🙂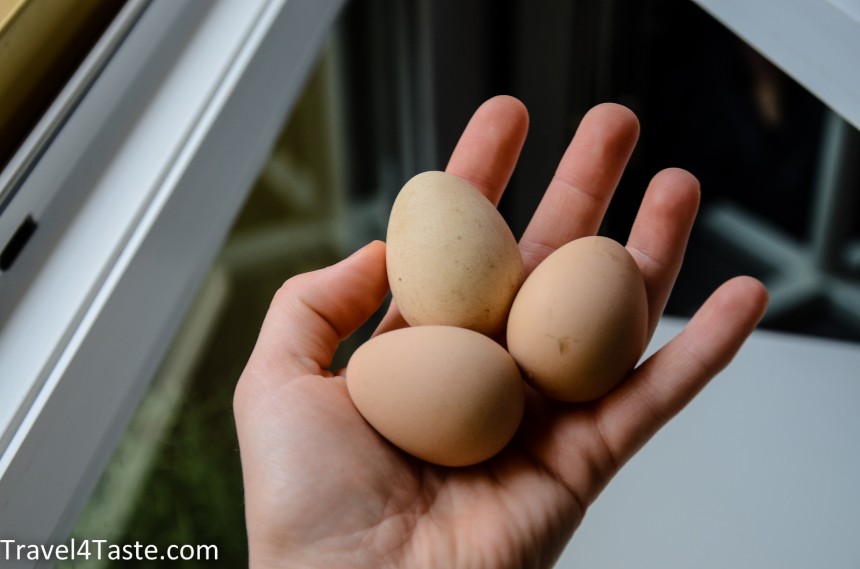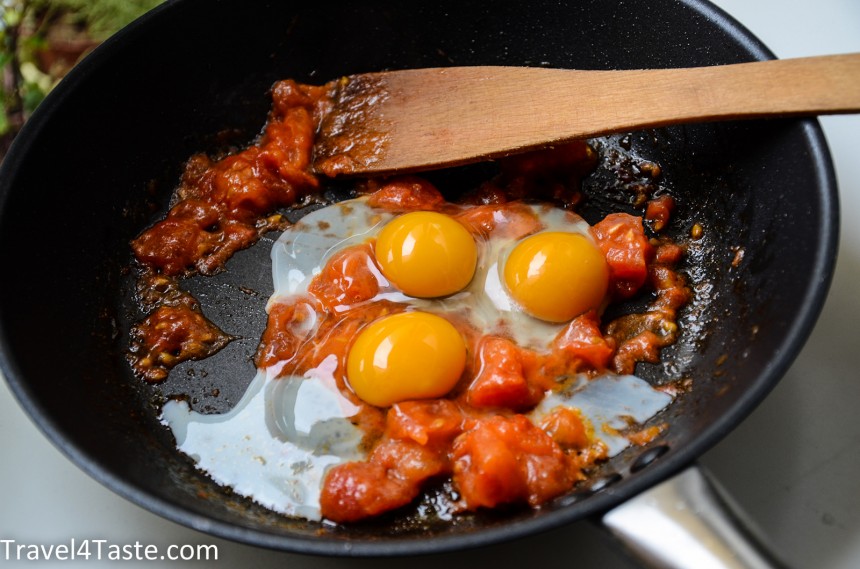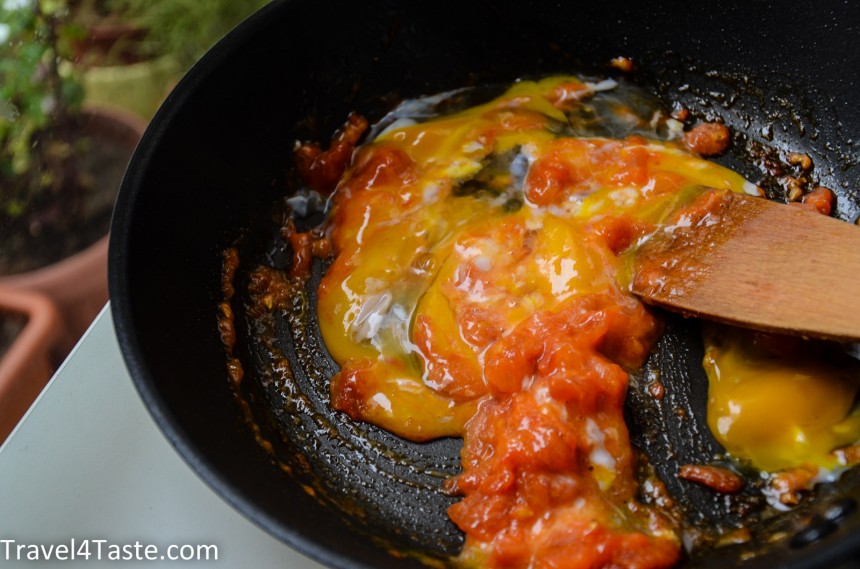 3. You can serve it with some grated cheese. 🙂 Enjoy!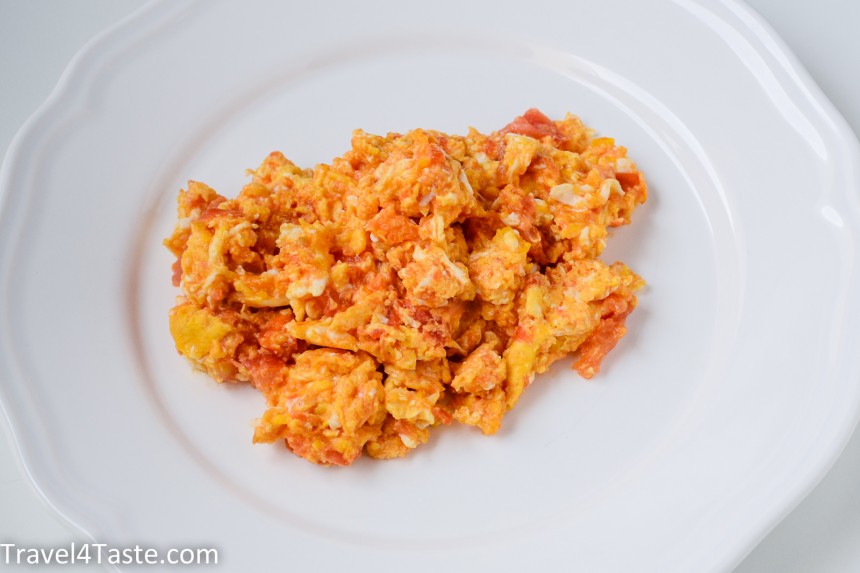 ---
---