This one here is an extremely simple recipe for a delicious asparagus sauce. This sauce needs only 15min of preparation and goes really well with rice or pasta but also with Polish potato dumplings (gluten free). It is creamy with a strong asparagus taste.

PLEASE visit our Facebook page and LIKE us to stay in touch!
(Please LEAVE A COMMENT if you feel like   

)
For 2-3 portions you will need:
♥  500g asparagus (I sometimes use also the frozen one)
♥  200ml cream (eg 18% fat)
♥  150ml 2% milk
♥  1 clove garlic
♥  2 teaspoons of cornstarch
♥  pinch of freshly ground pepper
♥  2 tablespoons of soy sauce (can be replaced with salt)
1. Slice the asparagus and fry with a little bit of olive oil (for around 5-8min).
2. Add garlic. Stir it well and fry for another 1 min.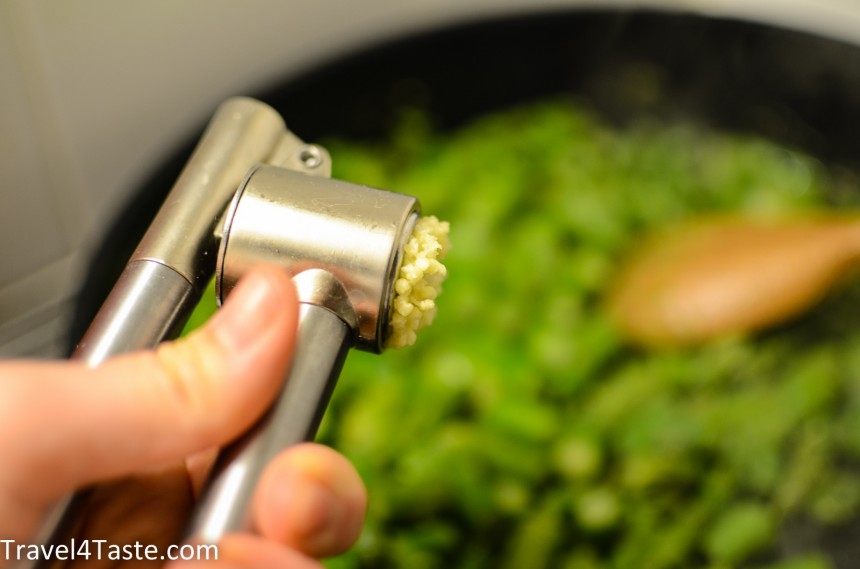 3. Add cream and cold milk mixed with cornstarch. Bring everything to the boil while stirring all the time.
4. The sauce should get thicker. Add soy sauce and pepper.
5. We had it with Polish potato dumplings but it is also delicious with rice or pasta!

ENJOY!