Polish Potato Dumplings (pl. kluski slaskie)

Italians have Gnocchi and Polish have kluski slaskie. These delicious potato dumplings are one of my favorite culinary souvenirs from childhood! My grandma makes amazing mushroom sauce with them!
PLEASE visit our Facebook page and LIKE us to stay in touch!
(& if you feel like LEAVE A COMMENT in English, French, Polish or German!)
For 3-4 portions you will need:
♥  750g potatoes
♥  potato starch
♥  1 egg
♥  salt
For 4 volumes of matched potatoes you need 1 volume of potato starch
1. You will need potatoes that are suitable for doing the mashed potatoes. It means one with fewer starch (or differently speaking with fewer carbohydrates). The best will be the potatoes with less than 20g of carbohydrates per 100g.
Cook and mash the potatoes.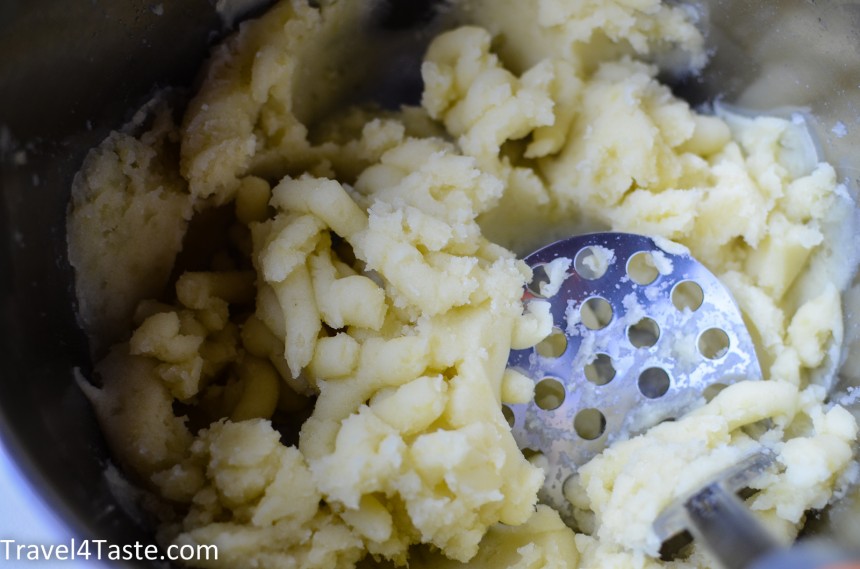 2. Flatten them with a spoon and divide them into 4 parts.
3. Take one of 4 parts out and replace it with the equal volume of potato starch.
4. Add the egg and mix everything well.
5. Rall little balls between your hands.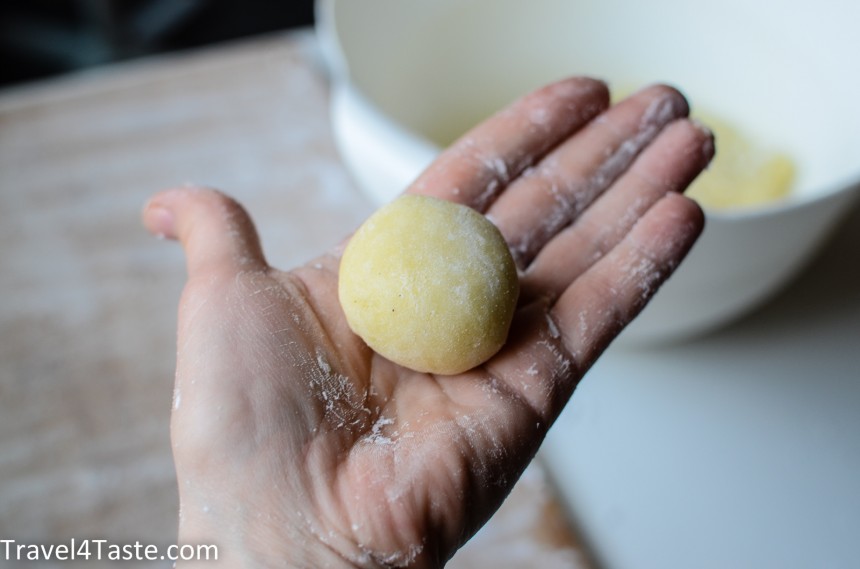 6. Form a little hole inside.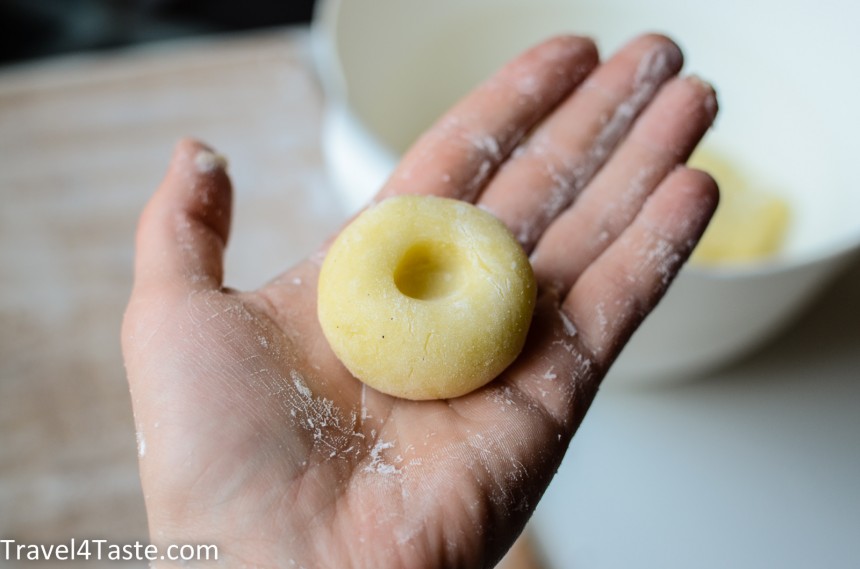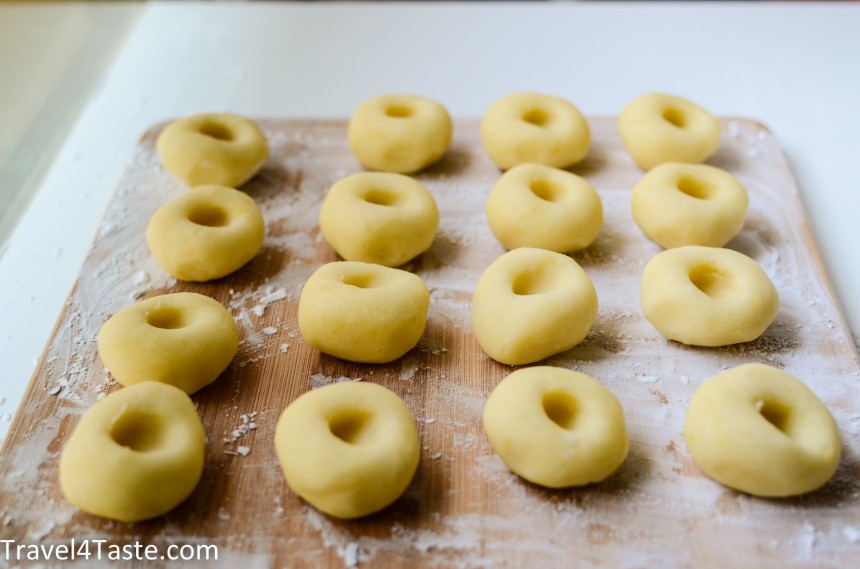 7.  As soon as the first portion of dumplings is ready put them into almost boiling salted water.  The number of dumplings you can put in at once depends on the size of your casserole, as there should be only one layer of them.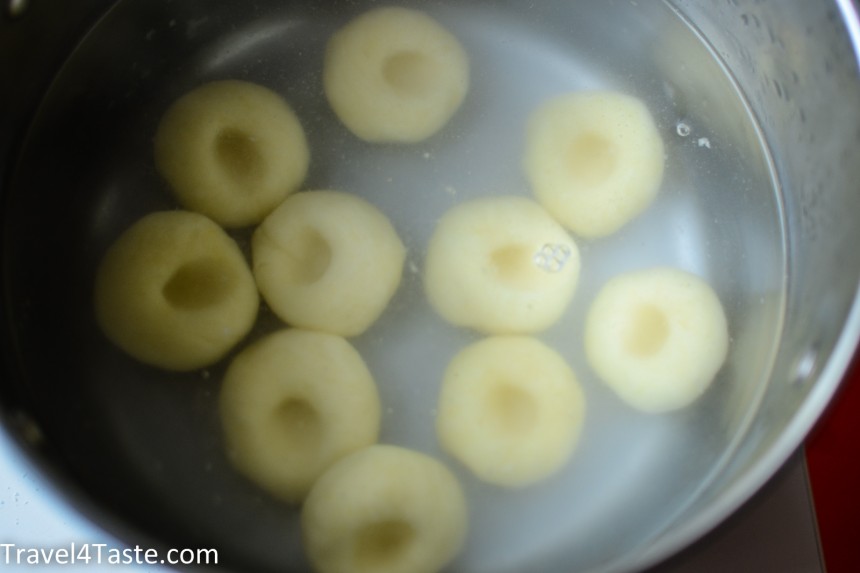 8. As soon as they get on the surface they need additional 8 min of cooking, then put them out.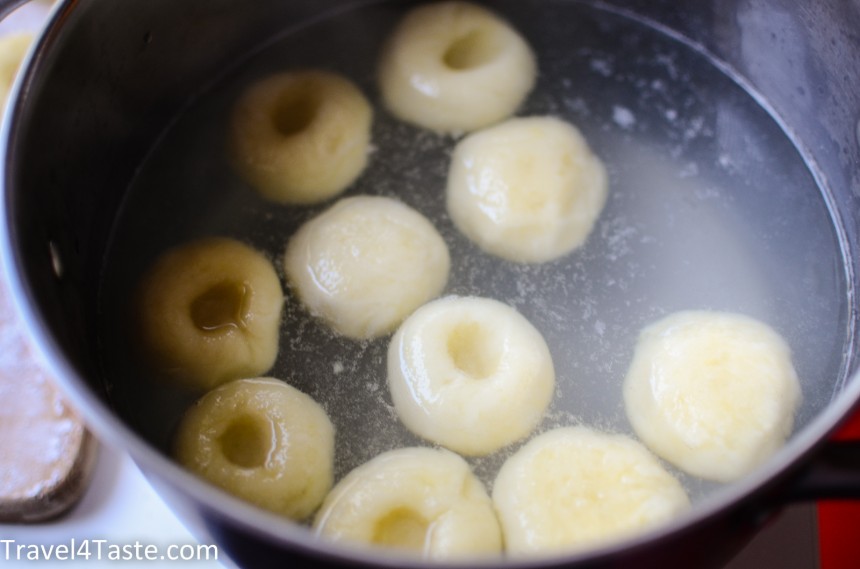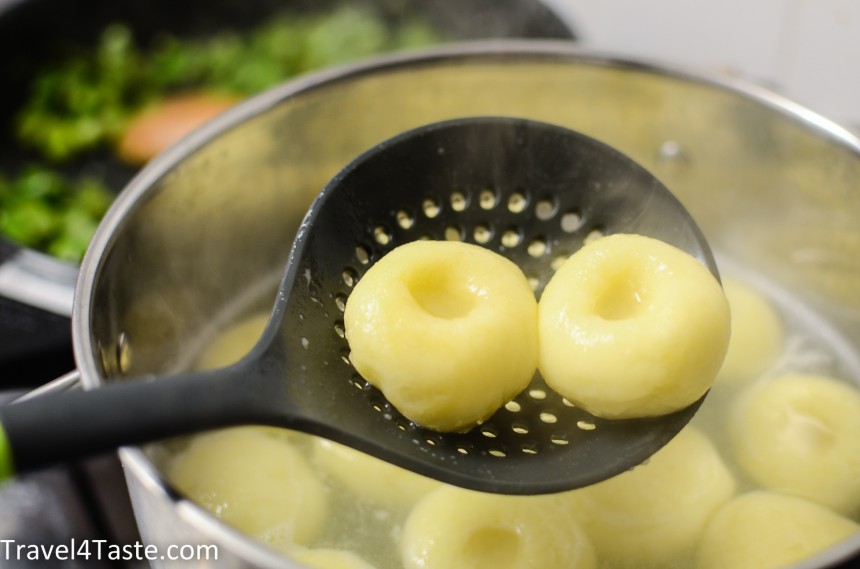 Enjoy! You can serve them with chicken in a mushroom sauce (recipe HERE).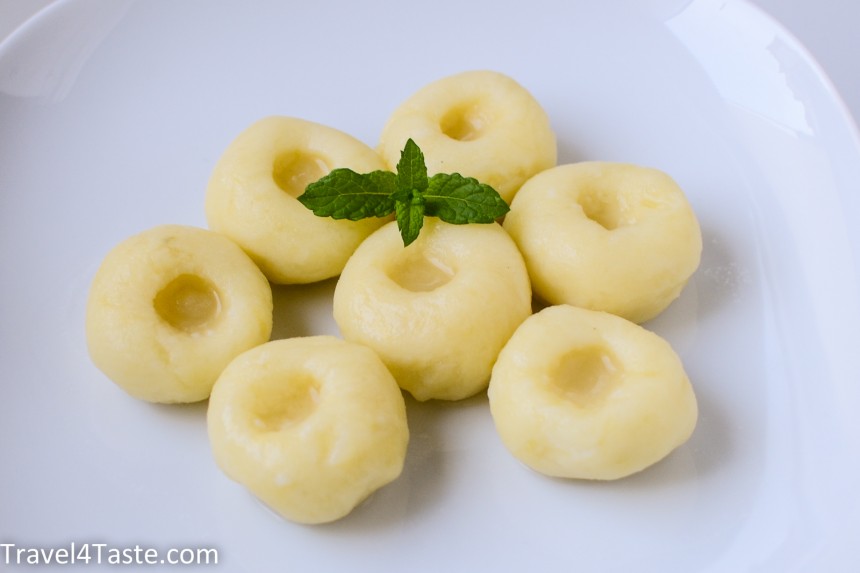 ---
---