Here is how I like to spoil myself sometimes.
Sweet and fruity figs go really well with the thick and creamy goat cheese. The bacon makes everything even better

It is amazing with the sweet and sour dressing made with honey and balsamic vinegar seasoned with  some Herbes de Provence. Perfect for an evening between girlfriends or just to celebrate a free evening!

Follow us on Facebook & Instagram
For 1 potion:
♥  4 fresh figs
♥  4 slices goat cheese
♥  8 little pieces bakon
♥  2 tablespoons balsamic vinegar
♥  2 teaspoons honey
♥  1/2 teaspoon Herbes de Provence (thyme, basil etc.)
1. Cut each fig longwise.
2. On each half put a half slice of goat cheese.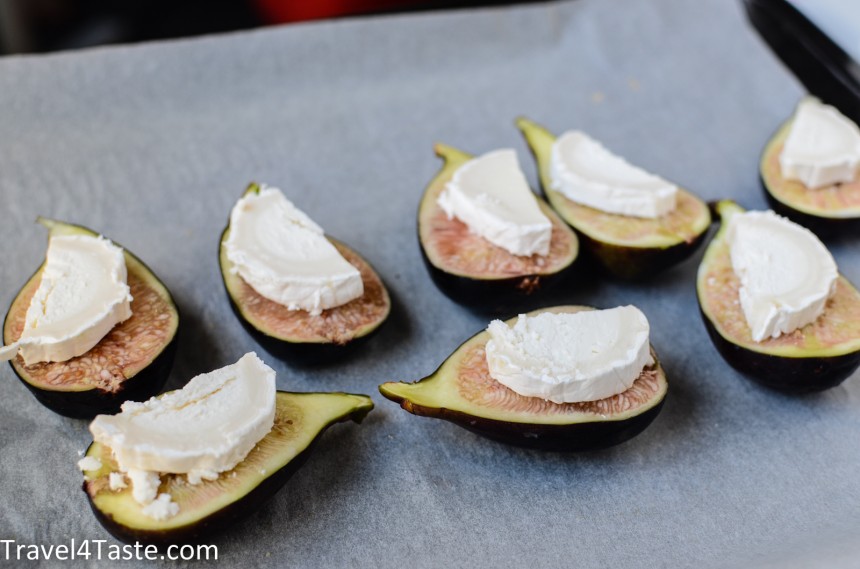 3. Cover it with bacon and bake at 180′C for around 20min. The cheese should melt a little bit and the bacon should get a bit crispy. It is good if the figs "stand" straight so the cheese stays on while baking. I help myself with pieces of aluminium foil.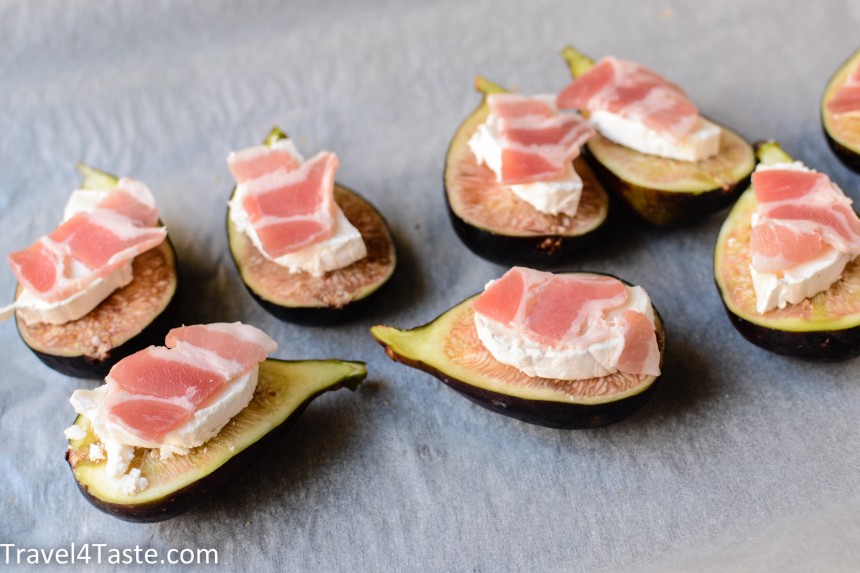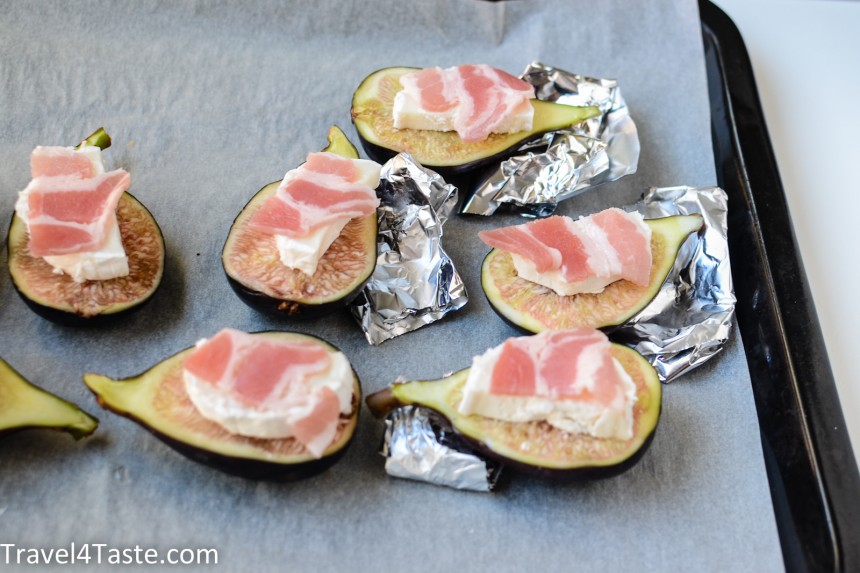 4. Serve it with dressing made of mix of balsamic vinegar, honey and Herbes de Provence.