Colorful pan with Spinach, Zucchini & Feta Cheese
This beautiful dish is perfect for the gray autumn days! It is not only pretty to look at but also really tasty and healthy! The secret of the amazing taste of this dish is the sesame oil. It makes everything really aromatic!
PLEASE visit our Facebook page and LIKE us to stay in touch!
(& if you feel like LEAVE A COMMENT in English, French, Polish or German!)
For 2 portions you will need:
♥  1/2 round yellow zucchini (150-200g)
♥  20 big spinach leaves
♥ 1 carrot
♥  1 little red pepper
♥  2 tablespoons olive oil
♥  2 tablespoons dark sesame oil
♥  salt to taste (Feta cheese is already quite salty!)
♥  100g feta cheese (in cubes)
1. Cut paprika, zucchini and carrots. I cut paprika into cubes, zucchini into bigger pieces and carrot into thin stripes.
2. Heat up the mix of oil (olive and sesame). And add paprika, carrot and zucchini. Stir for about 10min (the vegetables should be almost done).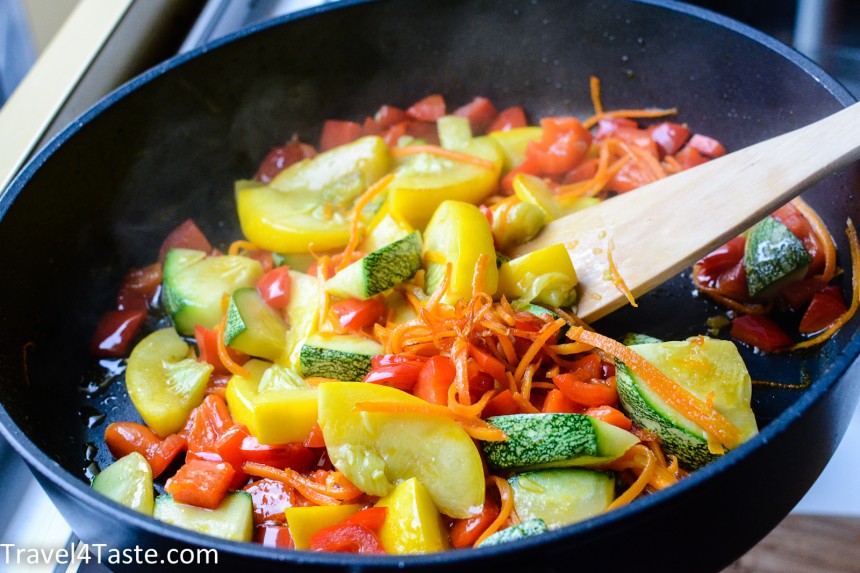 3. Next add spinach. Stir it. Very rapidly spinach leaves will shrink.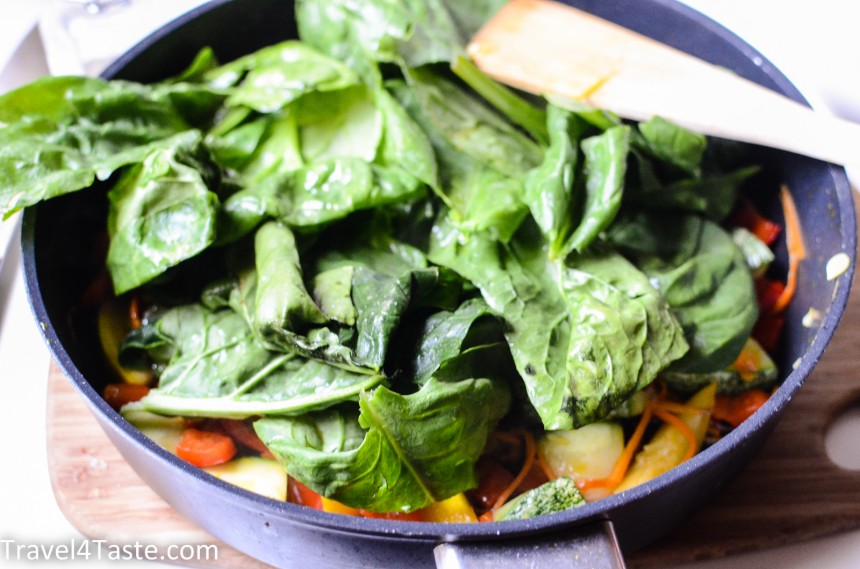 4. In the end add feta cheese and salt if needed. Stir everything for another 2 minutes.
Enjoy! 🙂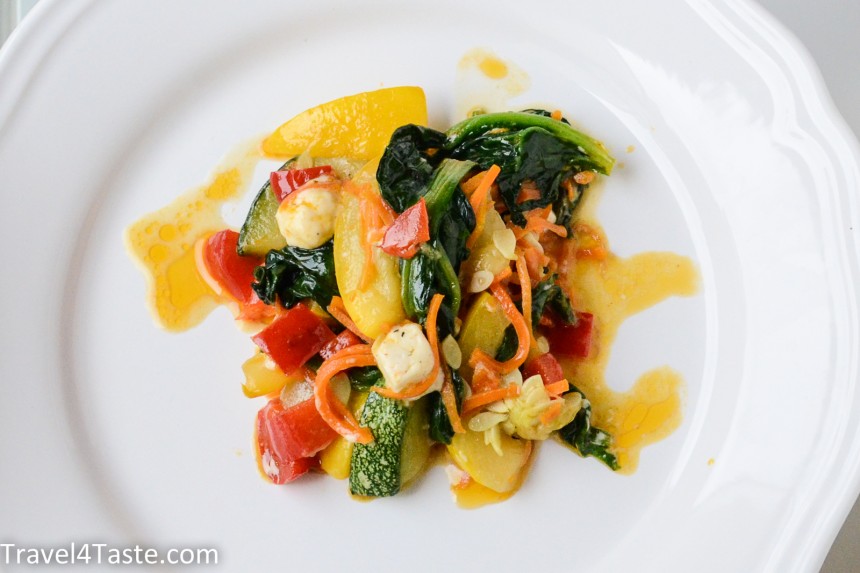 ---
---