Cooked Vegetable Salad (Polish)

This is probably one of the most popular salads in Poland. We have it for every occasion. And it is usually prepared by man! It is made of cooked vegetables such as carrots, celery, potato and mixed with cooked eggs, apples and famous polish pickled cucumber. All very neatly slices into cubes.
PLEASE visit our Facebook page and LIKE us to stay in touch! (New posts every day!)
(Please LEAVE A COMMENT if you feel like  

)
For 4-5 portions you will need:
♥  4 big carrots
♥  4 eggs
♥  2 little potatoes
♥  2 little apples
♥  4-5 polish pickled cucumbers
♥  1 cup of green peas (cooked of from a can)
♥  4 tablespoons of mayonnaise
♥  2 tablespoons of natural yogurt (unsweetened)
♥  2 tablespoons of lemon juice
♥  salt and pepper to taste
1. Cook all vegetables until soft. Cook eggs for 8-10 minutes (depending on size). Let everything to cool down.
2. Let's slice! Everything into cubes: Apples, eggs, carrots, cucumbers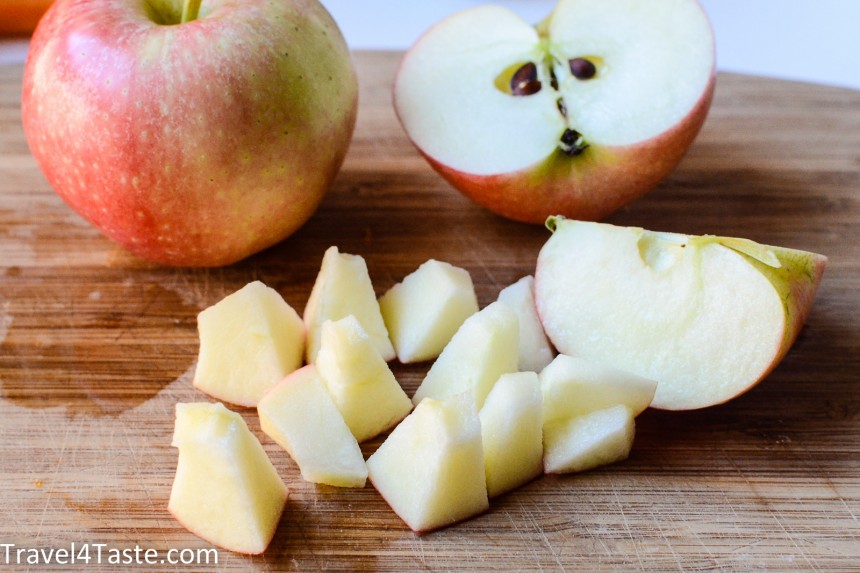 3. Add peas and lemon juice and mix everything well.
4. Add mayonnaise, yogurt, salt and pepper. Mix everything well.
5. Transfer the salad into a clean bowl and cool it down in the fridge for couple of hours (the best is to leave it in the fridge overnight). Enjoy! 🙂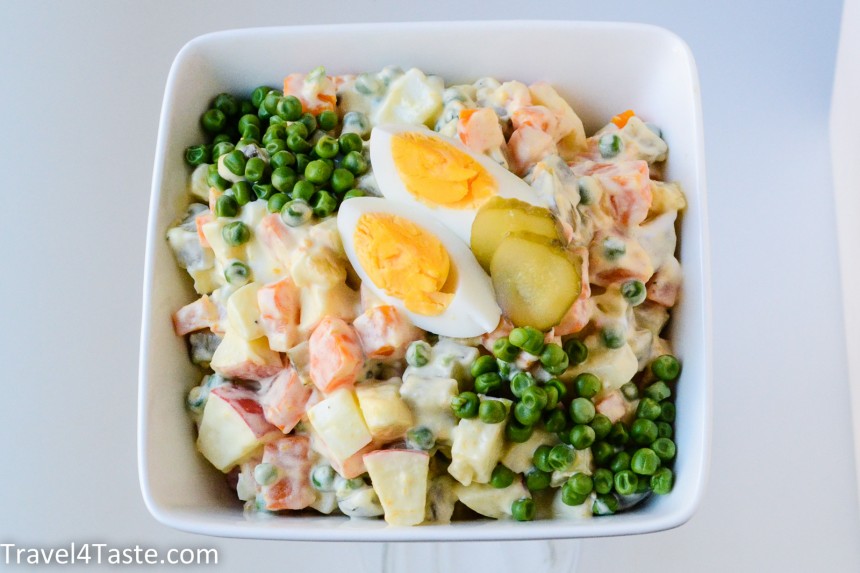 You can also serve it directly on a bread! 🙂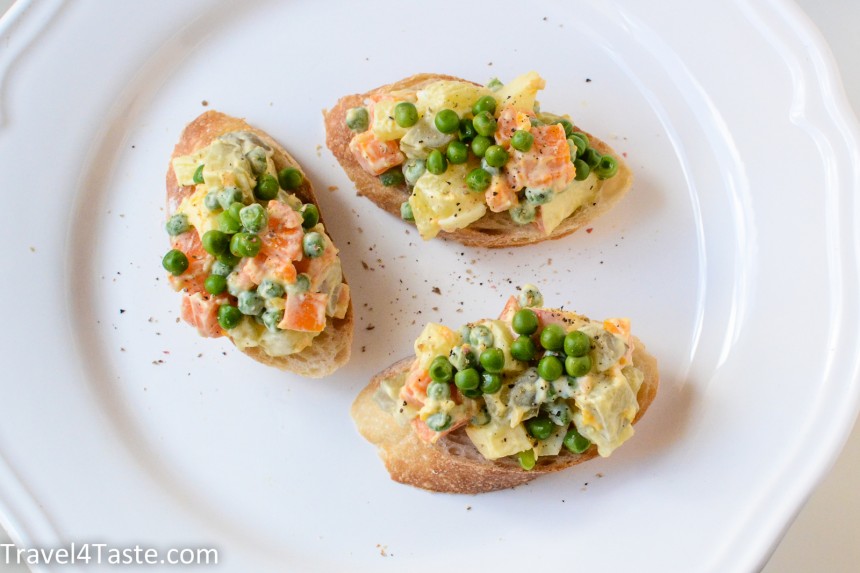 ---
---