Mascarpone Vanilla Cream with Fruits

A perfect combination of the sweet and creamy vanilla vanilla mascarpone with acidulous fruits. Irresistible!
Even though it takes only five minutes to prepare it the effect will amaze everyone!
PLEASE visit our Facebook page and LIKE us to stay in touch! (New posts every day!)
(Please LEAVE A COMMENT if you feel like)
For 1 big portion (or 2 little):
♥  2 egg yellows
♥  130g mascarpone cheese (around 4 tablespoons)
♥  2 tablespoons homemade vanilla sugar
♥  fruits for decoration (I used fresh figs, raspberries & redcurrant)
It tastes better if all ingredients are cooled down so if you can leave them in your fridge ut least 1h.
1. In a bowl beat egg yellows with vanilla sugar until they get whiter and thicker (= sugar is crushed).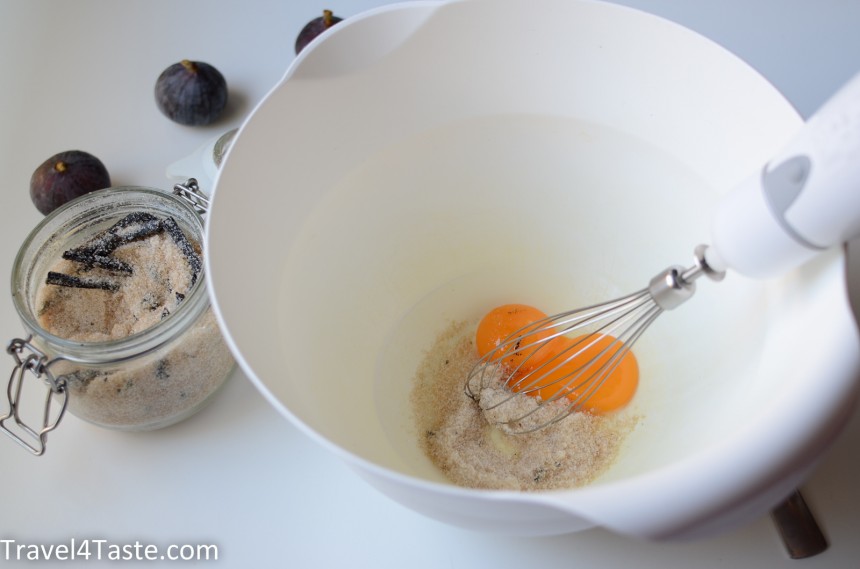 2. Combine it with the mascarpone cheese.
3. Transfer the cream to a nice glass and decorate with fruits.
Enjoy! ♥ ♥ ♥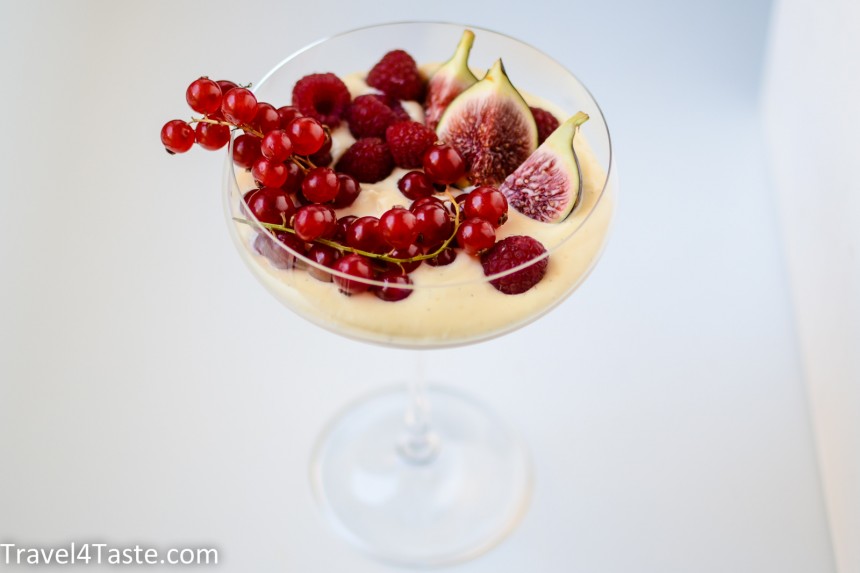 ---
---