Homemade Vanilla Sugar

Just the fact to make something at home, makes it already way better. 😉 But in the case of vanilla sugar it is especially true! In a supermarket the majority of vanilla sugar is actually a synthetic one, where there is often no real vanilla in at all! And those that are with "real vanilla" (as it is claimed in their description) are way more expensive.
And why not make it yourself!? It is so simple! And really pleasant to prepare!
[facebooklike]
You will need:
♥  250g white sugar
♥  150g brown sugar*
♥  Beans from 3 vanilla pods
♥  A jar that closes well
*you can use the white sugar only but I really like the flavour of the brown sugar
1. Pour the sugar in the jar.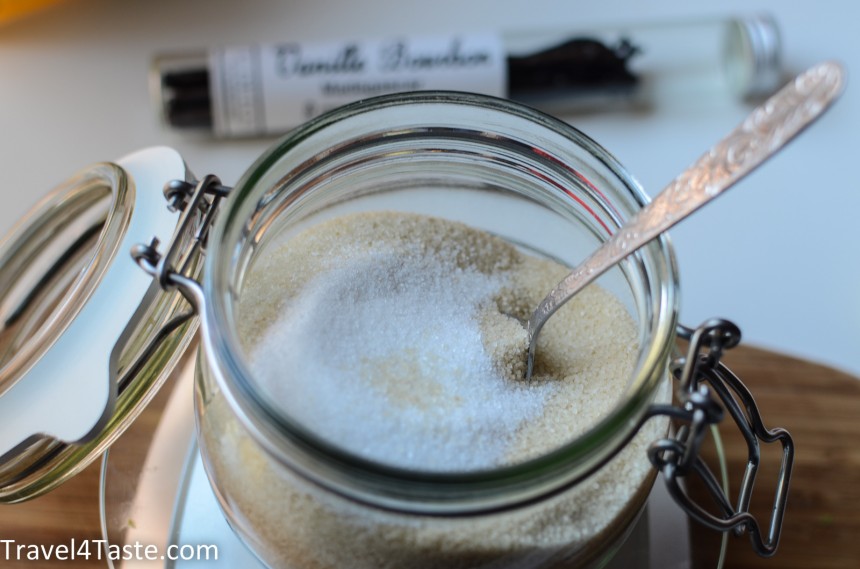 2. Get out the vanilla beans. In order to do that you will need to open it lengthwise with a knife. Then with the back of your knife (so it's not too sharp) scratch the beans of. They have a paste-like texture.
3. Add vanilla beans to the sugar and mix it well. Cut the empty vanilla pods into 2 or 3 pieces and also add to the jar.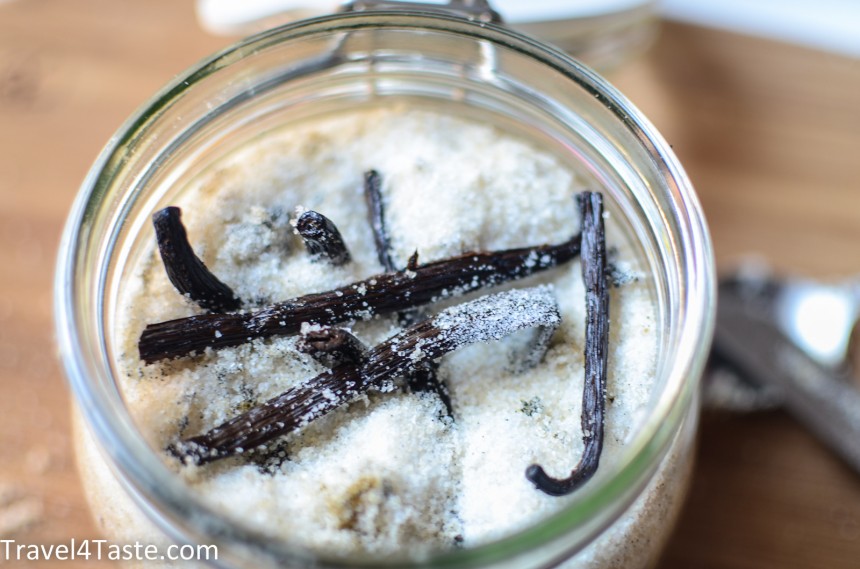 4. Close the jar and incubate like that for a week (so the vanilla has time to do its work). Shake the jar a bit everyday. (Already the first day it is really fragrant!)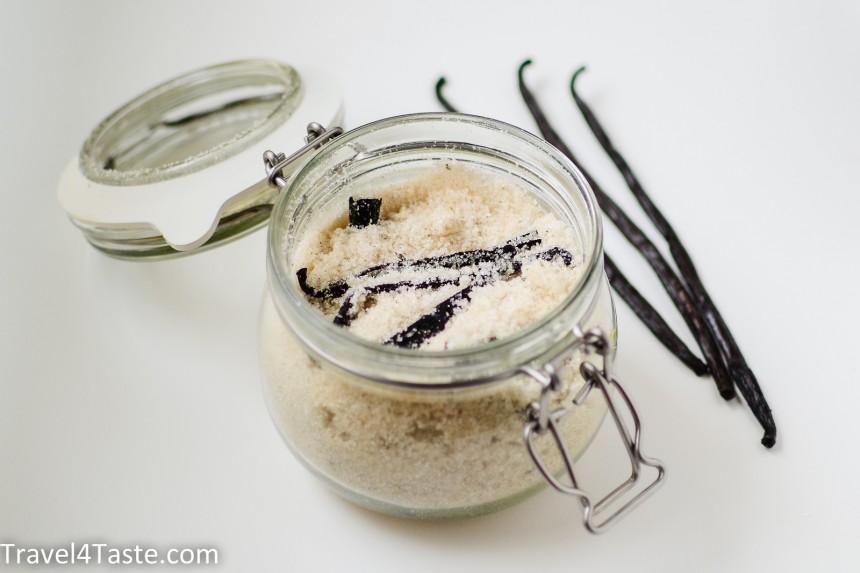 ---
---