These very simple cakes are made only of egg, sugar and a bit of flour. They are very soft and fluffy. Perfect alternative for your breakfast toasts!

You should also try our Heart Shaped Little Cakes with Jelly Fruits!

For a round form (23cm in diameter) you will need:
♥  4 eggs
♥  3 spoons flour (or ground oatmeal for Gluten Free version)
♥  2 spoons icing sugar
♥  pinch of salt
1. As soon as the batter will be ready, you will need to start baking it. Prepare your baking form in advance. Put a sheet of baking paper on the bottom of your baking dish. Preheat your oven to 180′C.
2. Carefully separate the egg yellows from whites. Beat the egg whites with a pinch of salt until stiff.  In another bowl mix well 2 yellow eggs with 2 spoons of sugar. For these actions you can use a food processor.

3.  Now, using a silicon spatula or spoon, connect well but gently the beaten egg whites with the egg yellows. Then add the sieved flour. Mix everything well but gently.
4. Pour the batter into the baking form and bake at 180′C for 10min. After baking, directly put it out and place upside down supported on 3 glasses/cups (like that it will stay fluffy after it cools down). Leave it at least 10-15min to cool down before removing from the form.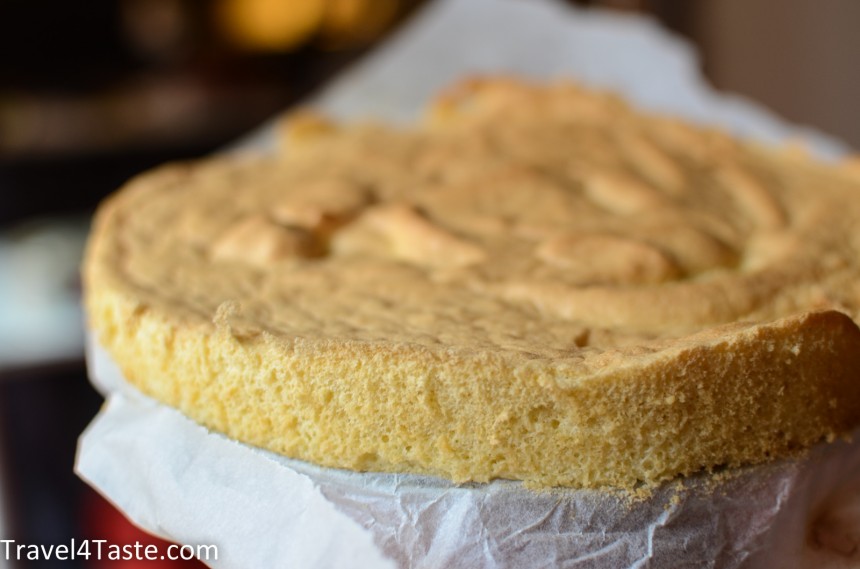 5. Use either a bread knife or a glass to cut out the shapes of your choice.

You can keep these sponge cakes in a plastic bag and have them next morning with your coffee. We love them with some raspberry jam! ♥