Heart Shaped Little Cakes with Jelly Fruits

Those little cakes are really light, sweet and fruity! You can give them any shape you want. Here I propose those little hearts that are perfect eg. for St. Valentine's day! 🙂
[facebooklike]
You will need:
Sponge-cake (round form, 23cm in diameter):
♥  2 eggs
♥  1,5 spoon sugar
♥  2 spoons of flour
♥  1 teaspoon baking powder
Jelly fruits:
♥  250ml fruit puree (I used blueberry and raspberry)
♥  50ml water
♥  3 sheets gelatin
1. Start with preparing jelly fruits because they will need the longest to set. If you use the gelatin sheets put them into cold water for 5min. After this time they will dissolve very easily in 2-3 spoons of boiling water. Add it to fruit puree with the 50mL cold water. Stir everything and leave it in a cold place until the cake is ready (it shouldn't take more than 1h!).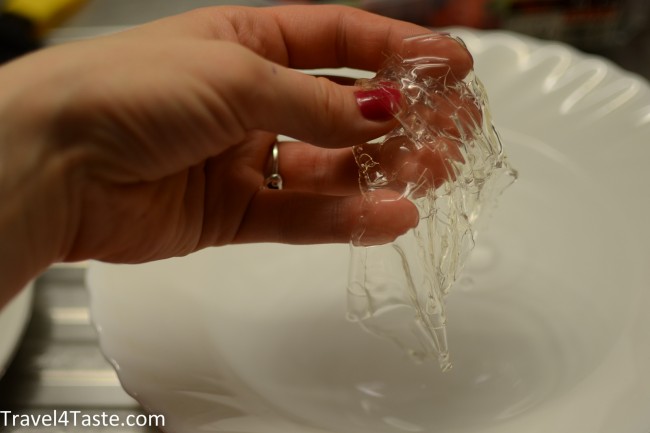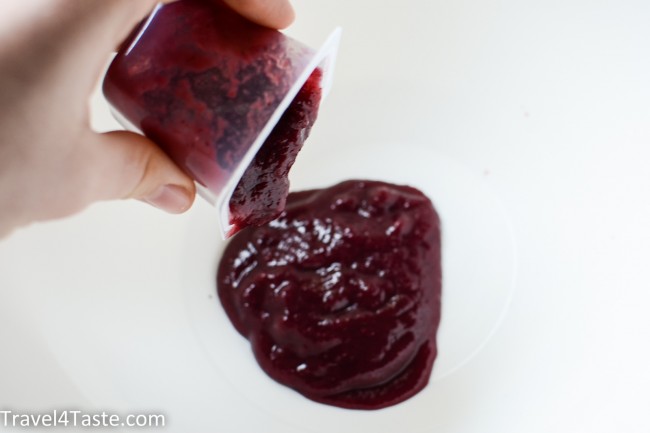 2. If you have a silicon form you can use it without baking paper. If you use a metallic one before putting batter in put a sheet of baking paper so the cake is easier to remove after baking.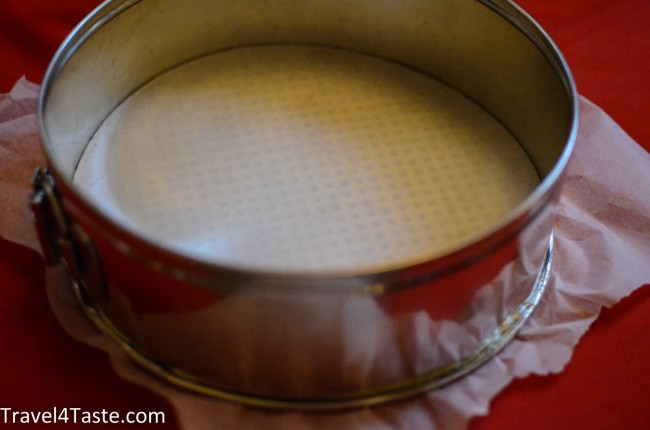 3. Beat 2 egg whites with a pinch of sugar until stiff.  In another bowl mix well 2 yellow egg with 2 spoons of sugar. For these both actions you can use a robot.
4. Now using a silicon spatula or a spoon gently (but well) connect beaten egg whites with yellows. Then add 2 spoons of sieved flour and baking powder. Mix everything well but gently.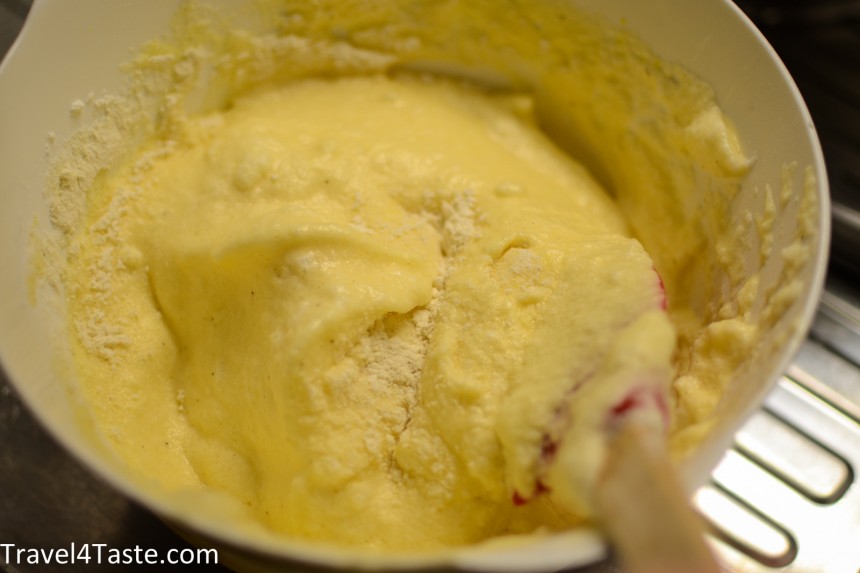 5. Put the batter in the baking form and bake at 180′C for 10min.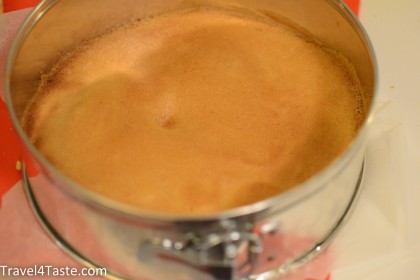 6. Do not remove the cake from the form! Pour the still liquid fruit puree and leave in a cold place for around 3h to set.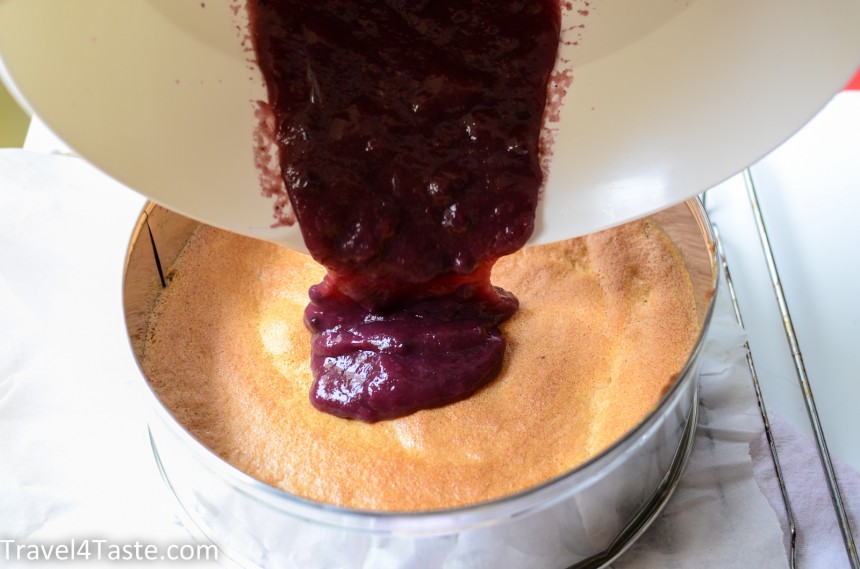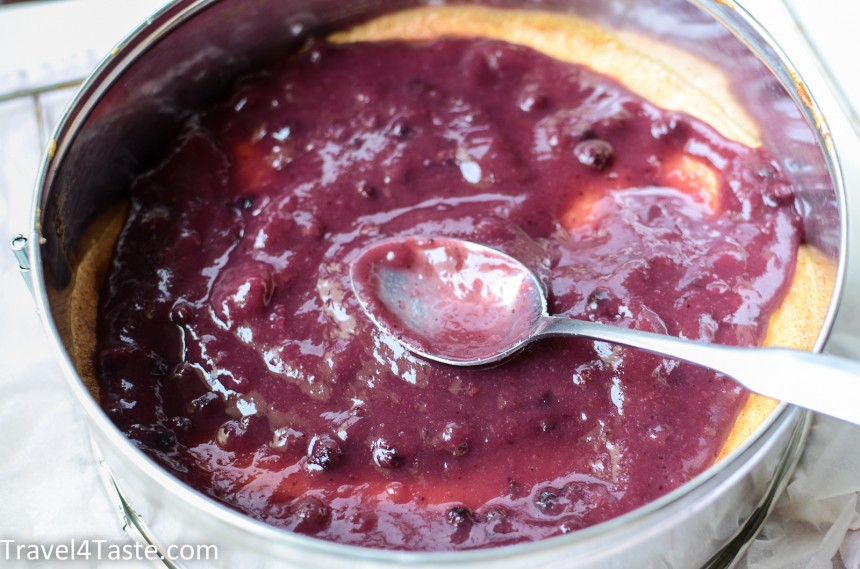 7. After this time the fruit puree should be jelly like. Gently remove the cake from the form and cut out desires shapes. Keep a bland knife close, it might be helpful. 🙂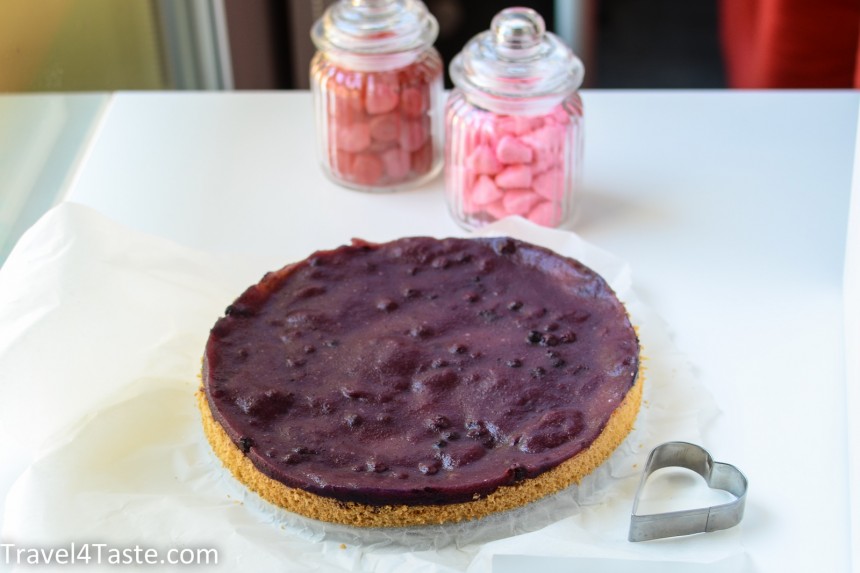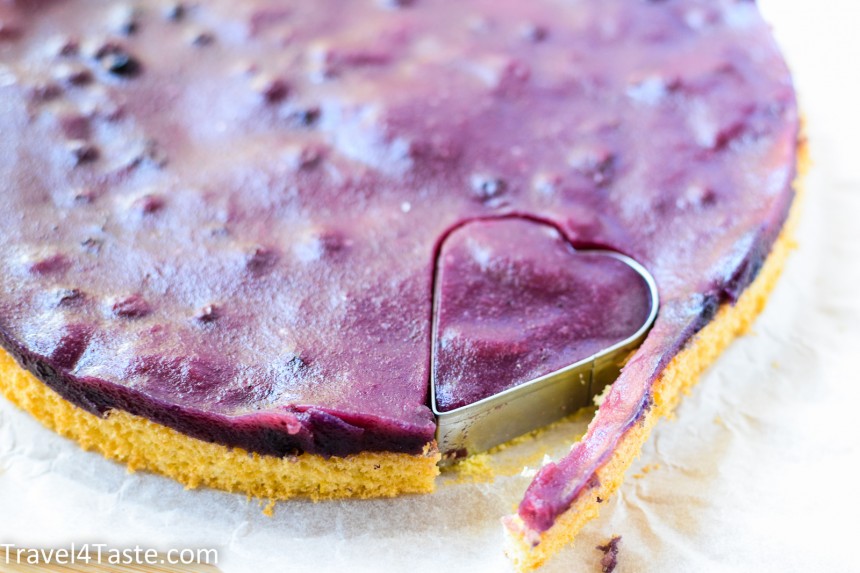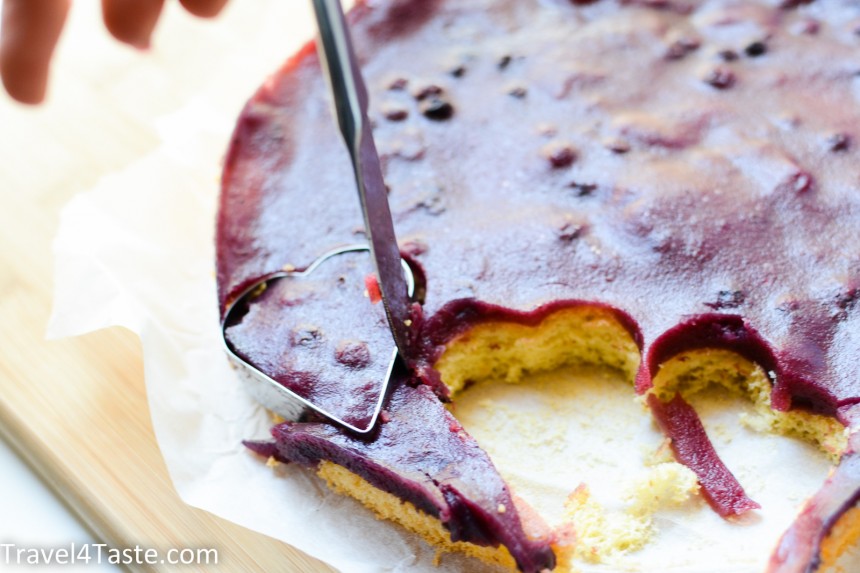 ENJOY!!! 🙂 (and please LEAVE A COMMENT if you feel like)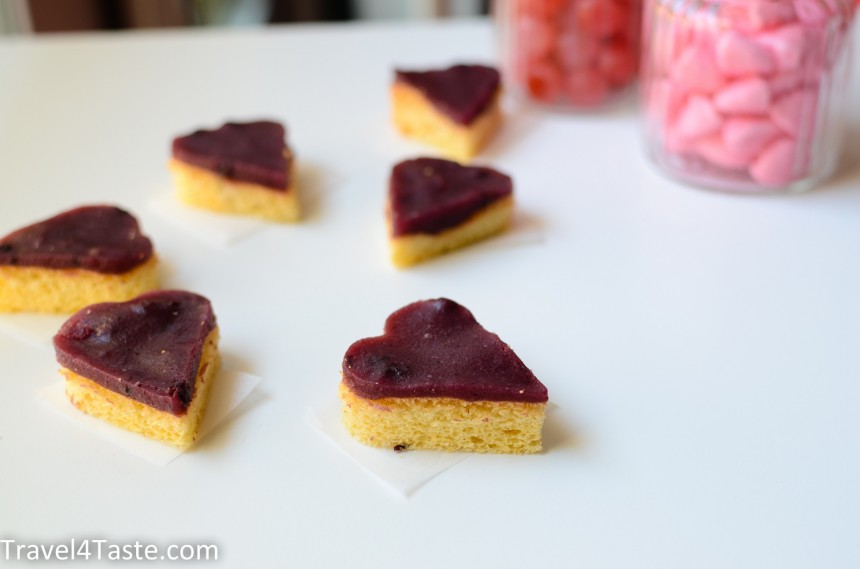 ---
---