Gingerbread Cookies Icing (Marshmallow-like)

Gingerbread cookies homemade with honey and the amazing winter spices are truly delicious! They will make your home smell like Christmas for weeks!
If all this is still not convincing enough for you to start baking you should know that it's also lots of fun! You can spend an amazing winter afternoon with your friends and family decorating your cookies. Just free your imagination! 🙂
Here I would like to present you my Marshmallow-like Icing I do with egg white and caramelized sugar. It works really nice!
PLEASE visit our Facebook page and LIKE us to stay in touch!
(& if you feel like LEAVE A COMMENT in English, French, Polish or German!)
To obtain 3-4 different color portions:
♥  50ml water
♥  125ml sugar (110g)
♥  2 egg whites
♥  Food coloring (the best is gel one, I really like this one: Wilton Icing Colour Gel)
1. In a saucepan mix sugar and water. Bring it to the boil. Keep it at medium heat without stirring. When sugar will start to caramelize you will see big bubbles. It should take more than 5min
2. In a meantime beat the egg whites until stiff.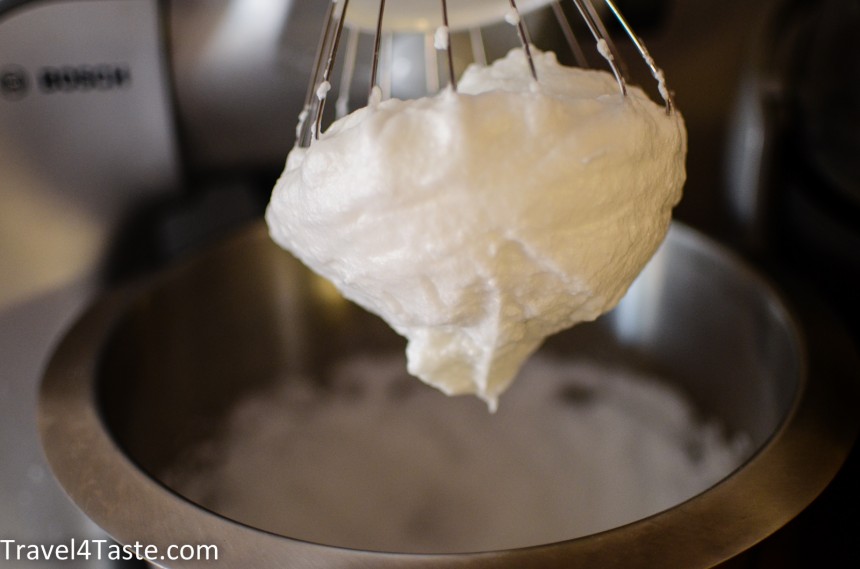 3. As soon as your syrup turns slightly darker (brownish) remove it from the heat. (Watch out It is SUPER HOT! Do not touch it with your fingers!).
Slowly pour it into your beaten egg whites while stirring vigorously all the time (the best is to use your a processor!).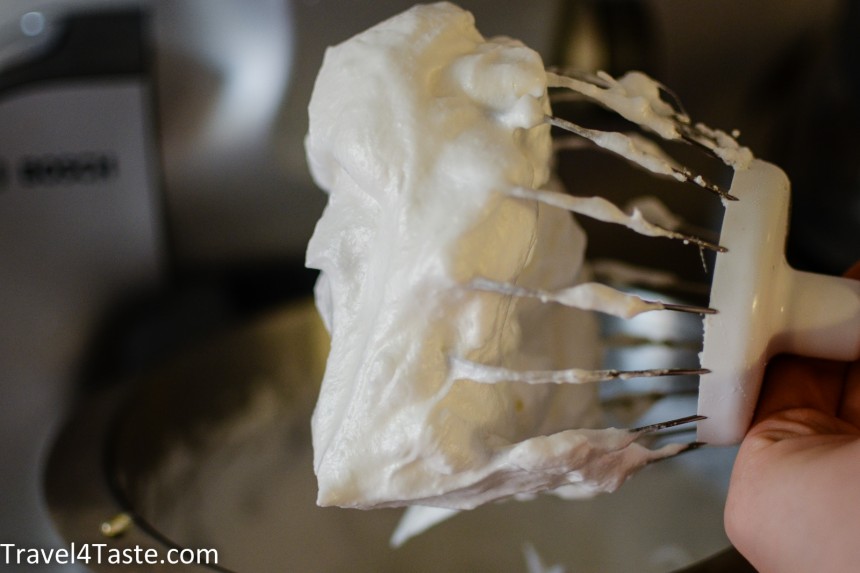 4. Divide it into 3-4 portions and dye each one. The advantage of using a gel dye is that already a tiny drop of it is enough to color your icing.
5. The icing is ready. You should directly start decorating your cookies. After few hours it will dry and get harder but the color will stay beautiful. Have fun! ♥ 
---
---