Red Pasta with Onion, Bacon, Wine & Thyme

When it's so cold outside I'm  often in a mood for some heavier dishes!
This time I prepared a "red pasta" with red onion and red wine. It is creamy and rich. And thyme fits here perfectly!
PLEASE visit our Facebook page and LIKE us to stay in touch!
(& if you feel like LEAVE A COMMENT in English, French, Polish or German!)
For 2 generous portions you will need:
♥  1 red onion
♥  50g bacon
♥  75ml red wine, dry (I used Merlot)
♥  100ml cream (e.g. 15% fat)
♥  100ml milk
♥  1 teaspoon cornstarch
♥  olive oil
♥  1/2 teaspoon dried thyme
♥  salt and pepper
1. Start cooking pasta. Follow the instructions on the package.
2. Sweat diced onion with a little bit of olive oil. It should get a bit softer.
3. Add slices bacon and fry all together for another 3-5min. Bacon should get golden and onion should be soft.
4. Mix the cream, milk and cornstarch and add to the frying pan.
5. Bring it to the boil on a medium heat while stirring all the time. The cream will get thicker thanks to the cornstarch. As soon it starts to boil add the wine. Stir everything and add spices.
6. Add pasta and stir it with the sauce.It's ready! 🙂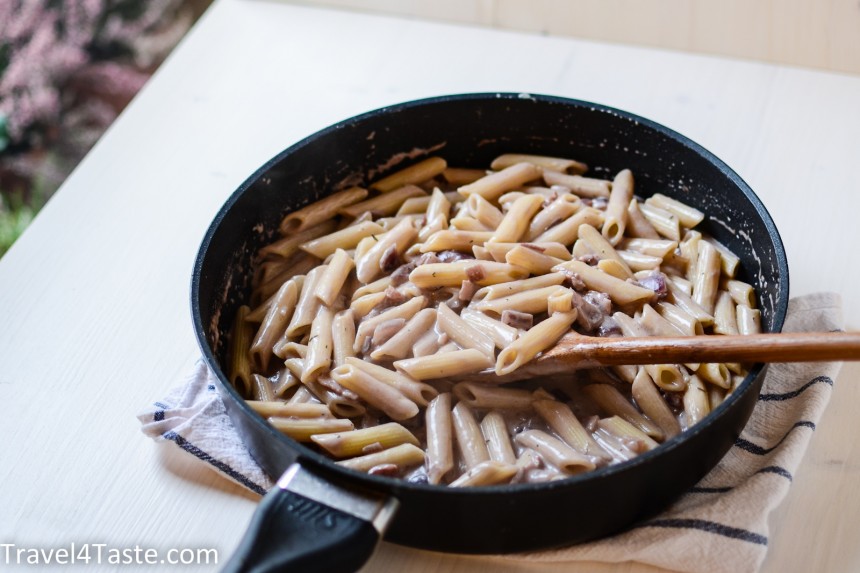 Enjoy! ♥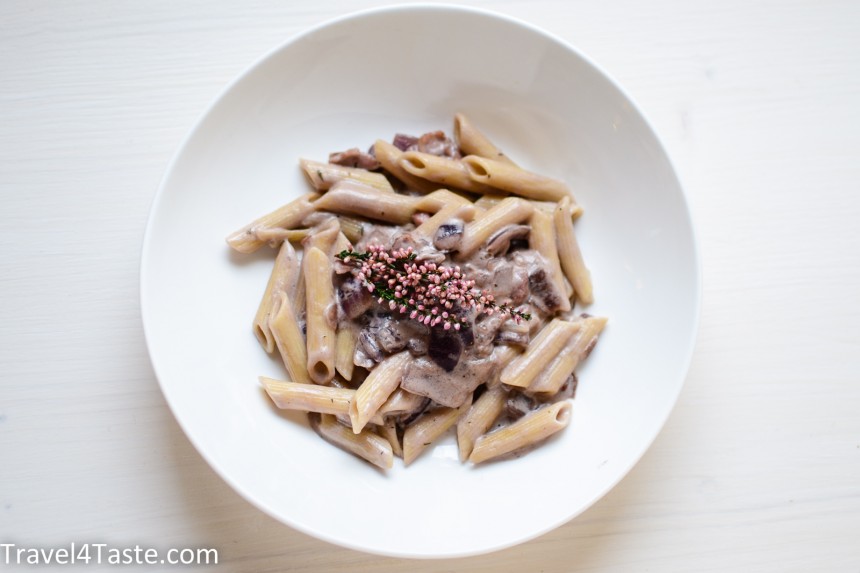 ---
---