After the classical and orange version I would like to present you another variation of this extreme chocolate indulgence: Mi-cuit au chocolat with Raspberries!!! If I would have to choose my favorite one (which is indeed difficult) I would have to point to this one! Right now I cannot think of any better dessert!
Follow us on Facebook & Instagram
Batter for 2 portions (depending on size):
♥  70g black chocolate (70%)
♥  20g sugar
♥  30g butter
♥  1 egg
♥  1 pinch of salt
♥  1 tablespoon flour or 3/4 tablespoon cornstarch for gluten free version
♥  fresh raspberries
Preparation time: 15min (baking included!)
1. Melt the chocolate with butter (in a saucepan or in microwave). In a bowl (I use a 500ml one) whisk the egg with sugar and salt. Add melted chocolate, flour and stir it together.
2. Pour the chocolate batter into the muffins forms and stick 3-4 raspberries in each chocolate cupcake. Bake at 180′C in a preheated oven for 10-12min (shorter baking = more creamy inside!).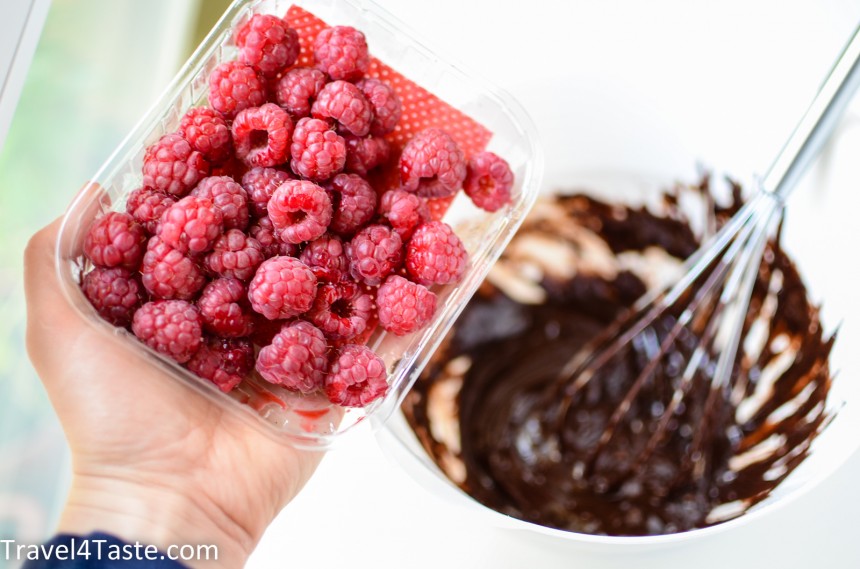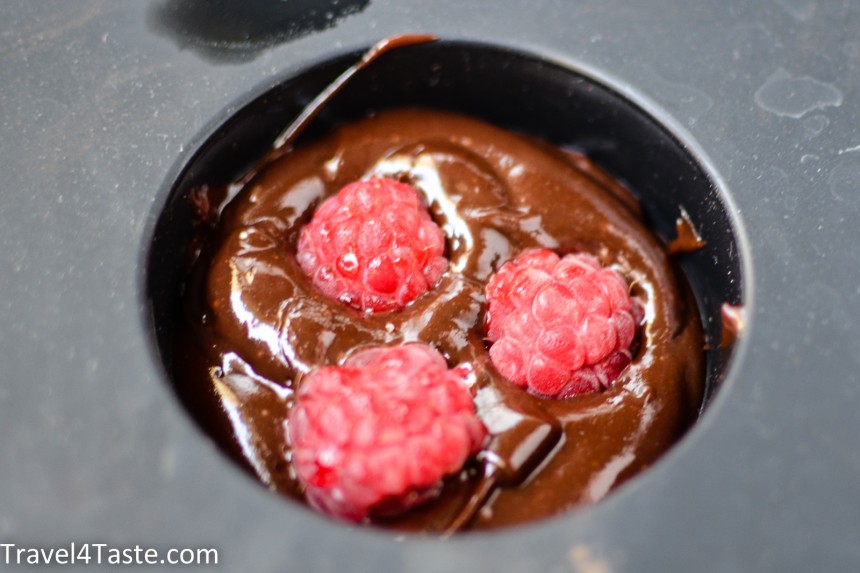 Enjoy!

 (Please LEAVE A COMMENT if you feel like) brownies lava cake