Polish White Cheese Dumplings (pl. kluski leniwe)

Kluski Leniwe are one of the tastiest souvenirs from my childhood. They should be very soft and cheesy! Sprinkled with sugar, cinnamon and melted butter… Heaven!
You will need to mix the white cheese with some eggs and a bit of flour. Then form little dumplings and cook them shortly in a salted water.
PLEASE visit our Facebook page and LIKE us to stay in touch!
(& if you feel like LEAVE A COMMENT in English, French, Polish or German!)
Here my mom's recipe (for 3-4 portions):
♥ 500g white cheese (half-fat)
♥ 3 eggs
♥ 130g flour
to sprinkle:
♥ sugar
♥ cinnamon
♥ melted butter
1. Mince the white cheese.
2. Add eggs and flour.
3. The dough is a bit sticky so you should put some flour on your hands and on the surface you are working on. But remember less flour inn the dough means softer dumplings after cooking!
Separate the dough into few portions and using your fingers form a thin roller. Flatten it a bit and cut into little dumplings.
4. Put the dumplings into a softly boiling salted water. Do not crowd them. Cook for 3-5min counting from the moment when all dumplings got into surface of the water. They should be soft. Strain them well and serve directly!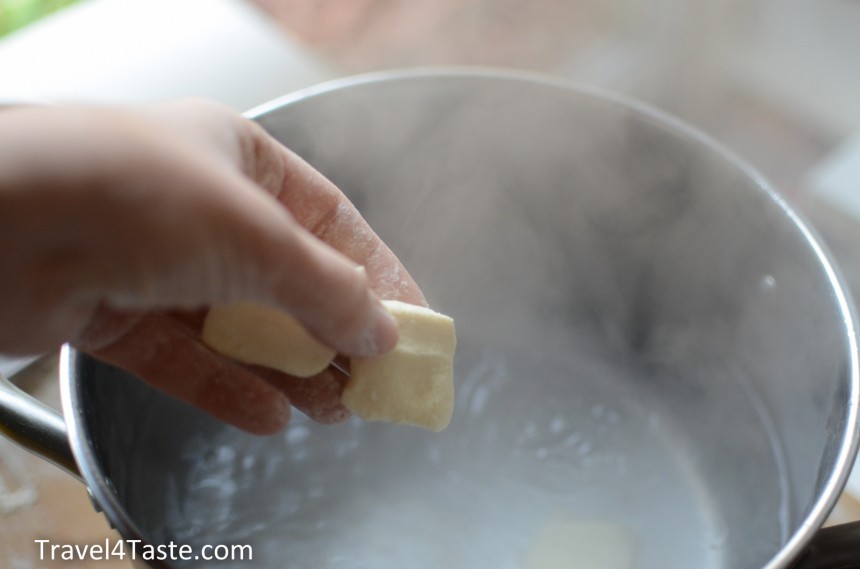 5. Serve warm, sprinkled with sugar, cinnamon and melted butter. Enjoy! ♥
---
---