French Crepes with Orange-flavored brandy liqueur (Grand Marnier)

Extremely spectacular desert! After sprinkling the Crepe (still on the pan!) with some sugar and almond powder, you will pour over it some orange-flavored brandy liqueur and set it on fire! It will caramelize the sugar very quickly.
These kind of crepes you can get easily on Parisian streets. It is tough really simple to prepare it at your place! 🙂
[facebooklike]
For around 8 crepes:
♥  160g flour (1 glass)
♥  500g milk (2 glasses)
♥  2 eggs
♥  oil (I use olive oil, but butter will be very good here too)
As a filling for 1 crepe:
♥  1 spoon of sugar
♥  2/3 spoon almond powder
♥  3 spoons of Grand-Marnier (orange-flavored brandy liqueur)
(you can vary these proportions depending on what you like!)
1. Mix together flour, milk and eggs (you can use a blender).
2. Put a drop of oil on a hot pan (a bit more than medium fire or power of stoves). Here the best is a flat one, pancake pan. As soon as oil is hot put appropriate amount of crepe dough. You want your crepe to be very thin.
3. After around 1min the crepe will start to be done enough to be able to flip it on the other side.
4. Directly after fliping the crepe on the other side sprinkle it with some sugar and almond powder and pour over it some orange-flavored brandy liqueur.
5. Now (using a lighter) set it on fire! It's easy- you just need to touch the alcohol with fire. Do not burn yourself though 😉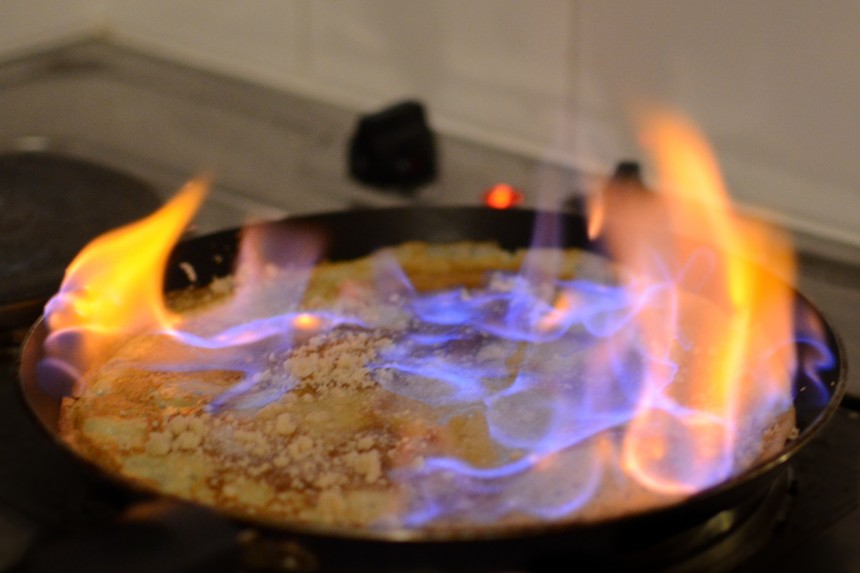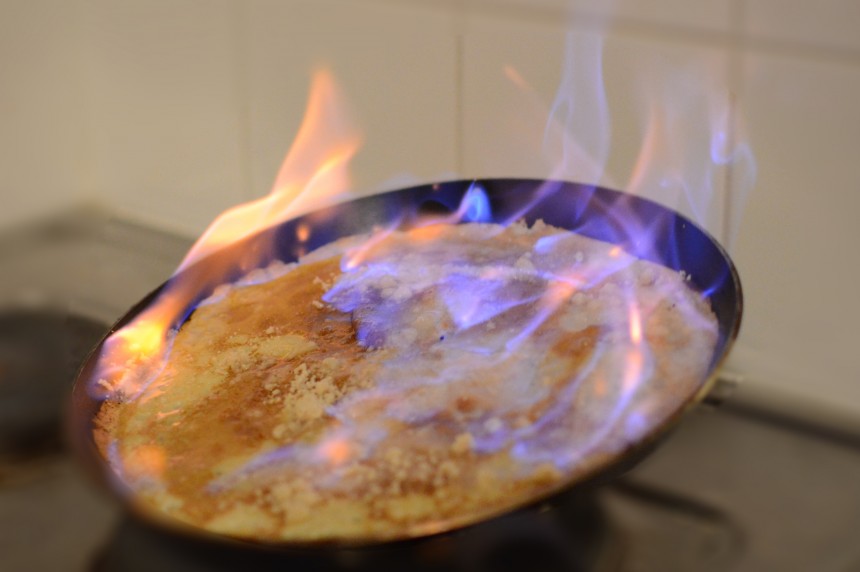 6. After a short time the fire will go out. But the sugar will be now nicely caramelized!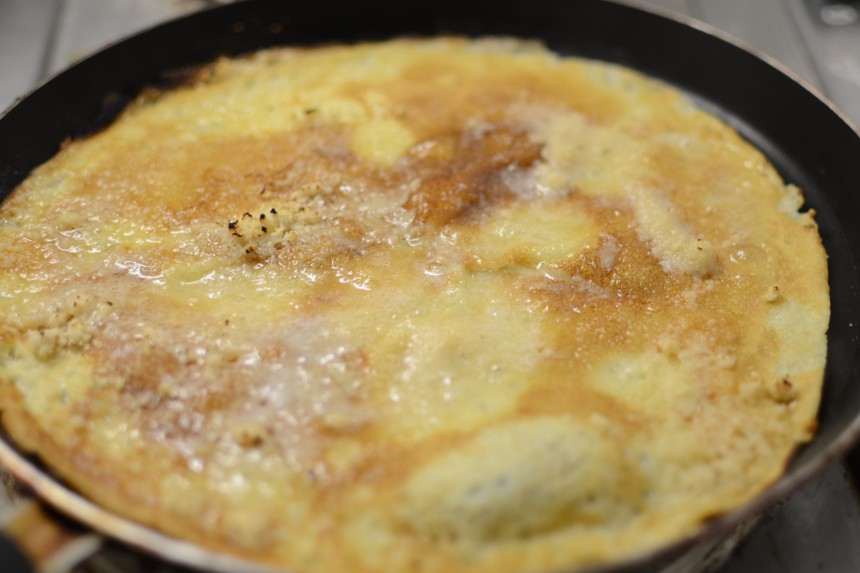 7. Fold the crepe and it's ready! Bon appétit.
---
---