How to do the sushi rice

Well prepared rice is more than half of success to do a perfect sushi!
Here is a step by step how to do a perfect sticky rice.
[facebooklike]
For around 5 mqki rolls:
♥   300g (1,5 cup) of sushi rice (short or medium grain rice is the best)
♥   400ml of water (to cook the rice)
♥   4 spoons of rice vinegar
♥   2 spoons of sugar
♥   1/4 teaspoon of salt
1. Rinse rice 4 times before cooking. In order to do it just fill the bowl with rice with some water and then empty the water. Repeat that 4 times.
(It is very important to remove excess surface starch that could make rice too sticky.)
2. Cover the rice with water for cooking (cold) and leave it for 15min.
After this time cook the rice (in a covered pot). The rice will "drink" all water.
3. While cooking prepare the vinegar for rice. Dissolve in vinegar sugar and salt.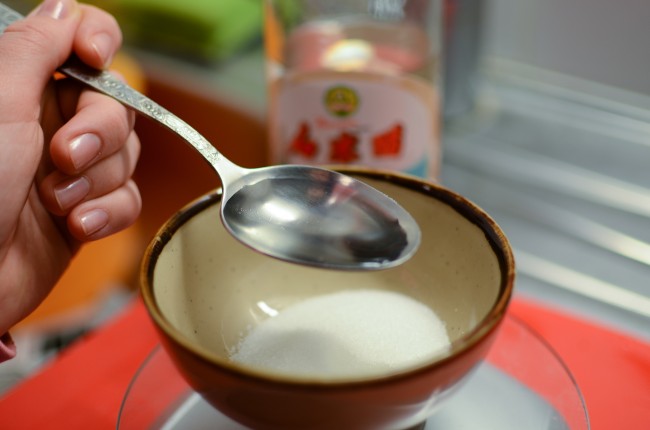 4. When rice is soft and it absorbed all water put it on a flat large nonmetallic dish. ( it can be a cutting board or plate!).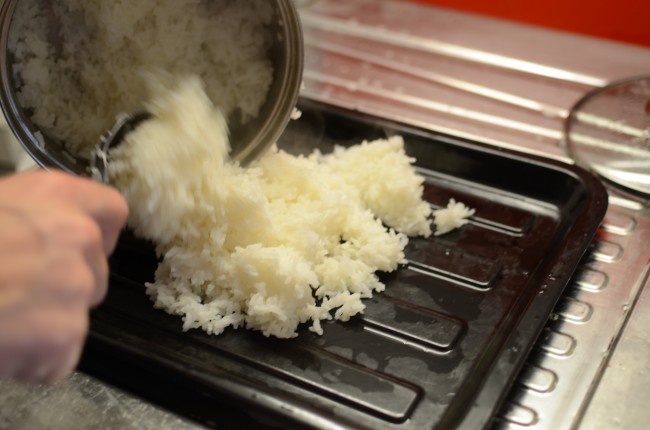 5. Pour the vinegar over the rice and mix it well. Make sure there is no lumps of rice.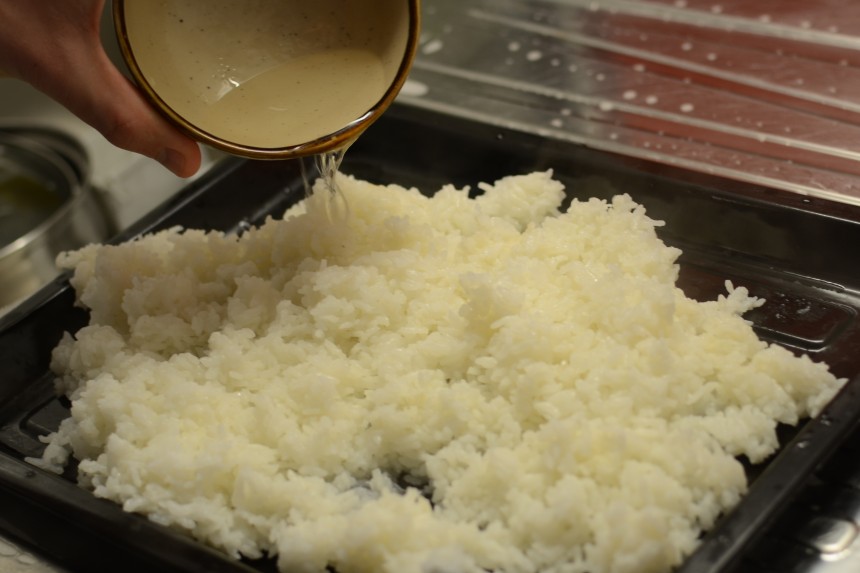 6. Flatten the rice and cover it with a wet tissue. Let it cool down before using to prepare sushi.
Good Luck with your sushi ♥
---
---