Cupcakes with Confiture de lait et Walnuts

It is magical how simple is to turn a can of condensed milk into a delicious caramel cream! In France it is known as confiture de lait. Simply, add some butter & walnuts and you have a perfect filling for crispy cupcakes.
[facebooklike]
For 12-20 cupcakes:
Dough:
♥  150g flour (1 glass)
♥  75g butter
♥  2 egg yellows
♥  grated lemon skin from half a lemon
♥  1 spoon of cream (eg. 30% of fat)
Cream:
♥  1 can of condensed milk with sugar (300g)
♥  120g of butter
♥  20 walnuts (you can put more or less- as you like!)
1.  Here are step by step instructions how to prepare the tartlets. Let them cool down before filling with the cream.
2. When the 2h of cooking is over cool the can a bit down (ex. in cold water bath) and open it.  The milk inside turned into caramel-like thick cream.
3. First beat the butter so it's cold but softer. Add the caramelized milk and mix it well together. Next, add crushed walnuts (but keep few pretty one for final decoration).
4. Decorate lemon cupcakes with cream and walnuts. I use a plastic bag instead of pastry bag (I fill a clean plastic bag with the cream then i cut of one of its corners).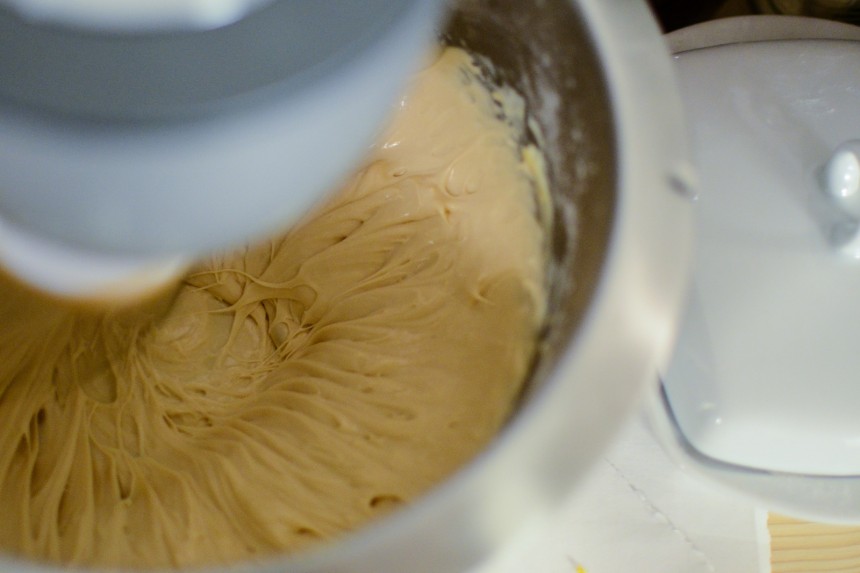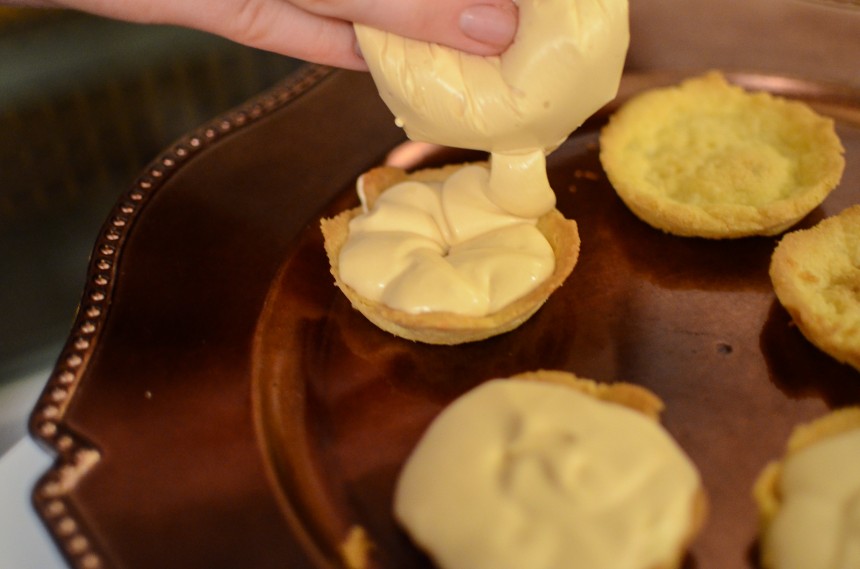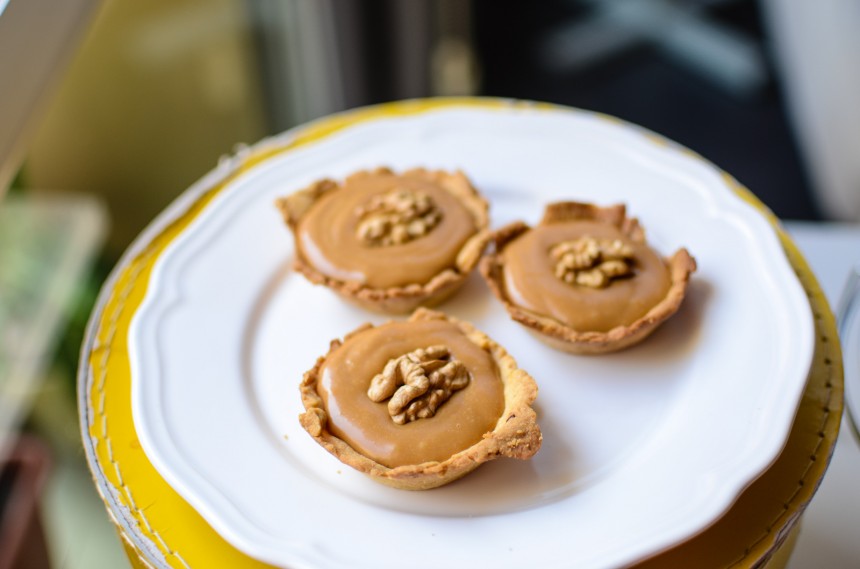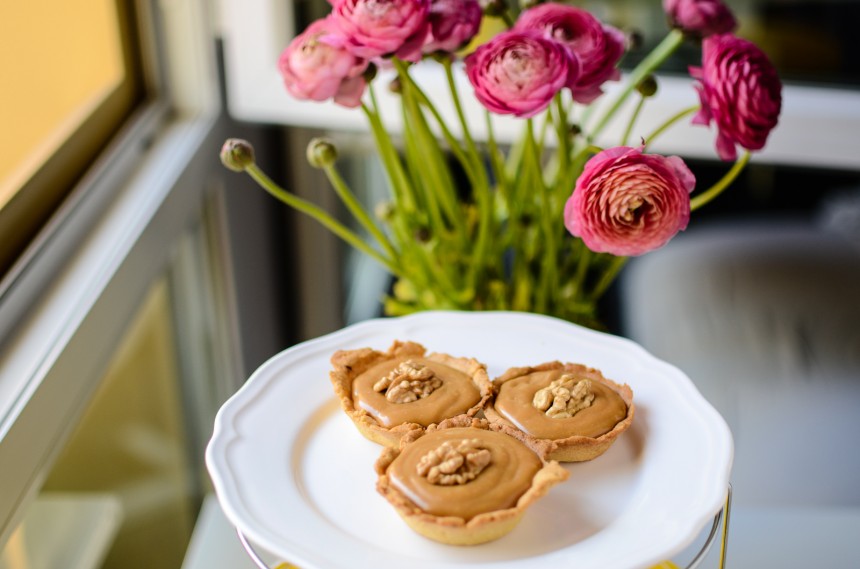 ---
---