The smell of this bread made with eggs, yeast and milk I associate with my grandma's house. When I was little I loved it with glass of milk and some strawberry jam. Today I rather have it with a cup of coffee.


It also can be used to do some French Toasts!
PLEASE visit our Facebook page and LIKE us to stay in touch! (New posts every day!)
(Please LEAVE A COMMENT if you feel like   

 )
For a rectangular form (of around 25x10cm):
♥  300g of flour (= around 2 glasses)
♥  8g of dry yeast (0r 16 of fresh one)
♥  40g of sugar = around 4 spoons)
♥  2 eggs
♥  40g of butter
♥  100mL of worm milk (but not hot!)
For Lemon filling:
♥  30g butter
♥  grated lemon skin from 1 lemon
♥  icing sugar (optional)
1. Mix 50g of flower (around 5 spoons) with yeast and worm (not hot) milk. It will be still very liquid. It's ok!

Leave it in a warm place for 20min.
2. Now add rest of ingredients: flour, sugar, eggs and melted butter (not too hot).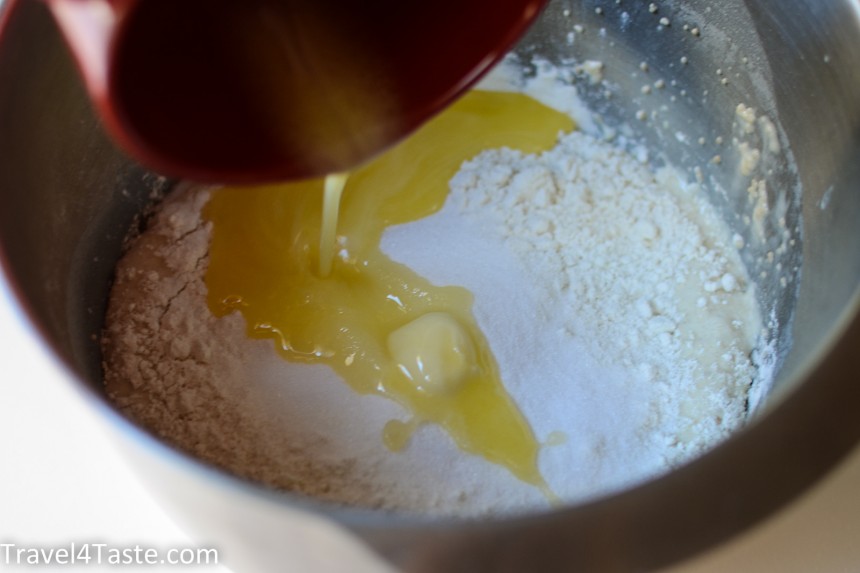 3. Now using your hands (or if you are more lucky and have a robot- using a hook shaped ends) knead the dough.
If you do it by hand you can powder them with some flower so the dough do not stick too much to them. Try not to add too much of flower so the dough don't get too taught.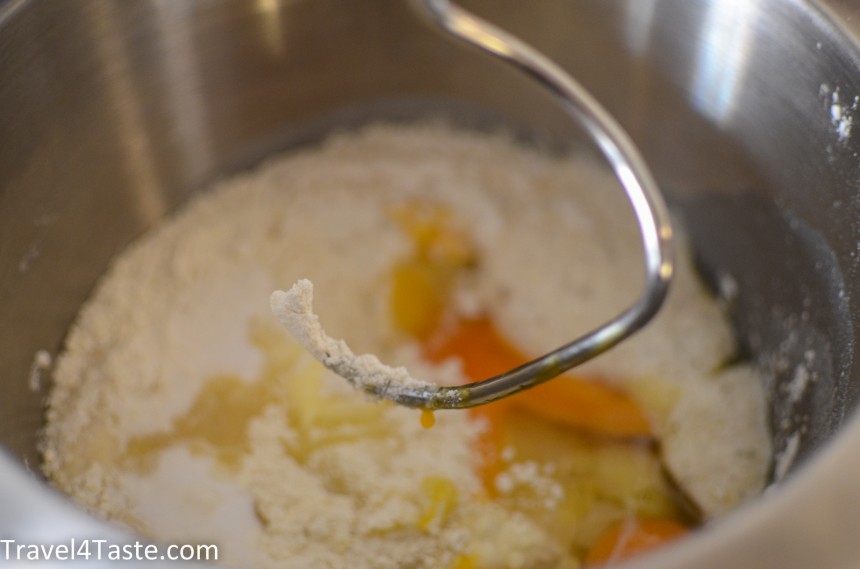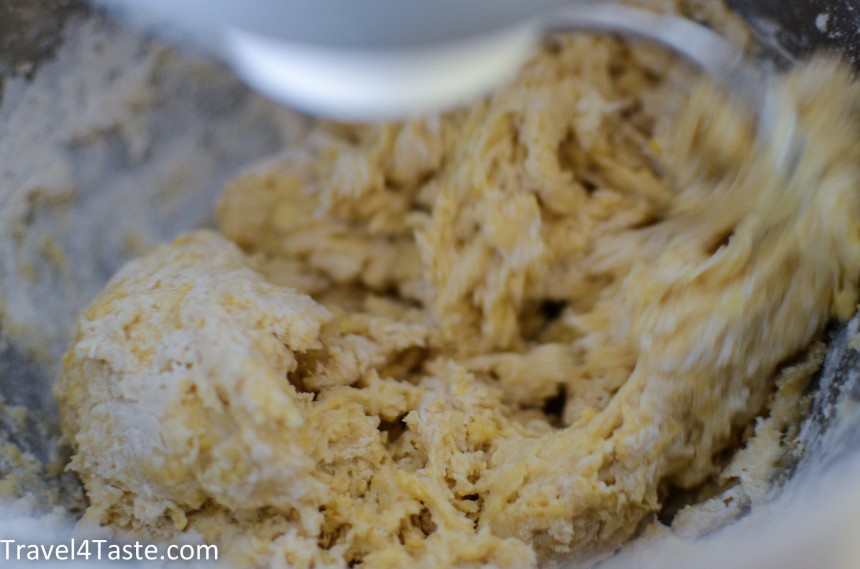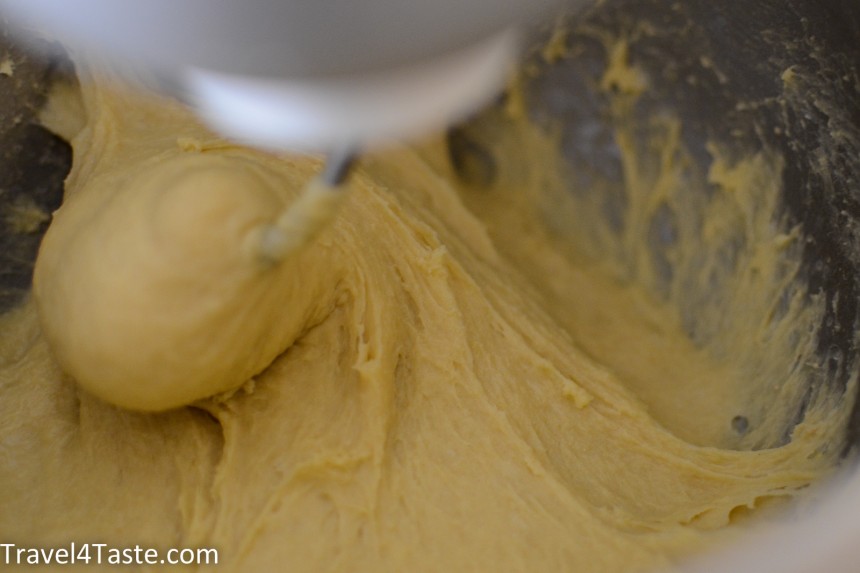 4. The dough will be a bit sticky and very elastic  Cover the bowl with the dough with a towel and leave in a warm place for 1 – 1,5hour. It should double its size!
Before: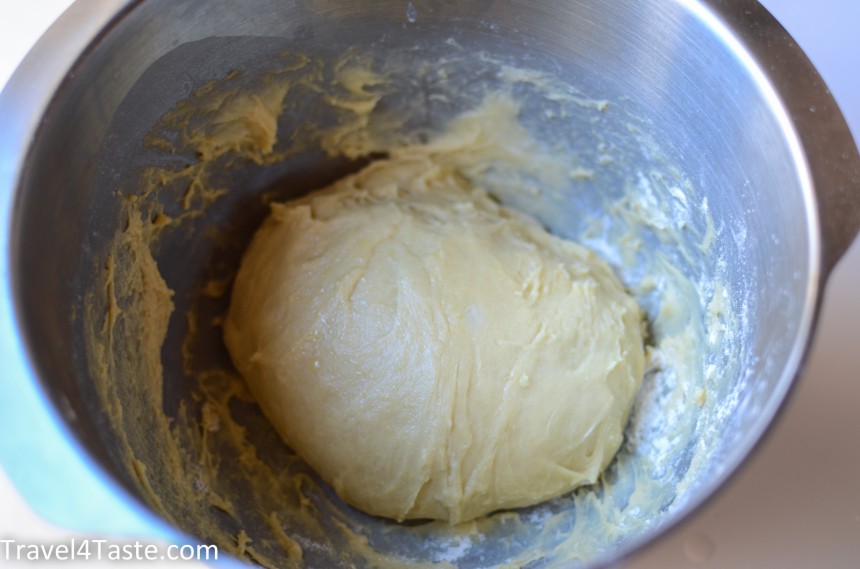 After: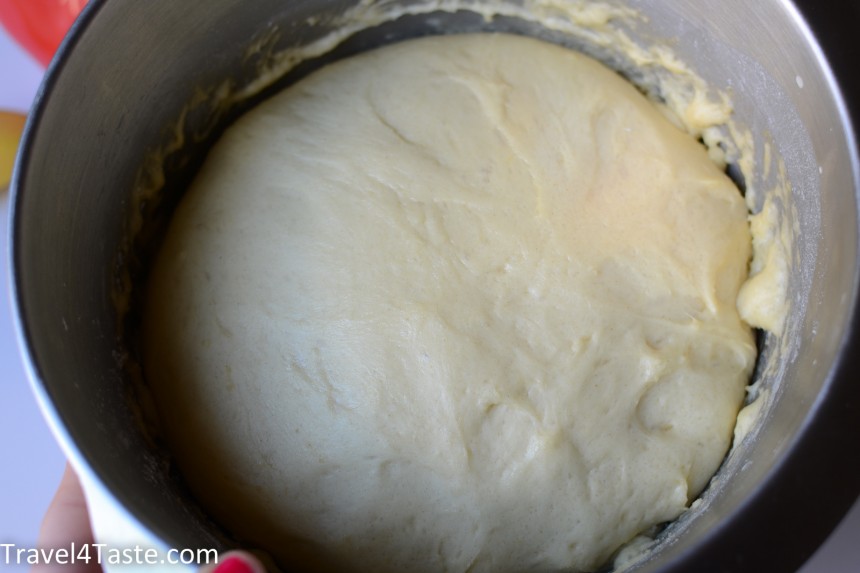 5. Roll the dought out into a large rectangles (eg.25x40cm) and slice it into 5 smaller rectangles.
6. Melt the butter and add to it the grated lemon skin.
7. Use the butter/lemon mix to put between layers of the dough. You can also sprinkle it with some icing sugar (optional).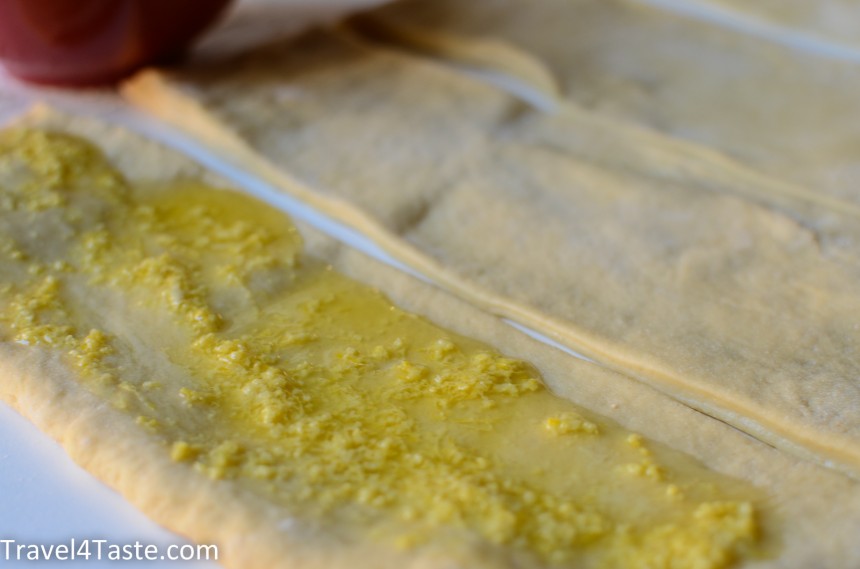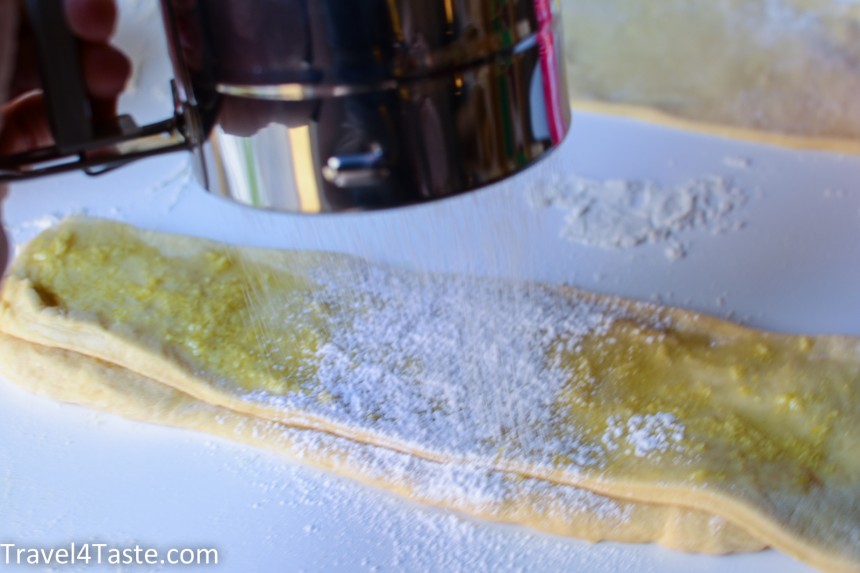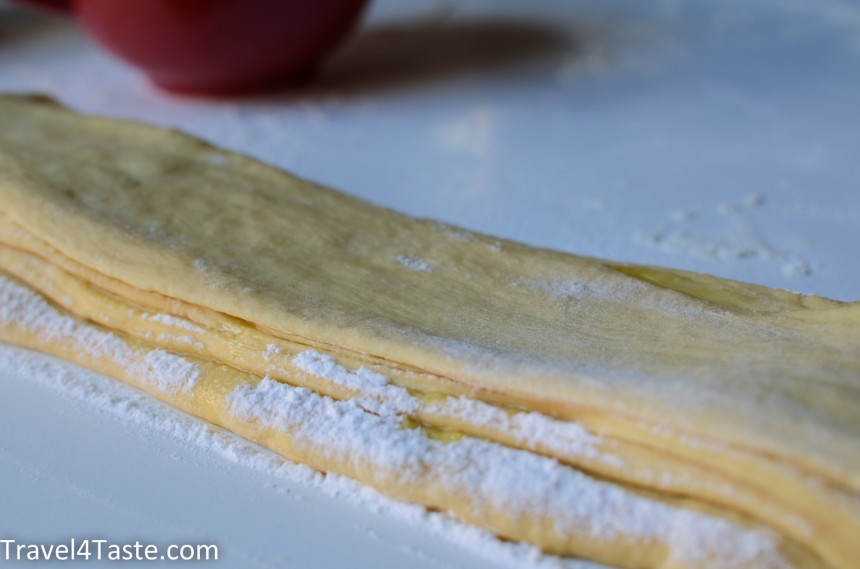 8. Now, when all layers are on on the other, cut it into another 5 pieces.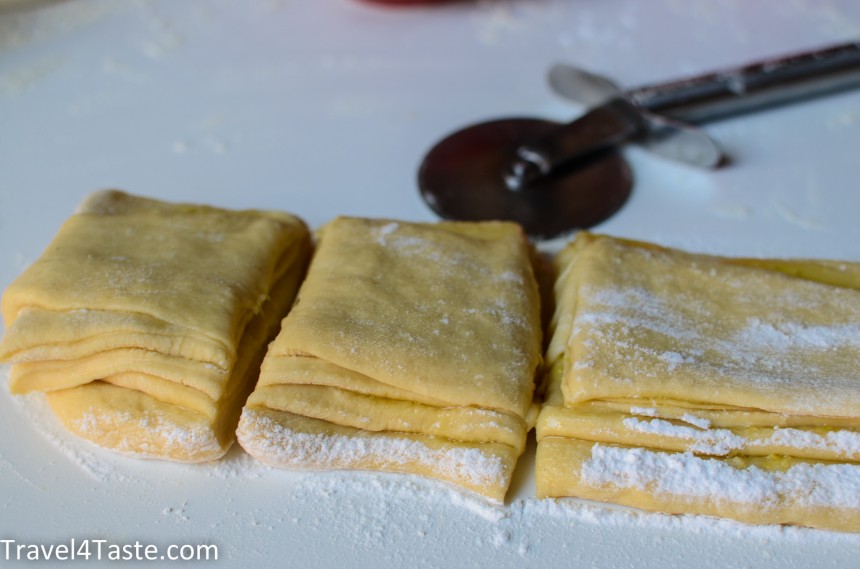 9. Put them all in the form (I use a silicon form, but if you use a metallic form then you should butter it before putting the dough in).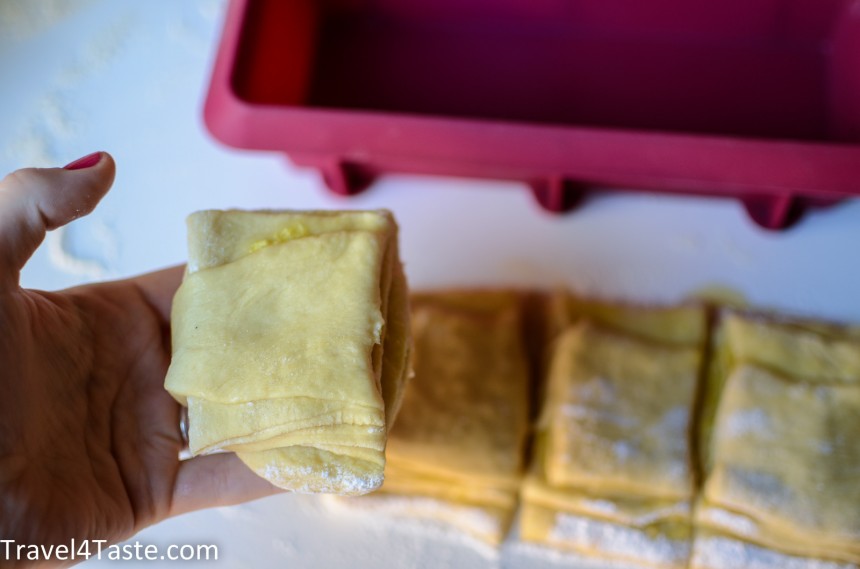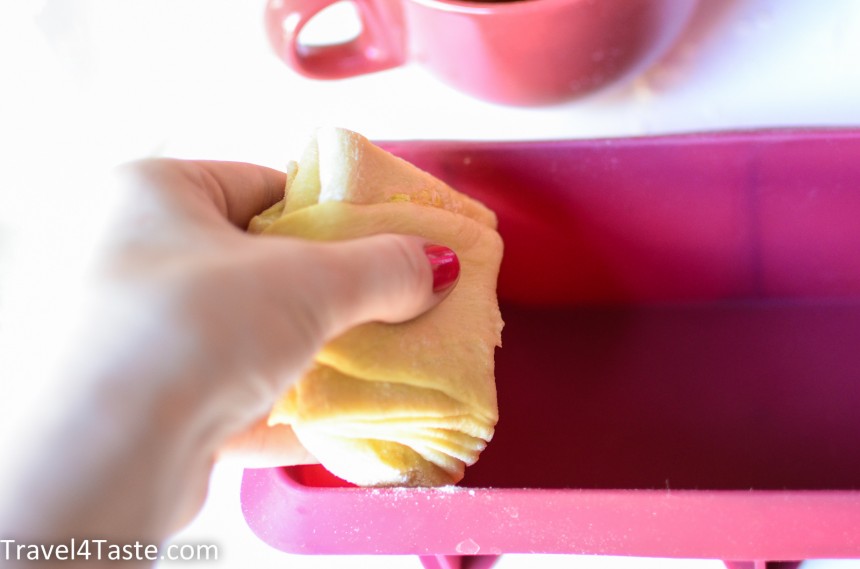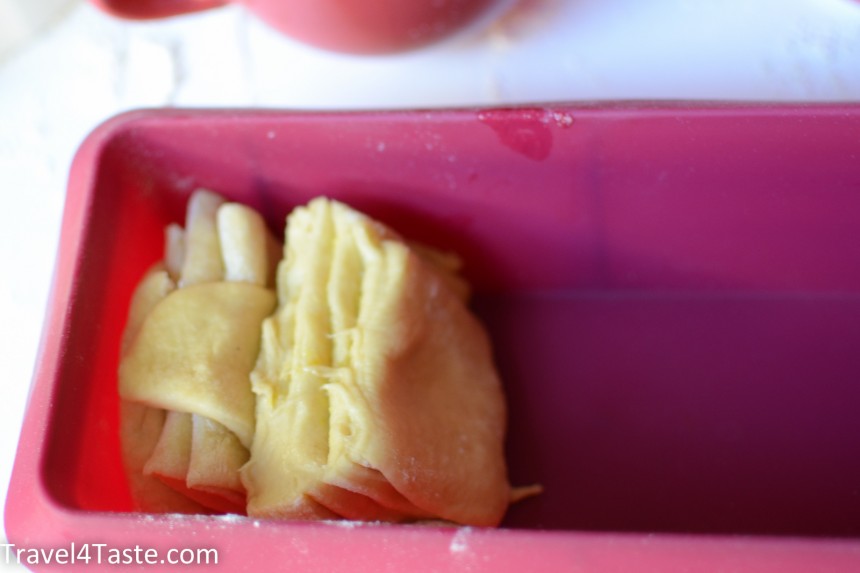 10. Now there is still quite some free space in the form. It's perfect! Leave it (covered with a towel) in a warm place for another 30min (or even 1h if you have time). After this time the dough will growth even more!
Before: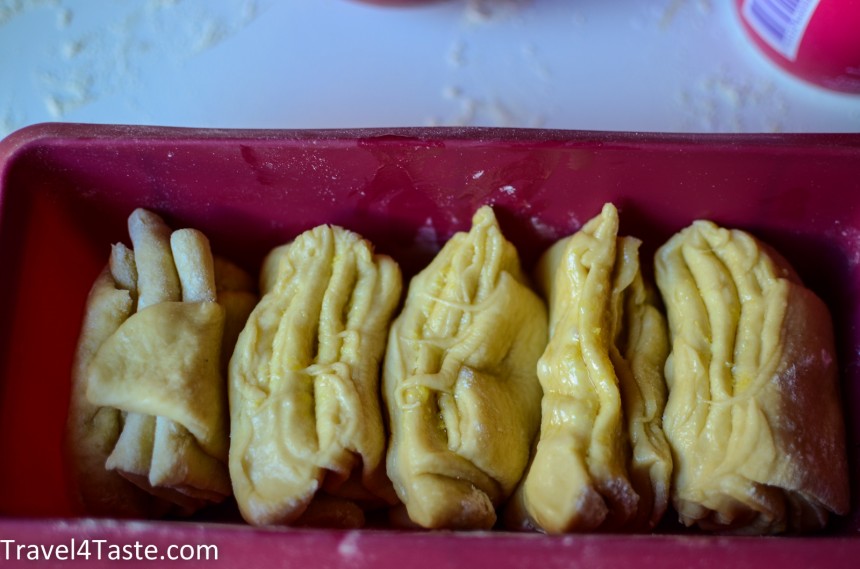 After: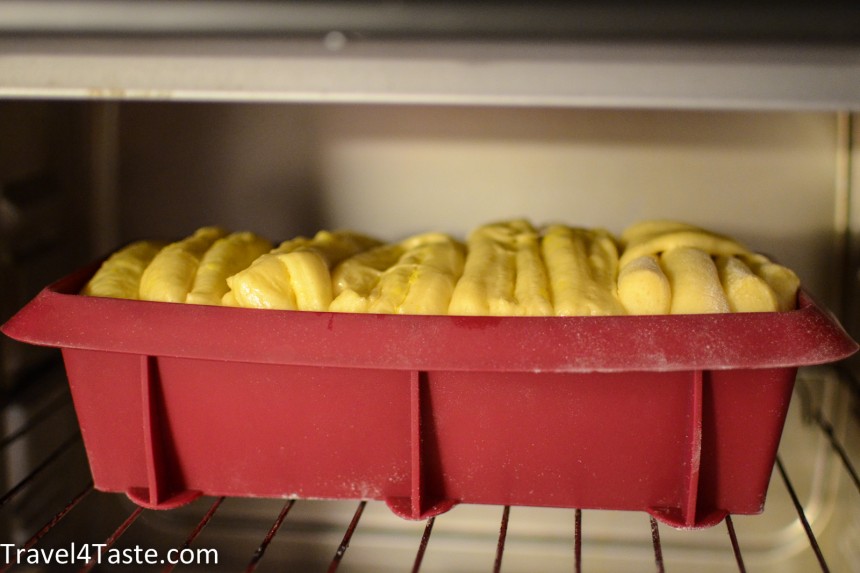 11. Bake it at 180′C for 20-25min. Watch it time to time to make sure the top isn't getting too dark.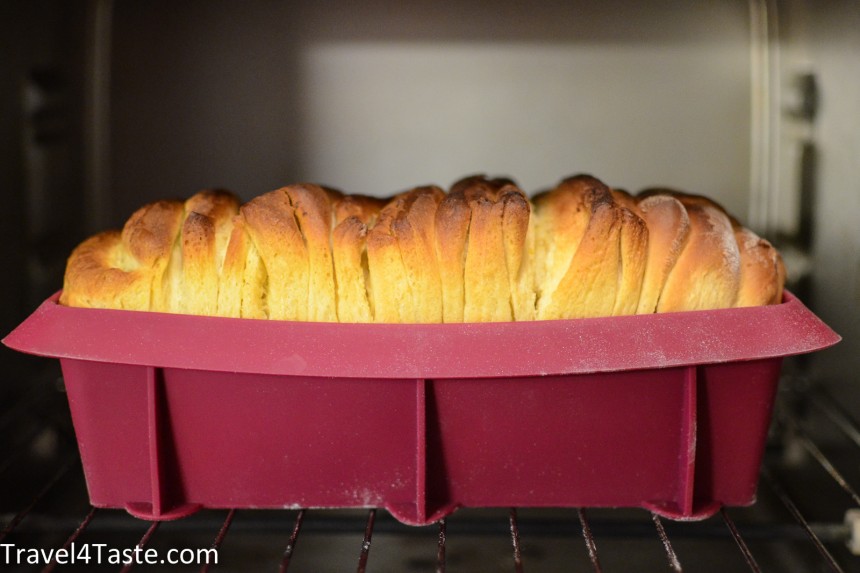 12. Wait a bit so the Bread cools down. You can pull slices apart with your fingers!