Raclette

This Swiss dish is perfect for an evening with friends. It requires little preparation and leaves you with very little to wash.
Raclette is a cheese made of cow's milk.  Originally Swiss shepherds melted the cheese on hot stones. Today, you can find simple electric devices to do this (or you can also use an ordinary pan!).
The melted Raclette goes really well with cold meats, baked potatoes and a fresh salad. Both red and white wine complement this dish.
PLEASE join us on Facebook: http://www.facebook.com/Travel4Taste. (New posts every day!)
You can also LEAVE A COMMENT if you feel like it. 

For Raclette evening for 4 people (2 girls + 2 boys 😉 ):
♥ 500-600g of Raclette cheese
♥ 300-400g of try meat (Capocollo, Rosette de Lyon, Italian dry ham,) and ham
♥ 200ml of sour cream
♥ 100g of natural yogurt
♥ 16 potatoes
♥ 1 onion
♥ 150g of salad mix (I used french Mesclun: salad mix of assorted small, young salad leaves: lettuces, spinach, salad rocket, chervil)
1. The most time you need to prepare potatoes. You need to cook them with skin. I use my steamer, but you can boil them in the water or make them in microwave. If you want to use your microwave, first do some holes in the potatoes using a fork. Then you need around 5-8min (max. power) per potato.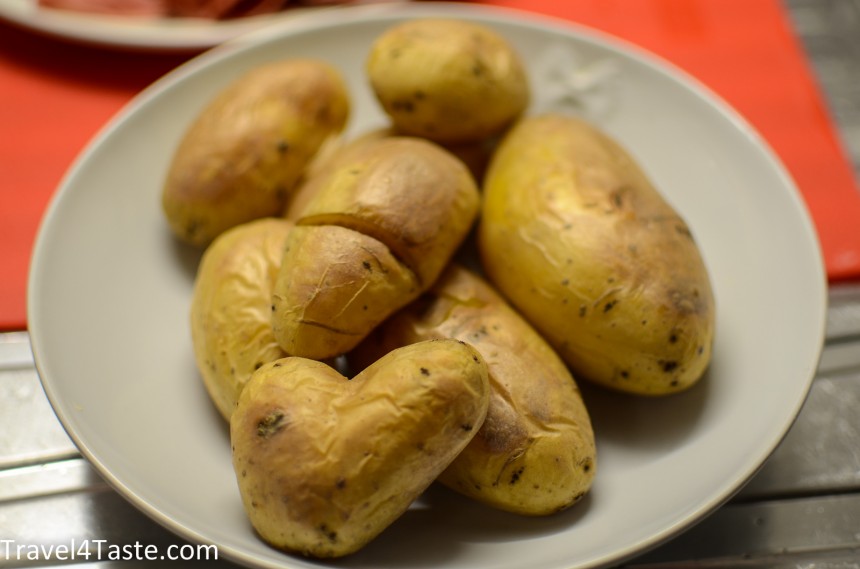 2. Prepare a simple dip for potatoes. Put together cream, yogurt, sliced onion and pinch of pepper and salt.
3. Put Cheese and dried meat and ham on plates and put the Raclette machine on. If you don't have one you can use just a pan (on a medium heat, no oil).
4.  Put everything on a table and open the wine. 🙂 Have lots of fun 🙂
(and please LEAVE A COMMENT if you feel like  

 )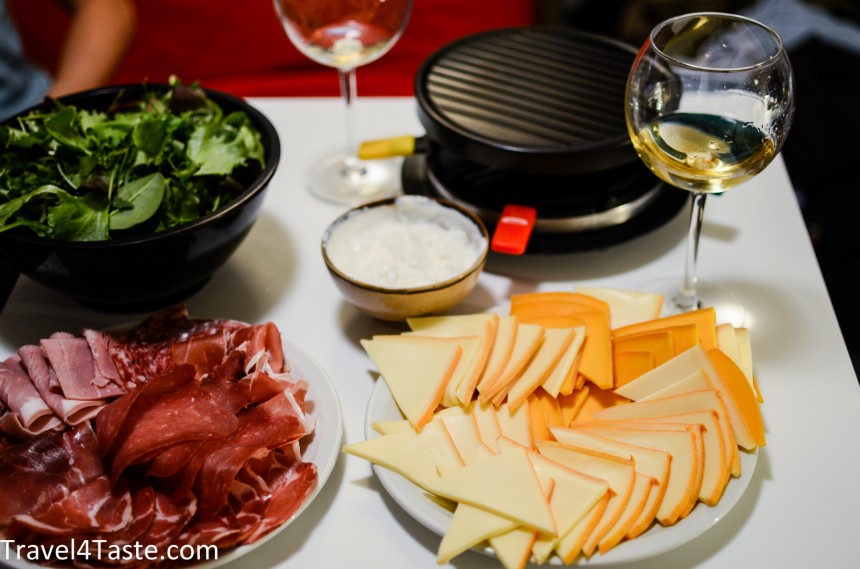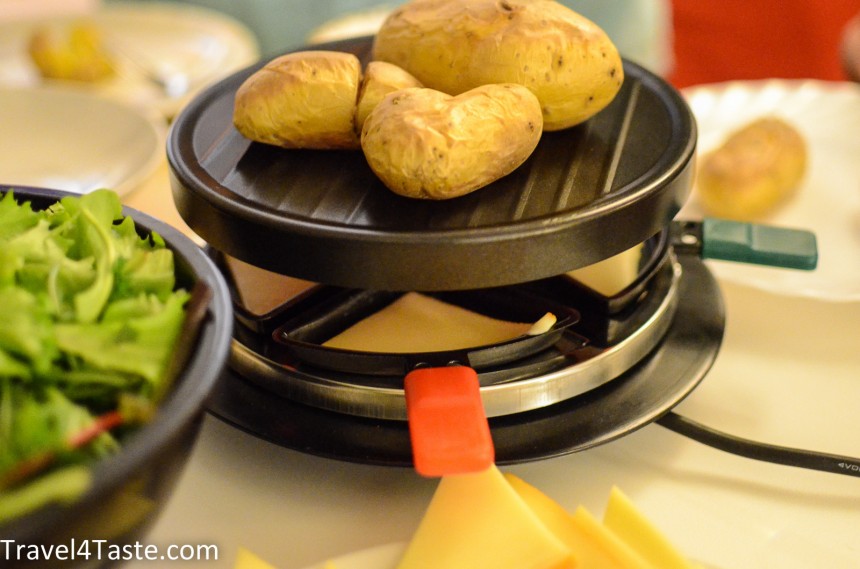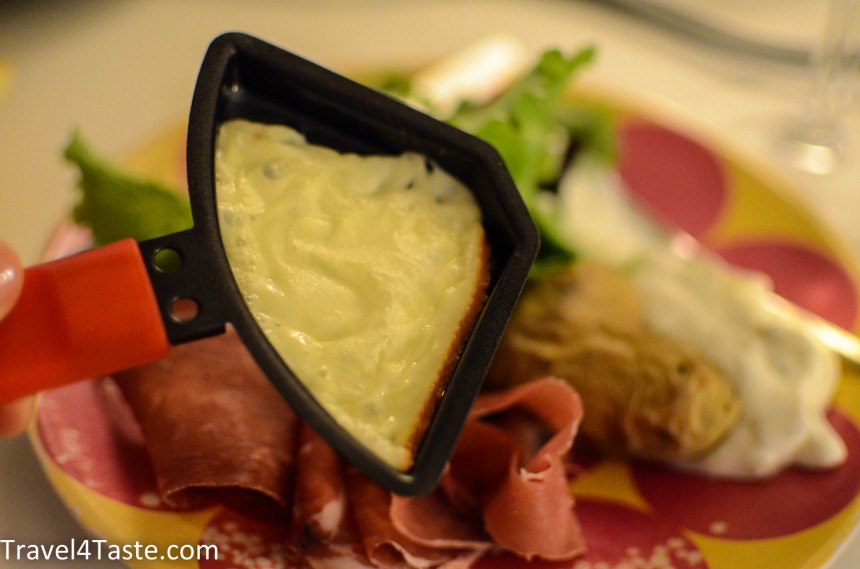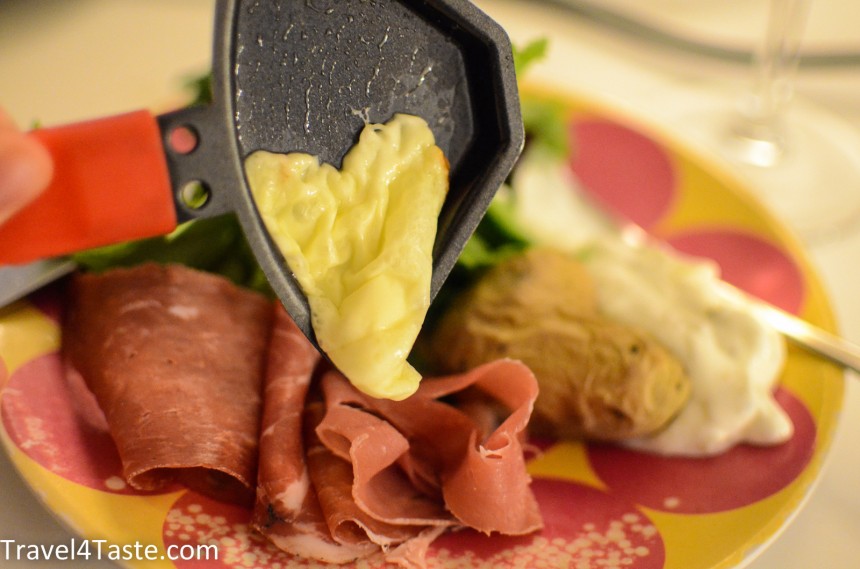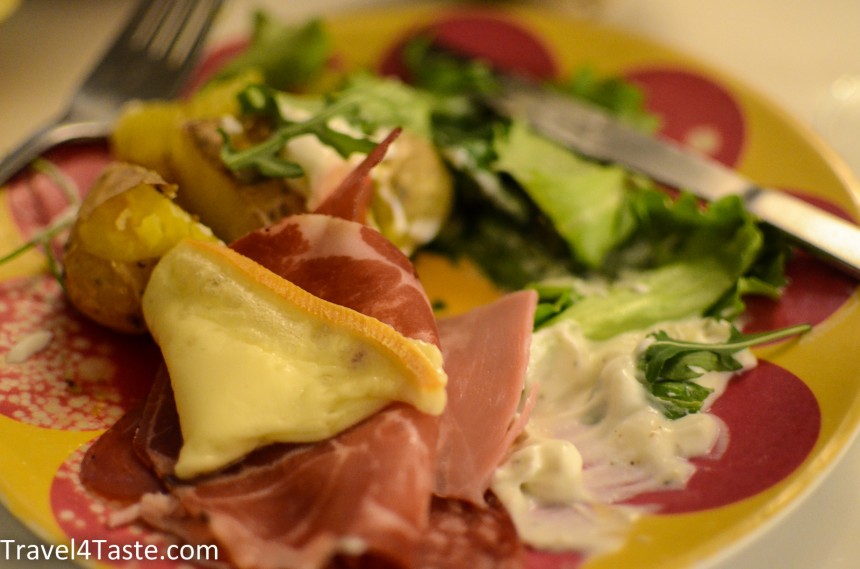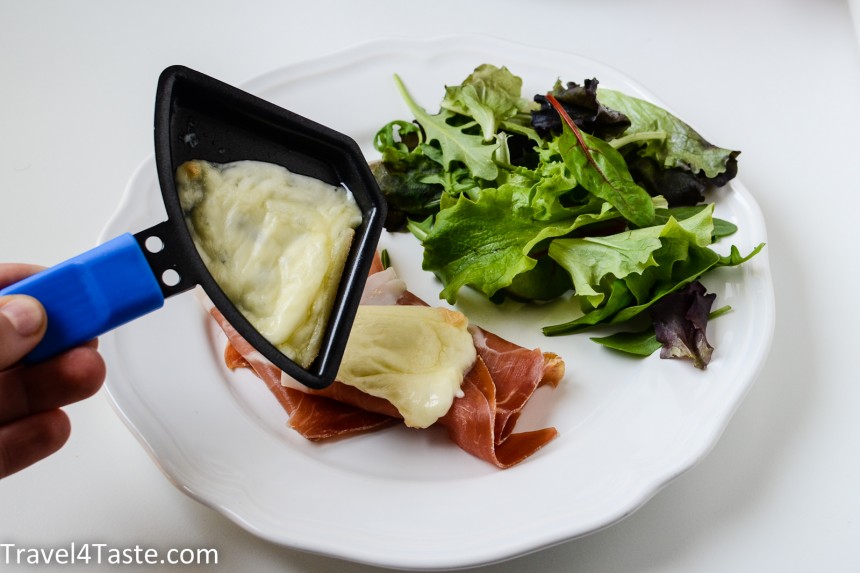 ---
---