Avocado baked with Eggs & Bacon

It's another variation of combination of avocado with eggs.
It requires a little bit more time than scrambled eggs with avocado but it is probably more impressive. 😉 You can easily prepare many potions simultaneously. It is perfect as a breakfast with friends. 🙂
[facebooklike]
For 2 portions:
♥  1 avocado
♥  a little bit of sliced bacon
♥  2 eggs
♥  salt and pepper to taste 🙂
1. Cut avocado in half and remove the stone.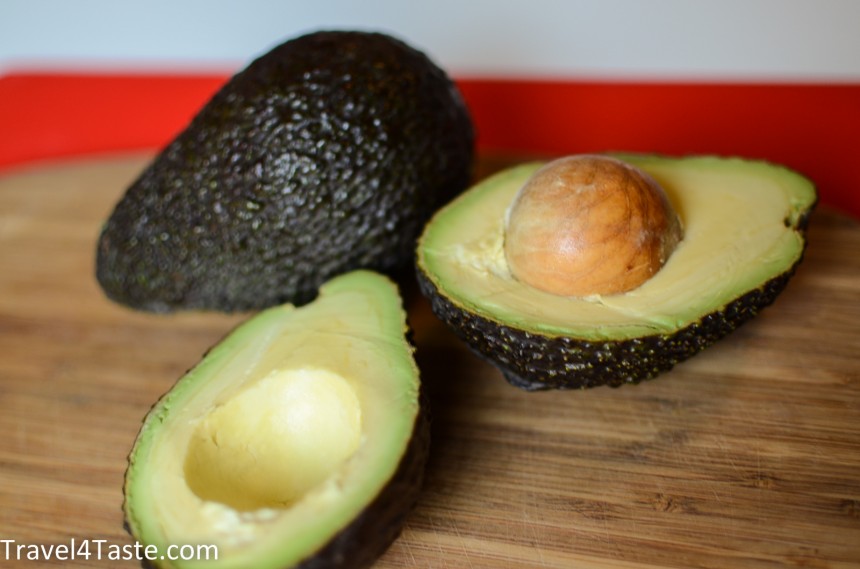 2. With a spoon remove some extra avocado to make the hole after stone bigger (so the egg fits inside!).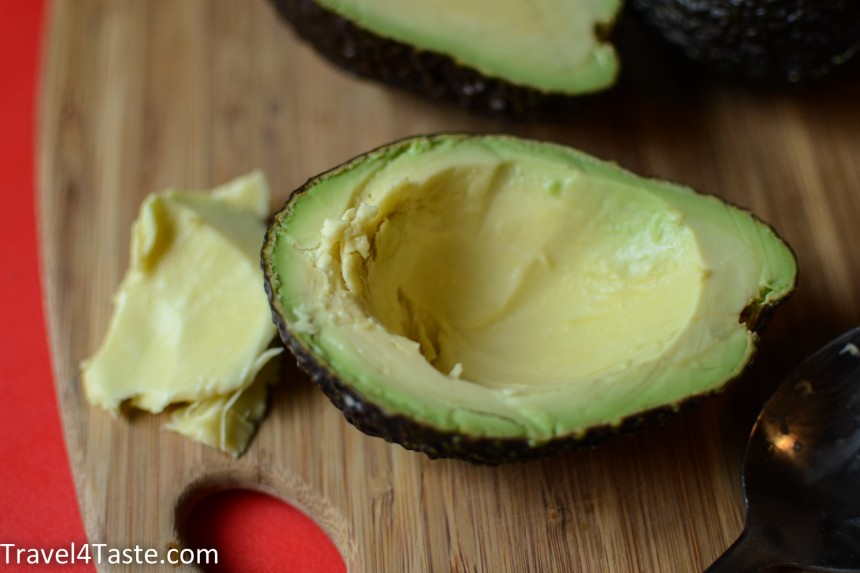 3. Place the avocado in a dish (that can go to the oven). You can put some aluminium foil or baking paper on the bottom- there is less washing afterwords! Put the eggs on.
4. Put some bacon o the bacon on the top.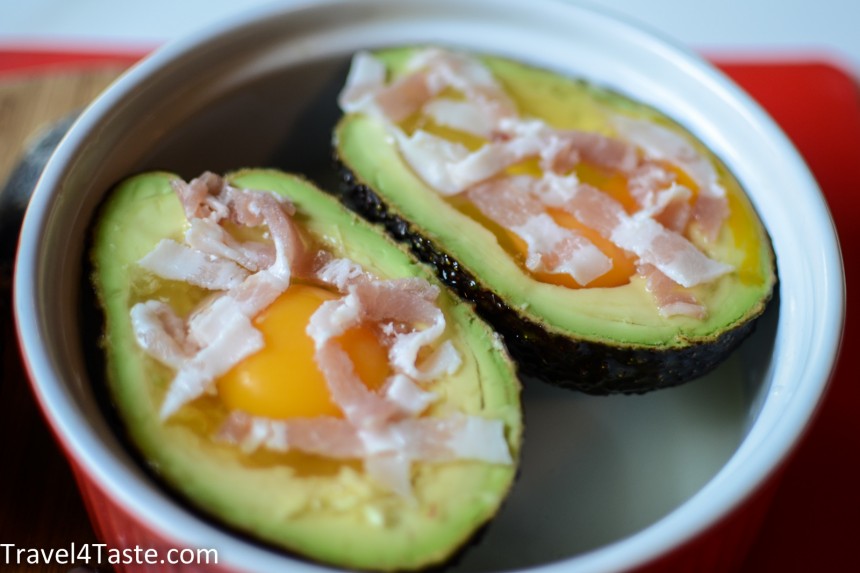 5. Bake at 200'C for 20-25min (until the egg is done).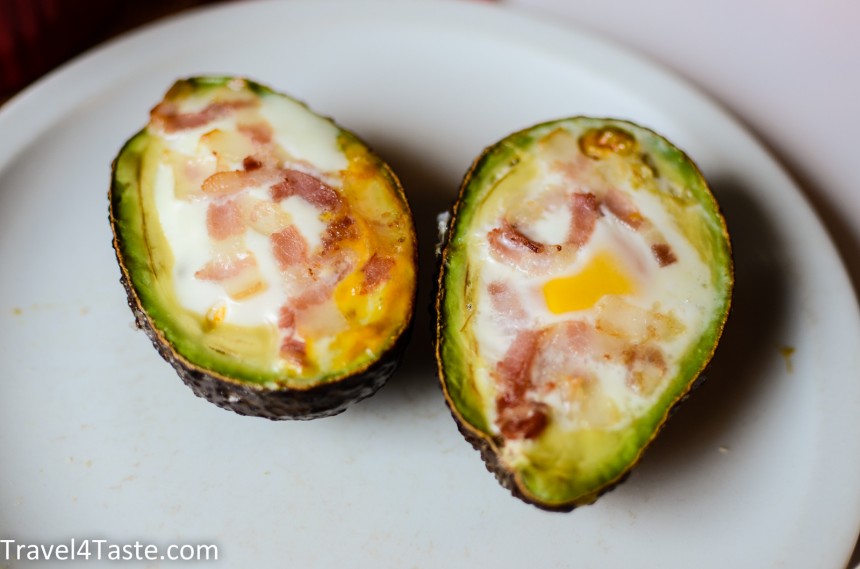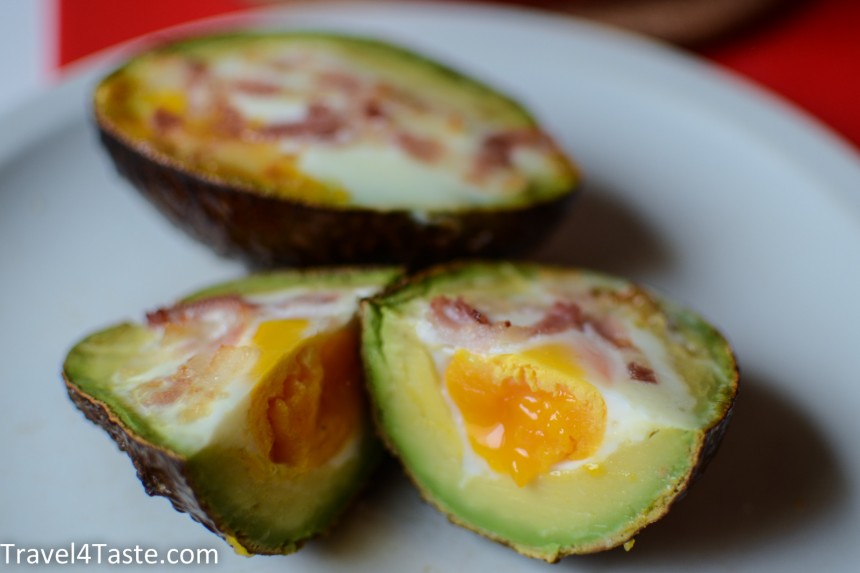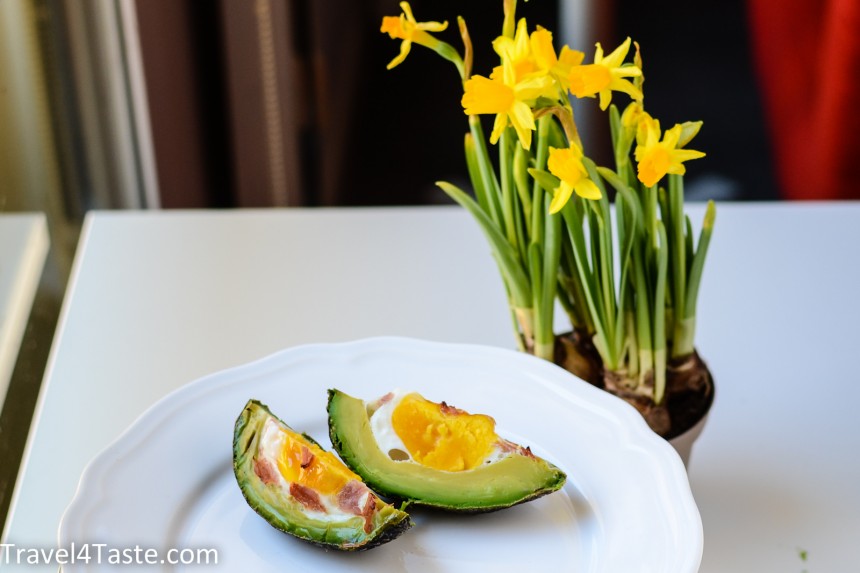 ---
---